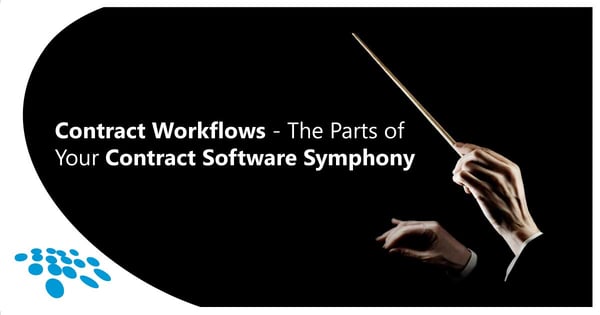 It's showtime, conductor. You have just taken the metaphorical stage, grabbed your baton, and you are ready to conduct a contract management software symphony with a harmonious contract workflow process. But how can you leverage contract workflow automation tools to make sure your CLM concerto is streamlined and simplified in a manner that is pleasing to the ear? Read on to find out!
Contract Workflows
Contract workflows are processes used to expedite and centralize contract management tasks, contract management key date awareness, and contract management communication. Contract workflow tools within contract lifecycle management software can centrally automate alert key contract management software users and relevant stakeholders to status updates, process steps, assignments, information, requirements, deadlines, and much more for better contract lifecycle management.
Leveraging contract workflows correctly is paramount in becoming a musical master of contract management.
Contract Workflows - Gathering Your Best Performers
Before you tune your instruments and set the stage for your aural contract management masterpiece, it is essential that you know some basic information about what not to do on stage. This will help you avoid putting together a contract management performance that is jarring, atonal, and prevents contract management software ROI.
Unfortunately, many CLM conductors in your talented shoes mistakenly manage contracts with manual and disparate tools - such as spreadsheets and emails. This can make it challenging to create an efficient and pleasing workflow performance. As such, implementing contract automation tools within your contract lifecycle management show can save time, energy, and resources. As a result, you and your legal operations orchestra can enjoy higher contract value, decreased risk and exposure, unparalleled insight, and more from a contract workflow process backed by leading contract artificial intelligence.
Contract Workflows From Requests to Renewals - Your CLM Sheet Music
Intelligent contract workflow tools can reduce CLM bottlenecks by connecting the right people at the right time with virtually unlimited task reminders and contract process notifications. As such, your orchestral contract management software performers can stay on the same page throughout your entire CLM symphony!
You, your talented performers, and your relevant stakeholders can all benefit from advanced contract management reporting and analytics tools, contract process management, user-defined contract fields, extensive audit trails, and more to keep the show going. Contract automation tools can help you track the stages of the contract lifecycle process - including collaboration, negotiations, and approvals. AI-based contract software allows for anticipating milestones and key dates, including contract renewals, with configurable automated alerts. Furthermore, advanced contract workflow software can help you create an audit trail history to track up-to-date contract changes. Contract workflow automation can help you and your CLM performers focus on contract performance management rather than merely contract management by allowing for concentration on mission-critical contract analytics while spending less time on technicalities involved in the contract lifecycle.
If you still need some CLM band practices before advancing to the full-bodied contract software symphony, consider using our contract management tracking spreadsheet in the meantime.
Assembly Contracts With Ease for a Harmonious CLM Symphony
To virtually ensure the harmony of your contract lifecycle performance, automated document assembly is a contract workflow tool that can integrate your contract process and centralize and automate the creation of contracts, agreements, and other relevant contract management documents.
You and your troupe can wow the legal ops auditorium with contract workflow tools that allow you to merge various contract versions and templates from your organization's pre-approved library, which can be exported to multiple file formats. Those involved in the document drafting process can stay aware of the document's evolution with comprehensive version tracking. Contract software system administrators can also better oversee their contract's access and permissions by configuring user permissions and rules regarding a contract's version access and management with contract management software's approval routing and auditing capabilities.
Contract Electronic Signatures - It's YOUR Performance!
To make your team's performance a CLM masterpiece that is truly yours, your team can streamline contract signing with robust electronic signature software!
You and your performers can take control of the contract signing process with leading-edge contract lifecycle management software. Acclaimed solutions offer seamless integration with leading eSign solutions such as AdobeSign, DocuSign, and more. They should also provide a simplified and streamlined way to sign and execute contracts. Advanced solutions also offer a secure contract portal for seamless online contract signature collaboration. Winning solutions also offer custom dashboards and monitoring for contract signatures. With custom report design tools, your team can have more oversight over just how the contract signature section of your CLM performance flows, according to your needs. Of course, the calendar, email, and task alerts that have applied throughout your entire contract workflow symphony apply to signatures as well! What's more, electronic signature software can cut send-to-sign time by as much as 20%, preventing your CLM performers from meandering aimlessly in the signature approval section of your CLM magnum opus!
Advanced contract management software offers these leading tools and many more to positively transform your contract management software process. If you are ready to bring the notion of leveraging acclaimed contract management software to your organization's decision-makers, download this free whitepaper to learn how to make your case for CLM Software.
Contract Workflows With CLM Software for a Show-Stopping Symphony!
Now you know of many tools you can use during CLM show time to put together a mighty contract lifecycle management symphony. But these are just a scratch at the surface at all you can do with robust contract management software - such as the award-winning CobbleStone Contract Insight®.
CobbleStone Contract Insight CLM software can help you, your users, relevant stakeholders, and others experience goosebumps with optimal performance! The tools mentioned above are just a glimpse at what you can experience with CobbleStone's advanced contract workflows, which include advanced contract tracking, AI-based contract risk management, and so much more!
Get your contract lifecycle management masterpiece started today. Book your free demo to see all of the above features and more.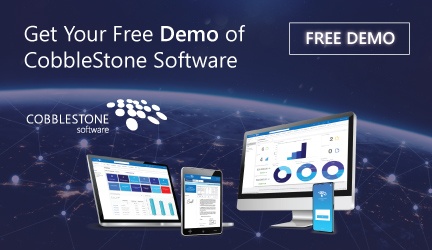 To stay up to date on best practices, industry news, and CobbleStone Software updates, be sure to subscribe to our blog and YouTube Channel.