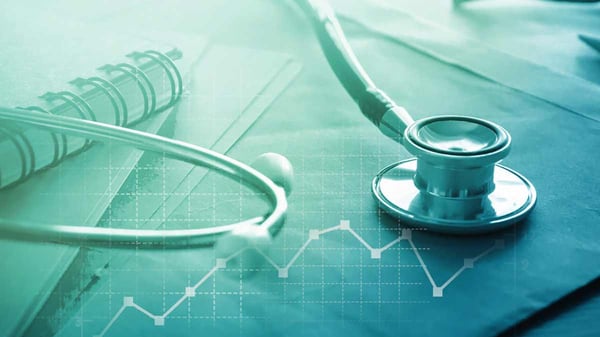 Hospitals, healthcare providers, and health systems are facing complex challenges around cost control, regulatory compliance (HIPAA, JCAHO, Stark Law regulations, Medicare billing rules, etc.), and operation and service efficiency. In healthcare, successful contract management is critical for organizations managing hundreds or thousands of contracts covering different departments or facilities, and multiple vendors, providers, or agencies. Mismanaged contracts can not only lead to increased costs, thinning margins, and lack of productivity; they can lead to compliance failures that result in reputation and accreditation issues.
The symptoms of mismanaged contracts mentioned previously may be apparent, but what are the causes? One of the leading underlying causes of healthcare industry challenges is fragmented contract management driven by manual contract management processes or inadequate contract management systems.
For healthcare organizations to continue their growth trajectories, or in some instances survive the impending transition to value-based care reimbursement, comprehensive healthcare contract lifecycle management must be a top priority with the contract administration team taking the lead.
The Hidden Symptoms That Lie Beneath Obvious Symptoms
Poor healthcare contract administration can cause many negative impacts across an organization's current and future state, but what do mismanaged vendor, transactional, physician, and healthcare contracts look like at the department level?
If you and your team can answer "yes" to most of the following questions, your organization's contract intake, contract legal review, and contract administration teams have been self-diagnosed with an ailing healthcare contract lifecycle:
Do we have inconsistent policies and request submission requirements?
Are our contract turn-a-round times unpredictable and increasing in duration?
Do we lack contract templates, terms, and clause standardization?
Do we lack transparency and struggle to track contract status?
Does the contract administration department lack accountability?
Are we missing milestones and key dates resulting in unwanted renewals, unexpected expirations, and missed opportunities?
Are we facing compliance issues?
Answering "yes" to any of the above questions makes contract management extremely difficult. An ineffective contract management process can lead to the healthcare industry's front-running issues while also contributing to underlying matters of regulatory compliance failures and increased risk.
The Prescription for Better Healthcare Contract Administration
Better contract transparency, centralization, and automation cannot be achieved with manual contract management processes or inadequate contract management or ERP systems. The prescription is one platform to manage the entire healthcare contract cycle from request to signing. This platform should provide busy contract administration, legal, and procurement teams with leading contract management software that helps organizations manage every step of the contract process. From contract creation to execution and management, to the management of post-execution rights, obligations, and reviews, CobbleStone Software can help.
CobbleStone's user-friendly healthcare contract management software has been the trusted software system for healthcare contract and vendor tracking, drafting, compliance, alerts, and signatures. Our contract management suite offers the features you demand, including a secure, cloud-based repository with unlimited storage, permission-based workflows, contract status tracking, easy searching and reporting, document templates, contract data merge, bulk eSignatures, and more.
If you're ready for an easy way to manage healthcare contracts, vendors, and the supply chain while meeting compliance standards, reducing costs, improving margins, and maintaining efficient operations and services, it's time to consider CobbleStone Software. Request a free demo today!