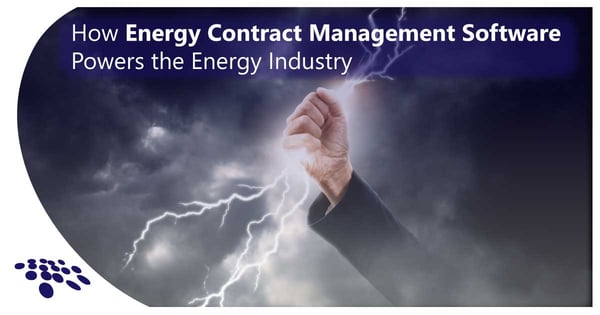 Efficient contract management is essential for the health of organizations in all industries - including the energy industry. Energy sector companies need to work with many contracts, bids, vendors, suppliers, and contractors to maintain operations and increase revenue. Tackling these different processes in a fast-paced business environment can prove quite challenging. With a decentralized approach involving contracts stored in filing cabinets, costly payments per solicitation, limited vendor and supplier outreach, tedious collection of vendor responses through email, contract lifecycle inefficiencies, and easily-missed key date reminders, organizations in the energy sector can quickly find themselves "unplugged" and "out of battery" with decreased revenue, increased risk, and missed opportunities. Luckily, integrated contract and procurement software can help. Read on to learn how energy contract management software can supercharge energy industry contract and procurement operations to keep organizations "on the grid" of digital transformation.
Energy Contract Management Software
Energy contract management software can automate and centralize contract management and procurement processes for industry leaders in energy, oil, gas, and more. Energy contract management software proves to be a unified solution for energy-sector legal operations such as:
contract lifecycle management.
eSourcing and bid management.
vendor management and supply chain management.
the management of contract compliance.
#1 - Easily Gather Energy-Sector Vendors & Suppliers
Before contract negotiations and other contract lifecycle management tasks, energy companies need outreach, registration, and analysis of vendors, suppliers, and contractors with whom they will be working. This stage of energy contract and procurement operations can fall flat without the proper procedures in place - resulting in limited outreach, association with less than desirable entities, drawn-out registration of vendors, suppliers, and contractors, and more.
Better Requests & Bid Advertisement
Leading source-to-contract management software can allow energy-sector companies to create and manage templates with versions with the assistance of a pre-approved clause library that allows for seamless merging of documents with tidy request data fields. Teams can then quickly generate documents from requests and export them as standard file formats - including PDFs and MS Word documents. After completing a request record, energy organizations can advertise bids publicly or by invite only to streamline the process of finding a qualified vendor, supplier, or contractor.
Governance Over Energy-Sector Vendor, Supplier, & Contractor Criteria
Energy companies can enjoy a robust vendor, supplier, and contractor selection process with scorecards and response ratings. This energy contract management software tool can help energy companies award the most appropriate entity aligned to their needs. With bid rating weight control, companies can prioritize specific response criteria over others when scoring vendor, supplier, and contractor bids. Additionally, energy organizations can generate automated bid tabulation reports for centralized and data-driven bid response comparison.
Self-Serve Registration for Energy Vendors, Suppliers, & Contractors
Energy contract management software and procurement solutions offer self-serve vendor registration portals. Energy organizations can allow vendors, suppliers, and contractors to securely access published contracts, documents, requests, etc. Vendors, suppliers, and contractors can also submit key dates, documents, and other files - including COI documents - for a centralized registration and onboarding process.
#2 - Experience Comprehensive Energy Contract Lifecycle Management
Energy organizations need a streamlined, centralized, and automated approach to generating, negotiating, and managing their contracts. Thankfully, comprehensive contract lifecycle management software can help.
Enjoy a Centralized Repository of Energy Contracts, Documents, & Data
Energy contract management software users can enjoy a secure and centralized contract repository for contracts, data, and relevant documents. AI-based contract management software can allow contract data extraction and intelligent field mapping based on configuration preferences. Additionally, sensitive information can be centralized and secured for optimal governance. What's more, clause language can be analyzed and identified using natural language processing with intelligent fuzzy logic matching of legal language and terms. With structural data analysis, energy organizations can easily determine positive, negative, or neutral facts about a contract thanks to robust contract artificial intelligence.
Oversee The Energy-Sector Contract Lifecycle
Energy contract management software can serve as an end-to-end contract lifecycle management solution that supports automated contract generation, contract requests, contract approvals, and post-award contract management. Key CLM software features that energy companies should look out for include:
automated contract request management.
dynamic contract authoring and contract negotiations with template and clause merging, native online document editing, centralized negotiations collaboration, clause ownership, and more.
a contract approvals process with automated alerts and notifications.
electronic signature software with digital signature software integration for signature authorization.
robust contract analytics - including dashboards, ad-hoc reports, and rapid searching - for optimal contract oversight and energy-sector compliance management.
automated contract renewal alerts and notifications.
#3 - Strengthen Energy-Sector Contract Compliance Management
Regulatory compliance and compliance of vendors, suppliers, and contractors are paramount for energy contract management. Luckily, energy contract management software can help.
Industry-specific compliance - such as CIP 013 compliance - can easily be tracked with compliance reports and monitoring within user-friendly contract management software. Additionally, code of conduct compliance and anti-corruption rules can be overseen with alerts for key dates, milestones, and renewal requirements as well as advanced reports. An online report designer within user-friendly energy contract management software can also allow organizations to track contract compliance according to their needs on a highly configurable interface.
Supercharge Energy Contract Management With CobbleStone®
Now that you know how energy contract management software and integrated procurement software can help power your contract, vendor management, supplier management, and eSourcing processes, it's time for you to choose the best solution for energy organizations looking to take their contract and procurement processes into the future of digital transformation. That solution is CobbleStone Contract Insight®.
CobbleStone's award-winning, seamlessly-integrated contract management software and procurement platform streamlines energy-sector contract and procurement processes with optimal governance, decreased friction, and impressive flexibility. CobbleStone Software has been a leader in CLM and eProcurement software for over twenty years and is trusted by thousands of contract professionals. CobbleStone's user-friendly, powerful, and scalable solution can seamlessly connect with crucial external applications, including MS Word and MS Outlook, and offers VISDOM® AI with machine learning for future-minded contracting processes. Moreover. CobbleStone's IntelliSign® eSignatures can make one-off and bulk electronic signing easier and faster. It's no wonder why Forrester names CobbleStone a Leader in CLM software!
Don't waste any more "energy" on an antiquated energy contract management process. See industry-leading contract analytics software tools in action by booking your free demo with a CobbleStone Contract Insight expert.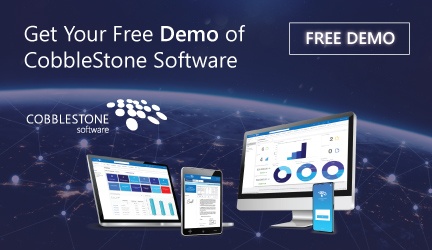 To stay up to date on best practices, industry news, and CobbleStone Software updates, be sure to subscribe to our blog and YouTube Channel.
*Legal Disclaimer: This article is not legal advice. The content of this article is for general informational and educational purposes only. The information on this website may not present the most up-to-date legal information. Readers should contact their attorney for legal advice regarding any particular legal matter.