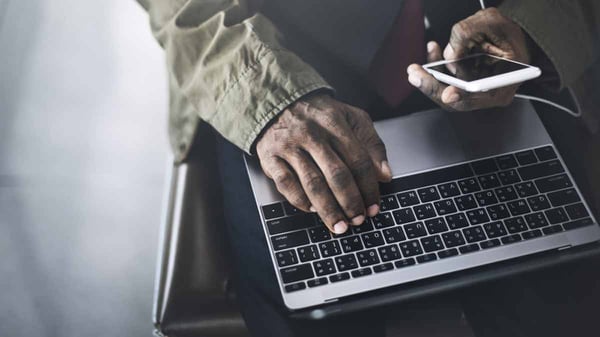 Whether you're getting ready to attend your first work seminar, or you're a long-serving conference attendee, be sure to follow this pre-conference checklist to get the most out of your next contract management conference experience. A week-long seminar in an unfamiliar place can either result in an undesirable experience or the best experience, depending on whether you prepare in advance.
Here are some tips on how to prepare for the best contract management conference experience…
1. Review the Conference Schedule
Conferences often have many different options for each session time-frame so you'll have to select your preferences. A good way to plan out your preferred conference schedule is to review the schedule for each day to determine what you'd like to attend. There may be a session on AI for Contract Managers that you definitely don't want to miss, or there may be one on eSignatures and you've been looking for the best e-signing solution. Plan out your schedule so you don't have to worry about walking in late to the wrong session because you ran out of time that morning. Your conference experience will be much more relaxing if you have your schedule planned out ahead of time.
2. Research the Location, Nearby Restaurants, and Local Transportation
A contract management conference can be anywhere from a day to a week long. Depending on the conference, you may have a chance to explore the city, go to dinner in the evening hours, or relax at the hotel pool. No matter which options you choose, it's a good idea to know what kind of local transportation is available such as ride-sharing services, taxis, or bus routes.
Whether you decide to order take-out, or walk to a nearby restaurant, dinner is a must after a long day at a conference. There may be a top-rated restaurant less than a mile from where you're staying, or a sushi place known as the town's hidden gem. Figure out where you want to go in advance, that way you don't spend an hour searching when the conference finally ends for the day.
3. Connect on Social
Do some research on the organization hosting the contract management conference prior to attending. They may have an event hashtag where they post conference updates and other useful information. This will help you stay up-to-date with events and happenings while you're in and out of sessions. It's also where contract management software vendors may post about their attendance and where they can be located at the conference.
4. Prepare to Network
Make sure you bring plenty of business cards to the conference, so you can connect with people you meet and they can reach you when they get back to the office. For an event like World Congress 2019, hosted by the National Contract Management Association (NCMA), you can expect a high volume of attendees. You're bound to make connections who want to reach out to you after the conference.
Also make sure you've got plenty of charge in your phone, tablet, laptop, or other tech gadget you plan to bring so you can take notes during presentations, and instantly research things you may want to know about right then and there. It's always a good idea to bring a pen and paper too, but usually conference attendees receive customized event notebooks and pens.
5. Create a Follow-up Plan
You'll most likely leave the conference with a stack of business cards and product info on contract management software and other solutions. Create a strategy for storing your favorite vendors' info separate from the rest, because chances are you won't remember which ones you liked and didn't like by the time you get back to the office.
If you're looking for a contract management software solution, be on the lookout for vendors at the event to connect with. Sometimes you can find out which vendors will be attending, and you can request a customized demo to see at the conference. This is a great way for you to meet one-on-one to discuss your organization's needs and see what each vendor has to offer.