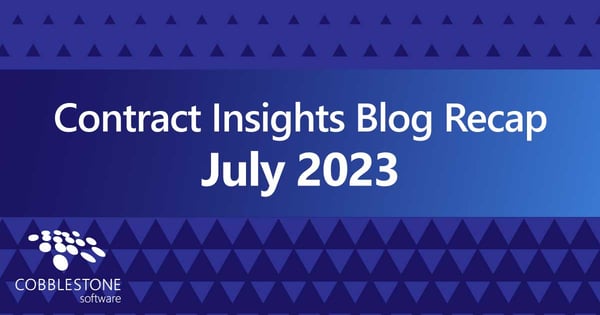 Did you miss any of our blog posts from July? Don't worry; we have outlined each of them for you. Stay up-to-date with industry topics, real-world case studies, and contract management software and procurement best practices in August by reading the latest CobbleStone® content.
Contract tracking can be a significant challenge for legal teams. Manual contract management processes may suffice for organizations with low contract volume and contract complexity. However, when the number of contracts increases to hundreds, thousands, and beyond, contract failure rates increase exponentially. Read on to learn how to master contract tracking with leading contract management software.

A vendor agreement outlines the terms of the exchange of goods or services between a business and a vendor. This agreement not only provides clarity of terms and conditions but also protects both parties' interests. Here are the five essential elements every comprehensive vendor agreement should include for healthy vendor management, successful operations, and increased ROI.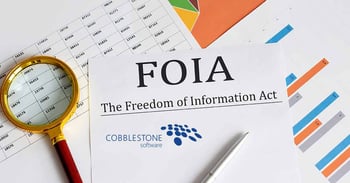 Since 1967, the Freedom of Information Act (FOIA) has preserved the public's right to request access to US Federal Agency contract records and data; the government of the United States is required to disclose federal agency records, including commercial or financial information. Learn about the Freedom of Information Act and how a public access portal for FOIA government contracts can streamline requests for FOIA contracts.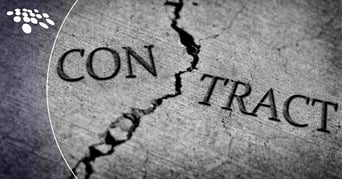 The end of a contract is a crucial stage that necessitates careful consideration and handling. A contract is a legally binding agreement between parties. But the phrase "end of contract" doesn't imply that this agreement dissolves into thin air. In the world of common law, it refers to the conclusion of mutual agreement between the parties involved.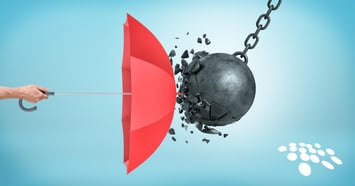 Liability waivers are indispensable for ensuring that parties involved in a business matter are aware of possible risks. However, managing liability waivers can become increasingly complex with the sheer number of participants - especially in sectors such as business and leisure events and adventure tourism. This is where contract management software becomes a game-changer - bringing efficiency and organization to the handling of these crucial documents.

What is contract management in the context of the healthcare industry? What steps, tasks, and requirements are involved? What does your organization need to do to maintain proper healthcare contract management processes? What tools can your organization use to centralize and streamline healthcare contract management? Read on to discover how to take advantage of contract management in healthcare with leading contract management software.
Contracts are the lifeblood of the business world. These contracts can be diverse, complex, and riddled with uncertainties inherent to contract performance. Today, we delve into how contract management software can simplify the management of various contract types in a business setting - discussing key topics such as fixed price contracts, cost reimbursement contracts, and time and materials contracts, among others.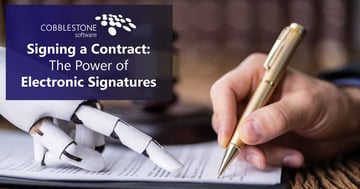 In the vast realm of contract law, you'll often hear phrases like "intend to enter," "verbal contract," and "put it in writing." These reflect the nuanced stages of contract creation, fulfillment, and enforcement. In today's fast-paced world, these traditional methods are quickly being replaced by more modern, efficient processes. At the forefront of this evolution is contract management software that employs the power of electronic signatures.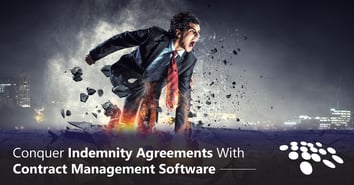 In today's digitally driven world, legal operations are not left untouched. As technology continues to bleed into all avenues of life, the management of indemnity agreements - once a daunting task - has become significantly simplified with the advent of contract management software.
Now that you are caught up with our July articles, be sure to keep an eye out for our August content. Never miss a blog post again, and let us notify you when new articles are published by subscribing to our blog! No time to read? Then check out CobbleStone's YouTube channel for exciting video content. Be sure to like and subscribe!
CobbleStone's user-friendly, robust, and scalable solution seamlessly integrates with mission-critical applications, including MS Word, MS Outlook, and MS Excel, for unified and seamless contract management.
Discover why thousands of contract management professionals trust CobbleStone Software for their contract management, sourcing, and procurement needs. Book a free demo with a CobbleStone Contract Insight expert to learn more about CobbleStone's acclaimed contract management, eProcurement, and eSourcing software!