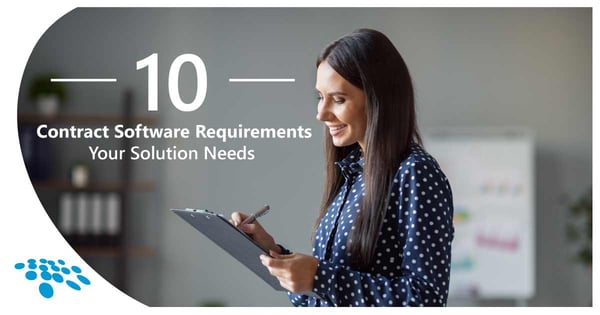 There are many contract management solutions on the market. As such – searching for the best contract management software with which to manage contracts can be daunting. But it doesn't have to be; you just need to know what to look for.
As such, let's discuss ten contract management system requirements to look for when deciding on a contract lifecycle management (CLM) software solution that saves time and money for your organization.
#1 - Automated Contract Data Extraction With AI
Your contract management system (CMS) should definitely provide contract data extraction as a starting off point for contract data oversight. With contract AI, you can extract legal text and clauses using natural language processing (NLP), fuzzy logic matching, and structured data recognition to make the most of legal clauses and terms. You can also identify sensitive data and establish rules for access and storage of:
counterparties.
dates.
locations.
emails.
phone numbers.
monetary values.


#2 - A Secure & Searchable Contract Repository
A secure and searchable contract database allows your team to locate documents, data, files, attachments, and more. Some meat and potatoes features of a contract repository should include familiar "Did you mean...?" search functionality, search filtering options, search content and file previewing, drill-down searching, the ability to export search content into familiar file formats, and user permissions/rules around who can access contracts and other data.
#3 - Support of Ranging Contract Types
Your contract management processes should be supported for virtually all contract types you manage. Your system should provide a list of out-of-the-box contract types so you can quickly begin keying in new contracts. Furthermore, you should be able to add a virtually unlimited number of user-defined contract types. Additionally, authorized users should have the ability to manage the list of contract types as processes evolve.
#4 - Common & Configured Contract Metadata Fields
In addition to out-of-the-box fields for common contracts, you should seek a solution that allows your team to create and track metadata fields your organization needs for specific contract types and contracting processes. Management of these fields should be flexible - allowing you to assign fields to one or more contracts, grant permissions regarding fields for one or more employees, oversee what types of metadata fields you manage (such as dropdown, free form, numeric, etc.), and more. Advanced solutions also offer intelligent recommendations for fields for clauses and legal terms.
#5 - Contract Templates & Version Tracking
To make it easier to draft contracts during contract creation, you should trust a solution that allows you to merge contract metadata fields and clauses with contract templates from your pre-approved template and clause library. Additionally, you can leverage numbered version tracking and audit trails to track the most up-to-date contracts. These processes help your team build compliant and accurate contracts with ease to bring them to the proverbial negotiation "table."
#6 - Online Negotiations With Auto-Redline & More
Your team should have the capacity to engage in contract negotiations with ease. Make sure clauses and sections can be locked so that - with clause ownership - those assigned to clauses and sections are notified when someone tries to edit them. Be on the lookout for contract auto-redline. This feature can automate the inclusion of clauses from your pre-approved library while redlining originally-introduced clauses and swapping them with established and accurate preferred clauses - virtually ensuring that favorable clause language is included. Comprehensive audit trails make it so that you and your counterparties are on the same page - and no unpreferred contract version slips past your team.
#7 - Electronic Signatures
You would be remiss not to leverage a cloud-based contract solution that supports a fast and easy way to sign and execute contracts. You can automate document management, electronic signatures, and digital signatures with security and compliance via a legally binding process. Convenient placeholder options can quicken the process on your terms - and custom colors, fonts, sizing, and formats can provide a professional and branded experience.
#8 - Contract Document & Data Archival & Retention
Your CLM solution needs to allow you to easily manage contract archival, retention, and destruction. You can configure notifications to alert assigned users of data ready for archiving or purging based on key dates, compliance standards, and other variables. Rather than automate contract purging (which we do not encourage) you can automate contract workflows for your team to review closed contracts ready for purging within a manageable timeframe, helping reduce risk and accidental data deletion. Moreover, audit trail history with trackable status changes can enhance contract data task management oversight and data policy accountability.
#9 - Contract Analytics
You need to be able to take a proactive approach to contract analytics beyond the standard, out-of-the-box reports. You need data-driven visibility into contractual relationships across entities or business units. You should be able to prevent unexpected costs and breaches of contract, maintain compliance, reduce inefficiencies, and address payment and negotiation timelines. Dashboard contract management can provide analytics at a glance, such as:
Contract Overviews
Contracts by Department
Vendor Management Summaries
Year Analysis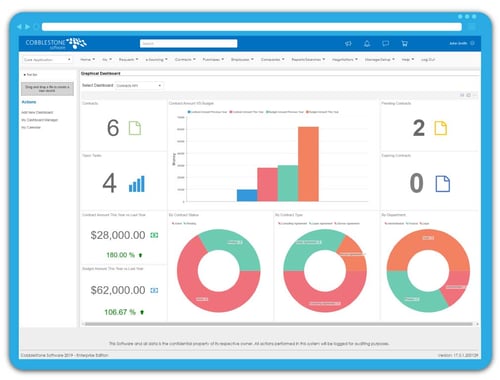 #10 - User-Friendly CLM Integrations & Connectors
Your process should be centralized with CLM. This can be achieved with contract management software that offers user-friendly integrations and connectors to:
word processing tools.
spreadsheets.
external eSign platforms.
CRM systems.
accounting systems.
these tools and many more!
Closing Takeaway
In the end, the key takeaway is that there are various contract management system features out there - and you should make sure the ones above are available as a boilerplate start. The data shows that the vast majority of legal ops professionals (74% according to CLOC) are embracing contract management software.
To get started with these tools and more, book a free demo of CobbleStone Contract Insight® today.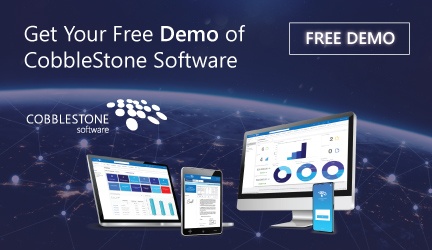 *Legal Disclaimer: This article is not legal advice. The content of this article is for general informational and educational purposes only. The information on this website may not present the most up-to-date legal information. Readers should contact their attorneys for legal advice regarding any particular legal matter.