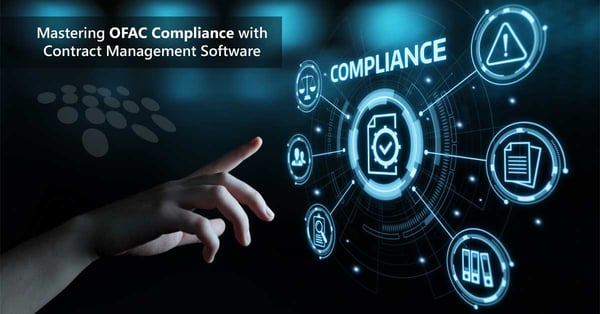 Vendor risk management can be daunting for risk management professionals and financial contract management teams. In many cases, the process of sourcing a suitable vendor or partner is hard enough on its own. However, a risk or vendor management professional must also understand a business's requirements and solicit vendors, contractors, and other partners to engage in business with to ensure they are qualified. Add to the mix the financial responsibility of ensuring compliance under OFAC, or the Office of Foreign Assets Control, from the United States Treasury Department. Clearly, the duties of reviewing the vendor onboarding process, agreement terms, and clauses can be a time-consuming set of tasks. Leading contract management software, however, can streamline these processes with seamless OFAC search integration. Read this blog by CobbleStone's Founder and Executive VP, Mark Nastasi, to learn how.
What is OFAC?
According to the US Treasury Department, "The Office of Foreign Assets Control ("OFAC") of the US Department of the Treasury administers and enforces economic and trade sanctions based on US foreign policy and national security goals against targeted foreign countries and regimes, terrorists, international narcotics traffickers, those engaged in activities related to the proliferation of weapons of mass destruction, and other threats to the national security, foreign policy or economy of the United​ States." Essentially, OFAC helps the United States reduce the flow of financial assets to enemies, terrorists, and other parties sanctioned by the US government.
OFAC publishes a list of companies, vendors, employees, and other entities on their national sanctions list. At one of the organizations I worked with in the past, we colloquially referred to this list as the "no no list." Hence, we should not pay a person or entity on the "no no list."
The Challenges of OFAC Search Processes
Executives, financial controllers, accountants, and risk managers bear a tremendous amount of responsibility to comply with regulations - and OFAC is a crucial one. Searching for and ensuring the OFAC compliance of vendors, employees, and other entities can be a complicated and multi-faceted process for organizations that do not leverage the most robust compliance tools available.
Why?
Well, the OFAC sanction list is not perfect. The names of entities of interest may be spelled or positioned in various ways (for example, ABC Inc. and ABC Incorporated could be the same entity). As such, one must understand the payee name (the company or person that they are paying) if the entity trades under an alternate name, commonly referred to as a "doing business as" (DBA) or "also known as" (AKA) name. One must search for variants of the payee's name and location.
Furthermore, entities and persons on the sanction list can be added and removed by the US Government - depending on their status with the United States. Since the list changes and is updated, one cannot merely clear the vendor or payee just once. The process is not perfect and is not an exact science, so regular OFAC searches will need to occur.
Thankfully, the US Treasury Department has created a search page for the sanction list. This list has instructions, but they are time-consuming.
In the old days – when I worked at another company – we would export the sanctions list and run the companies we paid via an extracted spreadsheet. With tens of thousands of payees to be accounted for, this was a significant task…and a mess. Our CFO and lead accountants worried about the quality of the matches and wanted to figure out a way to avoid unwanted risk from missing an entity on the sanctions list.
Saving Time with OFAC Search Automation!
Since the abovementioned days of old, time has passed, technology has matured, and meaningful, seamless integration is now possible. I am currently the EVP of Cobblestone Software and have been offering leading vendor management, eProcurement, and contract management software for over 20 years. Much like the organization I mentioned before, we wanted to make OFAC compliance management easier for our existing customers and invite risk, financial, and accounting professionals to utilize CobbleStone Software products. With our leading source-to-contract management software suite - Contract Insight – coupled with CobbleStone's proprietary artificial intelligence engine – VISDOM AI® - organizations can leverage powerful OFAC search automation tools.
CobbleStone Software administrators can run detailed, regularly scheduled OFAC searches for optimal compliance. These searches can be seamlessly integrated with contract, request, vendor, purchase order, customer, and employee records for unified risk analysis for vendors, companies, employees, and other paid entities.
With Contract Insight's intelligent OFAC data aggregation service, administrators can:
choose which available areas within their Contract Insight system they want to be checked against the US Treasury Department's OFAC database.
define whether or not they would prefer to include automated checks for DBA and AKA records.
determine what is flagged as a positive "match" between the data of paid entities and OFAC data based upon a pre-established percentage (for example, a match is set at a similarity percentage of 70% or more).
In addition to an initial OFAC screening, Contract Insight also allows for ongoing scheduled searches. Consequently, organizations can maintain awareness of national compliance status with consistent and up-to-date compliance audits!
Furthermore, a link on system record pages presents users with a visually appealing graph showing the percentage of data matched between Contract Insight and OFAC's database. Clicking the link displays a more comprehensive overview of the matching details.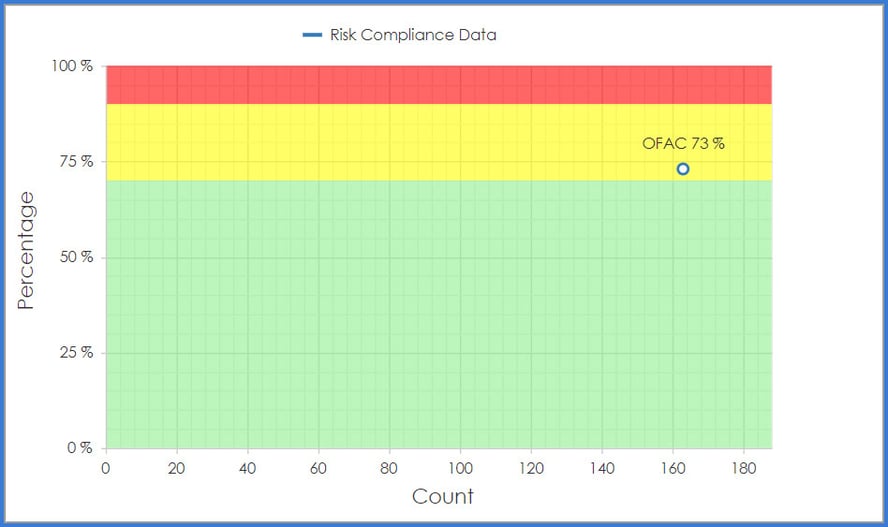 Organizations can trust CobbleStone's OFAC search with VISDOM AI-powered contract management to help them automate vendor review and maintain up-to-date vendor compliance data.
Leaving you with a bonus tip: If your contracts have clauses and conditions that state that vendors must comply with OFAC standards, use the VISDOM AI engine to extract clauses from your contract related to OFAC – to help your organization (and your vendors) consistently and easily comply.
Always seek an attorney for advice on compliance with applicable laws and regulations. Be sure to review all OFAC guidance for more details.
Get started with OFAC search automation and CobbleStone's vast array of future-minded tools for better source-to-contract management. Book a free demo today!
About CobbleStone Software
CobbleStone Software has been a leader in contract management and procurement solutions since 1995. For more than twenty years, CobbleStone has helped organizations improve contract performance with leading-edge eSourcing, vendor management, and contract management software solutions. CobbleStone's Contract Insight offers electronic signatures, smarter contracts with AI and machine learning, custom reports, document version control, vendor rating and scoring, full-text indexing and searching, executive graphical dashboards, OFAC search automation, sourcing and bidding, contract writing with dynamic templates and clauses, robust security options, contract workflow management, calendar notifications, contract and vendor tracking, configurable email alerts, and more.