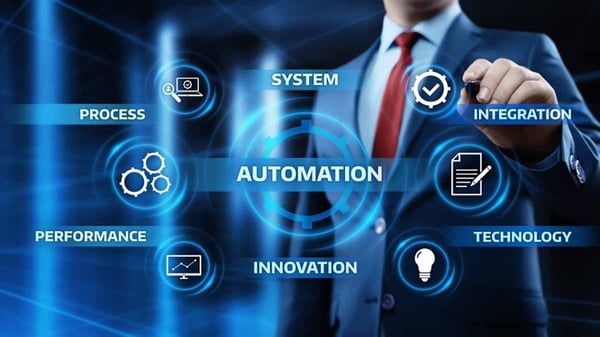 Many organizations have integrated technology to streamline processes and improve productivity but still rely on a manual approach to contract and document storage. Storing documents and managing contracts may involve filing cabinets, massive stacks of files and papers, emails, and some rendition of a digital filing system. This approach makes it nearly impossible to keep contracts secure, retain version control, stay on top of key dates and milestones, or enforce contract archiving and retention rules. Storing contracts may sound like a simple task, but without a secure contract repository, organizations are missing the critical element that can support their ability to have control over contracts, reduce risk, and improve contract performance.
Why is Storing Contracts a Challenge?



We've seen many organizations struggle to manage their contracts effectively, and often their challenge starts with issues within their document storage system. Do any of these situations resemble the challenges you're facing?
Multiple Departments: You have various departments involved in managing contracts and cannot easily track their location or status. Your current contract management process has become unmanageable, and you're missing renewal dates for existing agreements.
Poor Visibility and Communication: You're unable to reference specific parts of your contracts. You lack visibility into the number of active contracts and the amount of outstanding payables and receivables. Key date communication doesn't occur, and you don't have version control.
Lack of Organization: You're a fast-growing company struggling to organize your contracts. You don't have an interactive contract storage system, so you are not equipped to manage milestones or expand to full contract lifecycle management.
Manual Storage: You rely on a manual process for document storage. This approach may look like a combination of emails, paper files, printing documents, and server storage. You don't have real-time visibility into vendor or contract processes.
Searching: You need to retrieve large volumes of digitized contracts efficiently, track expiration dates and contract versions, and search and report. Unfortunately, your manual contract storing approach doesn't support any of this.
Missed Opportunities: You're missing contract deadlines and have too much miscommunication. It's clear that you need a centralized repository to quickly and effectively manage your contracts.
Data Management: You need to maintain a high volume of data without slowing system performance, and you need a system that can grow with your organization with painless expansion through add-on functionality.
Contract Tracking: You cannot effectively track, store, or share contracts. Status communication is inaccurate, leading to bottlenecks and missed opportunities.
If your current contract storage approach resembles the situations above or worse, rest-assured, there is a better way to manage your contracts.
How Can Contract Storage Be Improved?



To effectively store contracts while retaining the capacity to get the most out of your contracts, you will need a central contract repository. A cloud-based document repository will not only be a place to store your contracts securely, but it will also allow you to organize contracts, control permissions and access, have document version control, search for contracts, track contract status, collaborate, and more.
Your contracts are your business driver, impacting money spent, payments received, product and service levels provided, profit margins, terms and conditions, compliance, risk, and more. Contract storage isn't only about where you're saving documents; it's your opportunity to make contracts work for your organization, leading to more revenue, savings, and productivity, less risk, and contract management KPI success.
Organizations that are still relying on papers, files, filing cabinet systems, shared drives, and email, can modernize how they store contracts. You can benefit by spending less time searching for documents, improving the security of critical and confidential information (it's almost impossible to secure hard copies of documents), reducing money spent on contract-related office supplies, and always being prepared for contract audits.
What are the Benefits of a Contract Repository System?
Manually storing contracts limits access, keeps documents and supporting files disconnected, lacks transparency and visibility, and doesn't support proactive tracking and management of contract status, approvals, renewal dates, automatic renewal clauses, and milestones.
An online document repository benefits organizations by making locating, protecting, organizing, searching, and sharing contracts safe and straightforward. The positive impact on your organization can be measurable and immeasurable with the added benefits of centralized control, improved accountability, increased productivity, and simplified contract management.
The Best Place to Store Contracts
Contract Insight® contract storage software provides a contract management solution with a secure and searchable repository. CobbleStone Software makes finding information fast and easy with full transparency, document version control, status updates, and more.
Contract Insight's highly-configurable secure repository with unlimited document storage can help you boost productivity, minimize contract cycle times, standardize contract creation, streamline contract collaboration, gain contract visibility, and avoid penalties with a single point of access for all contract-related information.
CobbleStone takes contract storage to the next level by supporting contract administration best practices with:
Maximum Visibility: Store and manage contracts with personalized dashboards, multiple reporting options, and configurable email alerts and calendar notifications for complete contract monitoring.
Advanced Searching: Perform a quick search based on specific keywords or a simple search to narrow down your results based on categories such as counterparty, account number, or department. With Contract Insight, you can easily configure your metadata based on the information that matters most for your organization from contract type, to deal amount, to key dates, to special terms, and beyond. Our OCR functionality helps you transform paper documents into searchable text.
Maximum Security: Easily configure security levels and privileges for users on a contract, employee, department, or role basis. Establish rules for document access, contract alteration, and check-in/out for advanced version control and a seamless audit trail. CobbleStone understands the importance of having detailed procedures and policies in place to protect confidential information and has achieved SOC 2 Type 1 Attestation. Additional SaaS/Cloud preventative controls include SSAE 16 Type II (SOC 3), ISO 27001, ISO 27017 and ISO 27018.
Transforming your documents with a contract repository system will help you improve productivity, security, compliance, visibility, and tracking. CobbleStone Software's user-friendly contract management system provides a reliable way to store contracts and is configurable and scalable to meet your growing contract management needs.
Don't lose another contract, miss another key date or milestone, or fail to get the most out of your contracts. Strive to master how you are storing contracts with a strategy supported by contract management software.
Take your contract management skills to the next level by reading additional blogs in the Mastering Contract Management Blog Series.