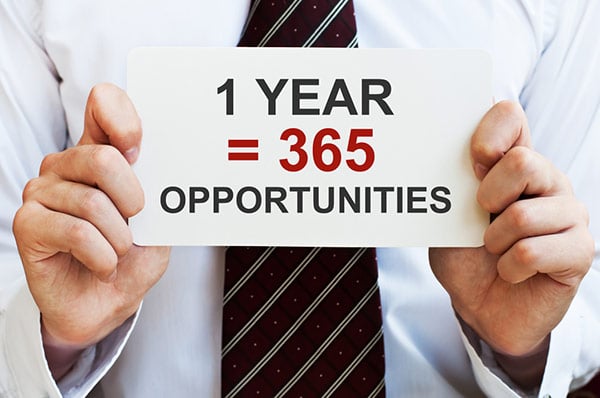 2018 has been a year of achievements and gratitude for CobbleStone Software. We released transforming technology such as VISDOMSM AI, hosted a record-breaking conference, informing our users of hot topics and advanced software features, won many prestigious awards, gave back to those in need, and much more. While preparing for a new year full of new goals and opportunities, CobbleStone reflects on the milestones of 2018.
Product and Organizational Advancements in 2018
Awards and Achievements
In 2018, CobbleStone Software was recognized for many prestigious awards and achievements including the following:
SOC 2 Type 1 Attestation – SOC 2 is an auditing procedure done by the American Institute of CPAs (AICPA), certifying that a service provider is securely managing data and protecting the interests of your organization and its clients.
Market Leader Winner – FeaturedCustomers chose CobbleStone for many reasons including its large customer base, high percentage of market share, and customer success stories.
Expert's Choice and Great User Experience – SoftwareSuggest awarded CobbleStone's dedication to clients through software enhancements and a user-friendly, first-rate experience.
Top 20 Most Popular Contract Management Solutions – Ranked in the top 4, CobbleStone was chosen based on criteria such as customer base, number of active users, and social media presence.
Client Events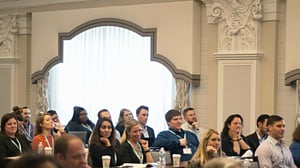 CobbleStone Software's User Conference was in November 2018 in Philadelphia, PA. Our team provided system users from across the country with demos on hot topics such as contract management technologies, bid management and e-procurement, spend control, purchase orders, contract AI and machine learning, e-signatures, and more. System users benefitted from speaking with other system users and CobbleStone staff, and from attending many demo sessions. Overall, #CobbleStoneConference2018 was a huge success!
System Updates
CobbleStone announced the release of Contract Insight™ Enterprise Version 17.3.0. The update includes advanced, smart features that improve overall capabilities and usability. A few of the latest features include mass eSigning, enhanced user permissions, ad-hoc report advancements, user interface updates, and email security enhancements.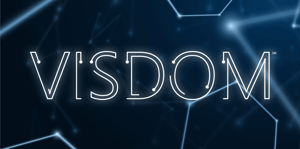 One of the most prominent features released with this system update was VISDOM℠ AI and Machine Learning, an innovative feature of CobbleStone's Contract Insight™ Contract Management Software that simplifies contract administration for legal, risk, and procurement professionals.
Giving Back in 2018
Throughout this year CobbleStone has worked to help provide for those in serious need. Philanthropy is an important part of CobbleStone Software's mission, and we try to improve the lives of others each day.
Outlined below are some ways CobbleStone serviced the community over the past year: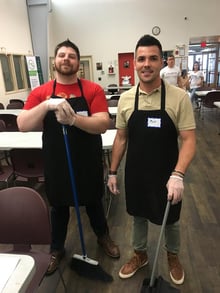 Cathedral Kitchen
Soup kitchen and food drive
Cathedral Kitchen is the largest emergency food provider in Camden, NJ, serving more than 100,000 meals a year. CobbleStone Software hosts a food drive, collecting canned goods for those in need.
In addition to our food drive, we go on-site to volunteer at the soup kitchen, striving to support an organization helping an entire community.
For those interested in making a personal donation to Cathedral Kitchen, click here.
EnviroOne
Sponsored office, well, and solar lights donation
EnviroOne is a 501 (c)(3) non-profit company promoting sustainable environmental and agricultural activities in the US and the world. CobbleStone supports the organization by sponsoring an office and donating a well every year for clean drinking water in one of the poorest countries in the world. This year, CobbleStone donated solar lights and chargers in addition to our annual contributions.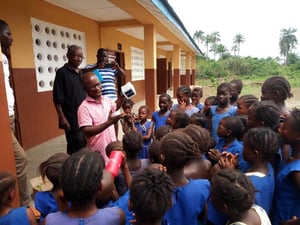 According to the United Nations Development Program (UNDP), nearly 66% of people who lack safe drinking water live on less than $2 a day. The percentage of people who meet these criteria is highest in Africa.
In Sub-Saharan Africa (specifically in Sierra Leone), over 40% of the population are without improved drinking water. CobbleStone is working to support EnviroOne in providing those in need with drinkable water to help protect their health and human development.
For those interested in becoming a sponsor, click here.
Toys for Tots
Toy drive
In light of the holiday season, CobbleStone has been hosting a toy drive for Toys for Tots. To date, the organization has distributed 548 million toys to 251 million children. We have gathered a variety of toys for boys and girls of all ages.
For those interested in making a personal contribution to Toys for Tots, click here.
CobbleStone is looking forward to opportunities that will make a difference in 2019. With plans in place and goals set, it's looking to be the best year yet!