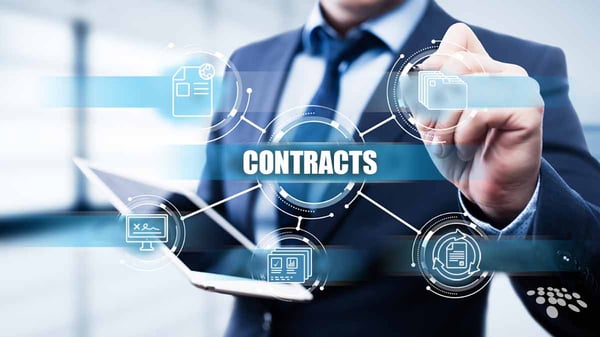 CobbleStone Software, the leader in contract management and eProcurement software, is exhibiting at NCMA's World Congress on July 28-31, 2019 at the Hynes Convention Center in Boston, MA. This annual event is considered one of the largest industry gatherings with thousands of contract management, procurement, and acquisition professionals expected to attend.
New and experienced contract management professionals should find value in the event's three-plus days of professional development dedicated to extensive training, CLP and CPE credit-earning opportunities, small group sessions, breakout sessions, keynote speakers, and peer-to-peer networking events.
World Congress 2019 offers relevant sessions for attendees whether they hold entry-level or executive career roles by covering:
Contracting competencies
Legislative and policy changes, innovations, and best practices
Acquisition management
Risk and project management
Supply chain management
And more
*World Congress 2019 details subject to change. CobbleStone Software does not guarantee conference dates, location, agenda, etc.
CobbleStone Software will be at booth #729 exhibiting contract management software and eProcurement solutions to contract management, procurement, and acquisition professionals representing commercial businesses, federal, state, local, and many other industries. CobbleStone's Contract Insight® aligns with the event's theme, "Shaping Acquisition: Modern, Adaptive, Connected," with its end-to-end solution for automating and centralizing an organization's contracts, agreements, committals and obligations, and vendors with:
One solution to make managing government, state, local, county, and city contracts easy.
Key date notifications, vendor management, score cards, and contract closeouts.
Streamlined and automated contract lifecycle management.
User-friendly, mobile-friendly, and configurable features.
Requisition, approval, award, and budget alerts.
Integrated bid/solicitation management.
Simplified audits, compliance, and vendor diversity reporting.
CobbleStone's conveniently located on GSA Schedule 70 (for eligible organizations) which you can access here. A PO is all you need to get started, eliminating paperwork and negotiations.
CobbleStone Software takes pride in providing valuable content that should appeal to contract management and procurement professionals focused on delivering more value to their organizations. Check out some of our most popular blog posts below and be sure to subscribe to our blog to stay up-to-date with contract management and procurement news, innovations, and best practices.
The 3 Contract Management KPIs for Success
8 Valuable Contract Management Conferences for 2019
How Contract Management & Contract Lifecycle Management Differs
Contract Approval Process: Mastering Contract Management Blog Series