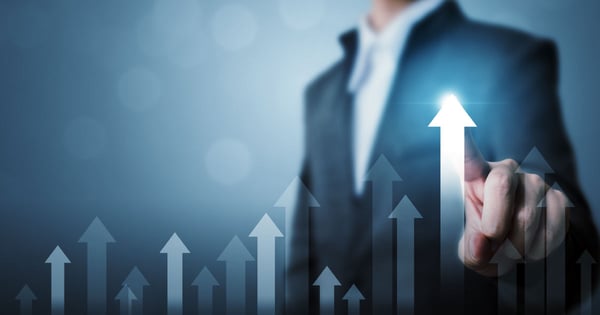 When purchasing and implementing a new product or service, you want to rest assured that you've chosen an option that will maximize the benefits for your organization. In the case of contract management software, the decision to make a change often stems from inefficiencies with an organization's contract process. Thus, the pressure is on to make sure that your organization is attaining the highest possible ROI from a newly deployed source-to-contract software.
The key to contract management success is leveraging all the tools made available to your organization for increased efficiency, reduced contract lifecycle bottlenecks, and mitigated risk. Accordingly, here are five ways to get the most from reputable contract management software.
#1 Optimize Contract Workflows
Your organization's previous workflow process may have involved spreadsheets – an outdated system requiring contract managers to supervise every stage of the source-to-contract cycle to make sure all involved parties are on top of their assigned tasks. Such a process is problematic because delayed completion of tasks on the part of any party brings contract workflows to a halt, forcing teams to waste time waiting for the fulfillment of tasks.
It's time to leave your old process behind and embrace intelligent contract workflow management afforded by your newly implemented contract management solution.
Leading software that offers intelligent contract workflows abates contract lifecycle bottlenecks because it keeps the right people engaged at the right time with helpful features such as automated alerts, contract notifications, and task reminders. Your organization can leverage contract process management, user-defined and dynamic fields, audit trails, reporting and analytics tools, and much more.
Your contract management team can easily track the entire contract lifecycle with contract collaboration, negotiation, and reporting tools. Automated alerts can help your organization to meet key dates and milestones. Furthermore, audit trail history delivers an up-to-date record of changes made to a contract.
Get the most out of your contract management software with centralized contract lifecycle management, and increased accountability with intelligent contract workflows.
#2 Unify Your Contract Repository
Your organization's previous document management and storage system may have relied upon insufficient manual approaches involving filing cabinets for paper documentation, disorganized digital storage, and emails. Such methods make it nearly impossible to keep contracts safe and secure, maintain version control, and meet key dates and milestones.
Stop missing out on risk mitigation, greater control of contracts, and improved contract performance. Embrace your newly acquired contract repository system.
Software that offers a secure contract repository can allow your contract management team to organize contract documents, oversee permissions, implement document version control, easily search for existing contracts, keep track of contract status, collaborate, and much more.
Optimized contract storage affords your organization with the opportunity to have your contracts work for you. Higher productivity, reduced risk, increased revenue and savings, and success in meeting contract management KPIs naturally follow.
Throughout the contract lifecycle, sensitive information is tracked and stored within a system. To keep sensitive data out of harm's way, your team must have the ability to place data access restrictions. With a user permissions system in place, your organization has the means to prevent security issues and data breaches.
Get the most out of your new contract management platform with centralized control, increased accountability, the safeguarding of data, and simplified document management with a secure contract repository.
#3 Enhance Contract Tracking
Your organization may have previously leveraged a manual filing system, emails, and spreadsheets for contract tracking. These are not optimal tools for organizations to track contracts because:
email-led tracking leads to bottlenecks.
manual filing systems leave versions of contracts disconnected and disorganized, increasing the risk for lost contracts and versions.
Spreadsheets lack: task alerts and notifications regarding issues with contract language; cross-sell alerts; upsell, discount, and pricing opportunities; quick approvals and routing for signatures; and a centralized version tracking system.
With a manual contract tracking system, audit trails are unreliable, – all leading to the waste of precious time and contract lifecycle bottlenecks.
Stop relying on inefficient tracking tools; take advantage of intelligent contract tracking offered by a trusted contract management platform.
Leading contract management software can equip your team with enhanced contract management thanks to advanced contract tracking complete with better visibility, a centralized contract repository, approved templates and clauses for streamlined contract drafting, insights regarding performance, enriched collaboration, and comprehensive audit trails.
With intelligent contract tracking, your organization can expect to see faster contract-to-close rates. Reputable contract lifecycle management tools, which assist with end-to-end contract lifecycle management, are user-friendly and can be adopted by all users and impacted stakeholders.
If you are considering an investment in contract tracking software, be on the lookout for the following features:
a secure document repository with unlimited storage.
version tracking.
pre and post-award tracking.
audit tracking and logging.
vendor compliance tracking.
intelligent contract workflow.
key date and task reminders.
user-defined fields.
electronic signatures.
Get the most out of your contract management suite with intelligent tracking tools that enhance your organization's evolving standards and processes.
#4 Streamline Signatures
Your organization may have previously employed a manual signing process. It could be argued that signing is the most critical facet of the contract lifecycle, but manual signing processes are outdated and slow. They stand in the way of a streamlined signing experience for all parties. The direct and indirect costs of paper-based processes, wasted time, and postage fees can become exorbitant.
Ultimately, manual signing processes can put your organization at risk, and the lack of an efficient signing process can compromise your reputation. Antiquated practices requiring paper, printing, postage, wet signatures, and repetitive follow-up can delay a contract's execution.
Stop relying upon an ineffectual signing process. Take advantage of your contract management platform's e-signing tools.
E-Signatures enable your stakeholders to sign documents online without the need for a physical copy of a document in hand. Signature bottlenecks can cause delays with contract obligations, compliance, and execution. However, electronic signatures can reduce send-to-sign time by up to 20%.
E-signatures provided by electronic signature software can help your organization:
Save money: Reduce printer, paper, ink, travel, and postage costs.
Save time: Spend less time focused on administrative costs pertaining to sending, storing, and tracking.
Enhance security: Reduce processing errors and confidentiality breaches with electronic signatures that provide audit trails.
Improve visibility and business relationships: Streamline the signing process and sign in the office or on the go. Meet crucial deadlines.
Transform your signing process with your source-to-contract platform.
# 5 Contract Management Software Training
Organizations using leading contract management software should utilize the variety of training resources available to them – such as in-person group training, online group training, and user conferences.
With online group training, your organization can get the most out of your software investment. CobbleStone provides courses on an assortment of topics for beginners, advanced users, and anyone in between using their source-to-contract suite, Contract Insight®.
With the help of online group training, CobbleStone users discover how to fully leverage their system's features, increase efficiency and productivity, and enact CLM best practices. CobbleStone users can sign up for online training today!
In addition to online training, CobbleStone provides in-person group training sessions. By taking part in the "Road to Contract Management & Procurement Success" training tour, CobbleStone users enjoy an interactive educational experience led by Contract Insight experts. A variety of industry professionals using Contract Insight can learn more about their contract management, procurement, and vendor management platform in a city near them. Furthermore, a complimentary lunch and a certificate of completion are provided to attendees. Sign up for on-site training today!
CobbleStone also encourages those who are considering implementing contract management software to improve their source-to-contract process to attend an in-person contract management seminar. From source-to-contract best practices to AI-based contract management and more, you don't want to miss this learning opportunity in a city near you. Save your seat today!
Also worth noting is that CobbleStone is hosting its 2020 user conference this October 7-9 in Austin, TX. Contract Insight users are encouraged to use this opportunity to become leaders in contract management. This year's conference has a lot to offer, including:
artificial intelligence innovations.
breakout sessions.
keynote speakers.
networking.
live software demonstrations.
and much more!
Subscribe to our blog for updates to receive contract management training event details.
It's Time For Contract Management Success!

You can feel confident in your decision to move forward with a scalable contract management software solution and maximize your ROI with the tools and tactics listed above. Leverage all these features and more with CobbleStone Software.
Since 1995, Contract Insight® - CobbleStone's acclaimed source-to-contract platform – has delivered robust features to help with the management of the entire contract lifecycle. CobbleStone is relied upon by thousands of contract, legal, risk, and sales professionals worldwide. Request a Contract Insight contract management software demo today!