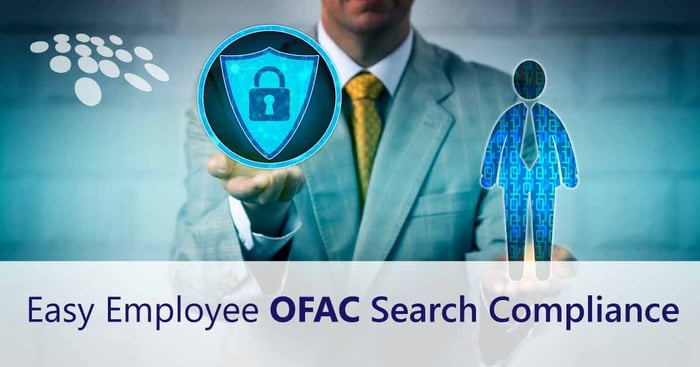 Reliable contract lifecycle management software with built-in OFAC search integration tools can streamline and centralize the process of ensuring employee compliance per the US Treasury's Office of Foreign Assets Control. Learn how your organization's HR personnel can maximize CobbleStone Software's OFAC search with intelligent national sanction compliance checks and risk analysis snapshots for staff. Read this helpful blog – written by CobbleStone Software's very own HR Administrator, Elicia Neumann.
As a Human Resources Administrator, I oversee many moving parts when it comes to confirming that staff remain complaint with our policies and contracts – as well as national compliance and various regulations. As we at CobbleStone Software grow, many organizations expect us to implement the best strategies to ensure that we are checking and maintaining the compliance of our staff – including OFAC compliance.
As your organization evolves, your HR personnel will likely be held to this expectation as well.
Why Do You Need Intelligent OFAC Search?
As your organization's staff expands, manually checking – and then periodically ensuring – the OFAC compliance status of a rapidly growing number of employees can become an impossibly time-consuming task. Entering the employee data of – say, for example – over 200 staff members results in over 200 manual entries into one website, with the additional need of saving each search.
What a tedious, error-prone, and high-friction process!
Streamline Compliance With CobbleStone Software OFAC Integration
Thankfully, CobbleStone Software's OFAC search automation can save you hours! No longer do you need to spend precious time manually entering countless employee records for OFAC compliance search.
You can leverage CobbleStone Software's leading source-to-contract management software suite – Contract Insight® – which can be seamlessly integrated with OFAC's national sanctions lists, to run an initial automated OFAC search when an employee record is entered into Contract Insight. From there, recurring OFAC searches can be configured to occur in an automated fashion as well.
With Contract Insight's intelligent data aggregation service for OFAC search, you can:
configure which available areas within your contract management software system you want to run against the OFAC compliance database (including new and established employee records).
define whether or not you prefer to include checks for Also Known As (AKA) names that search for possible aliases or alternative names for employees within OFAC's lists.
decide what is to be flagged as a "match" between employee data and OFAC data based on a chosen matching percentage (for example, a match is set as a data similarity percentage of 70 percent or more).
With recurring OFAC searches and a highly configurable OFAC compliance process, your organization can stay aware of national compliance status with consistent compliance audits!
Furthermore, a link on employee record pages presents your organization's Contract Insight users with a visually engaging graph that shows the percentage of matched data between Contract Insight data and the OFAC data. Clicking on this link displays a more detailed view of matching details.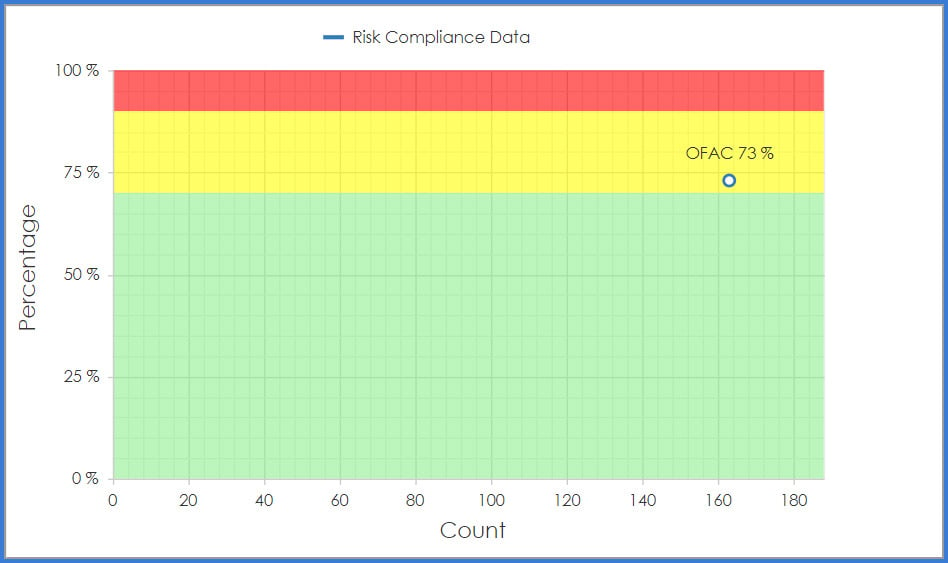 If hard copies are needed, OFAC compliance reports can be quickly and easily downloaded in spreadsheet format.
Get Started With CobbleStone's Seamless OFAC Search Integration Today!
When I started managing OFAC compliance over a year ago, it would take me almost a day - often longer – to oversee important national compliance information. CobbleStone Software's seamless OFAC integration reduces that time to under an hour per month. This tool is a life saver for HR personnel!
The greatest way to prevent OFAC compliance issues, heightened risk, and a compromised organizational reputation is with the aid of a unified, comprehensive system for identifying and evading a business' association with OFAC-sanctioned organizations and entities. CobbleStone has you covered with a highly configurable and user-friendly OFAC search procedure that offers scheduled OFAC compliance checks, easy process configuration, and detailed OFAC compliance reports.
Leverage Contract Insight OFAC integration for improved visibility of customer, vendor, partner, and employee compliance data and risk analysis! Book your free demo of CobbleStone Software today!
Please note that Contract Insight's OFAC integration is an optional add-on module licensed by CobbleStone. Please contact your CobbleStone Account Representative for a demo and pricing.
To stay up to date on best practices, industry news, and CobbleStone Software updates, be sure to subscribe to our blog and YouTube Channel.
Are you looking to evaluate leading contract management software solutions for the future of contract management? Read our blog – 6 Critical Contract Management Tools for 2021 – to discover the best contemporary tools for future-minded, automated, low-friction, and user-friendly contract management.