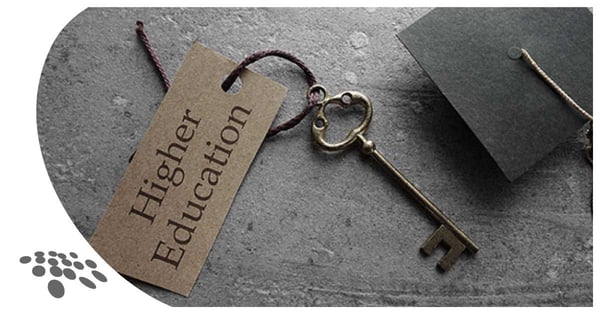 Colleges, universities, and other education institutions draft, negotiate, and approve a myriad of contracts with vendors, partners, suppliers, and employees every year. Actively managing contracting processes and maintaining formal relationships can be difficult and time-consuming. This holds especially true for the many universities that don't have a system in place for the contract management process.
Businesses and professionals of all industries have utilized contract management software to help:
store and manage contracts.

add order.

increase operational efficiency.
The cloud-based program helps store, organize, and maintain contracts and agreements between all parties.
Here are a few key benefits of adopting a contract software system.
Cut Down on Time Spent Authoring Contracts
Contract management systems are interactive and equipped with multiple tools to assist university contract professionals in the contract creation process.
Authorized users can choose from different templates suitable for the type of contract, and easily draft, review, and finalize documents. Procurement teams can establish base templates with an approved clause library to leverage for the initial authoring and fallback terms during negotiation. The system allows users to securely share content and collaborate online with partners and teams.
Electronically signing contracts eliminates time faxing and printing hard copies.
These tools help streamline the contract creation process so higher education procurement teams can focus their time on other important business matters.
Save Office Space
How do you feel when you walk into your office in the morning? Do you feel crowded and surrounded by multiple filing cabinets?
What do your team's shared drives look like? Are they overwhelming and unorganized? Can you easily navigate another department's electronic filing directories to access their contracts?
With an advanced contract repository, contracts are stored on the cloud with easy searching and access options. This frees up space in your work area and you don't have to spend extra time physically or electronically storing contracts. You can print or download them as needed.
Access Contracts at Any Time
Contracts are available whenever and wherever you need them. Leading contract software platforms allow users to access contracts from their computer, laptop, tablet, or mobile phone. As university buyers are tasked with more responsibilities, the ability to manage contracts in the office or on the go is a must.
Avoid Missing Deadlines
University procurement & legal teams can choose to receive email alert notifications as dates draw closer with lead time to take necessary action. Alerts can be sent when contracts:
are ready for signatures.

contain payments due.

are up for renewal.

are about to expire.

have other key dates approaching.
These alerts virtually ensure vendors and internal teams comply with their expectations. Advanced contract management solutions support proactive contract management with college-specific best practices and procedures.
Allow Visibility with Better Security
Can other departments take advantage of a current supplier contract? Do they know that your team has already established a contractor relationship and negotiated related terms?
Education contract management software solutions allow for university-wide contract visibility. As such, other business groups can leverage supplier relationships and take advantage of volume-based discounts. Say goodbye to wasted time for unnecessary negotiations.
Contract visibility does not mean all university employees have access to all contracts. Admin users are able to easily establish user permissions to define which individual users or user groups have access to which contracts.
Stretch Your Budget
Colleges and universities seem to face budget cuts on an annual basis. Contract software systems help schools save in many areas:
Eliminate file storage and destruction fees.

Stop wasting time and money by printing multiple copies of the same contract.

Reduce time spent finding agreements.

Eradicate late payment fees with email alerts and dashboard reminders to increase productivity.

Take advantage of current vendor agreements and volume markdowns.

Promote agreements with cooperative language to other departments.

Monitor vendor compliance and KPIs.

Trust a system that reduces risk with risk assessment and probability mapping and reminders.

Reduce overhead costs related to contracts and reallocate to other important needs.
About CobbleStone Contract Insight®
Contract lifecycle management (CLM) software has been helping colleges and universities for years to:
save time.

ensure regulatory compliance.

promote contracting best practices.
CobbleStone Contract Insight has been selected by leading institutes of higher education due to the user-friendliness and flexibility of CobbleStone® Contract Management Software.
CobbleStone's acclaimed contract management software suite can help teams create and manage accurate and compliant contracts in record time. CobbleStone Contract Insight is highly configurable for your business needs. It is built to support your team with low friction and robust CLM features.
Quadrant Knowledge Solutions recognizes CobbleStone as a CLM Leader in the Spark MatrixTM Report - and it's clear to see why!
Are you ready to master contract management? CobbleStone Software can support your digital transformation initiatives. Book your free demo today to learn more about CobbleStone.
This blog was updated on February 13, 2023. It was originally published in October 2017.