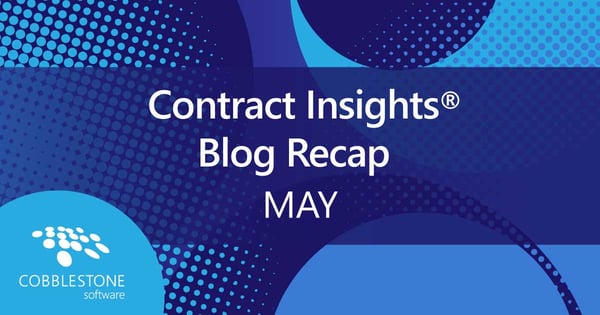 Did you miss any of our blog posts from May? Don't worry; we have outlined each of them for you. Stay up-to-date with industry topics, real-world case studies, and contract management software and procurement best practices in June by reading the latest CobbleStone® content.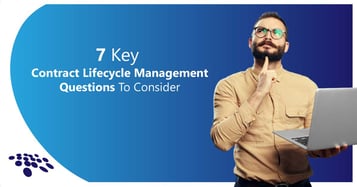 Managing contracts can be challenging - especially when primarily relying on outdated tools such as spreadsheets, emails, and shared drives. Without accountability, visibility, a clearly defined process, and actionable insights within a contract management software platform, you can find yourself confronting contract management bottlenecks. Read on to discover seven key questions to consider when implementing contract lifecycle management, including key features to look for when leveraging a CLM software platform.

Energy sector companies need to work with many contracts, bids, vendors, suppliers, and contractors to maintain operations and increase revenue. With a decentralized approach involving contracts, organizations in the energy sector can quickly find themselves "unplugged" and "out of battery" with decreased revenue, increased risk, and missed opportunities. Read on to learn how energy contract management software can supercharge energy industry contract and procurement operations to keep organizations "on the grid" of digital transformation.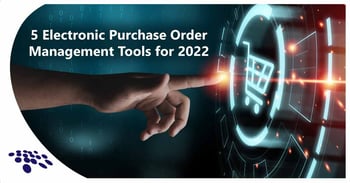 Purchase orders play a vital role in ensuring you have the goods and services necessary to operate and expand your business. With robust purchase order management software, you can lower administrative costs, boost accountability, enhance communication and asset management, and assist your organization in achieving successful operations - all while enjoying seamlessly integrated contract lifecycle management. Read on to learn five key electronic purchase order software tools within contract management software.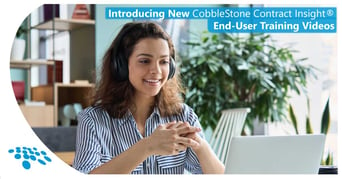 Onboarding and training your next generation of employees can prove time-consuming and somewhat stressful for most organizations. Turnover in your legal team, compliance, and other key roles can create friction that affects your bottom line. Fortunately, CobbleStone Software is dedicated to protecting your source-to-contract management workflows from process bottlenecks by creating a smooth learning experience for your new contract management software users.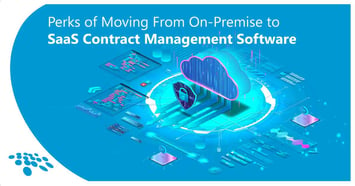 There are times when on-premise (deployed) contract management solutions are applicable. However, on-premise solutions can leave organizations exposed to contract data loss, contract management software user errors, and the complication of contract lifecycle management process centralization. Conversely, cloud-based contract management software can streamline, unify, and automate legal operations. To that end, here are some perks of switching from an on-premise to a SaaS contract management software solution.

Managing your CRM separately from your CLM can cause sales contract management bottlenecks. Fortunately, leading contract software can help you achieve sales contract management success by seamlessly connecting CLM and CRM. Read on to learn how connecting your CLM and CRM can help expedite your sales contract process by sharing relevant and timely information between sales and contract management teams efficiently – helping close sales deals quickly and track post-signature responsibilities effectively until renewal.
It remains true that general counsel and paralegals continue to encounter growing contract complexity and volume. An ineffectual legal contract management process makes obstacles for legal departments tough to overcome. Here's how to leverage seven legal contract management software tools for a streamlined legal contract lifecycle, reduced risk, and minimal contract lifecycle bottlenecks and delays.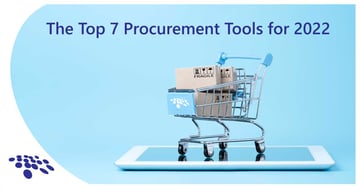 As 2022 nears its midway point, procurement teams should maximize their goals. An ineffective procurement strategy can lead to increased risk, dark purchasing, data inaccuracies, supplier issues, and a longer purchasing cycle. So stop wasting time, opportunities, and resources with an inefficient and ununified procurement process. Discover how you can leverage 7 procurement tools within an eProcurement platform that also contains contract management software tools for procurement process-flow success in 2022 and beyond.
What is e sourcing? Why is it important? What can I do to get started with a suitable eSourcing process? Read on to define "eSourcing," discover the troubles of manual sourcing processes, and learn how to optimize your eSourcing process in the age of digital transformation with a centralized and user-friendly integrated eSourcing software and contract management software platform.
Organizations may be hesitant to move from on-premise to software-as-a-service (SaaS) contract management solutions due to misguided presumptions. Such "myths" can be misleading and discouraging to potential software users, leaving them exposed to contract data loss, contract management software user errors, and the complication of contract lifecycle management process centralization. Conversely, cloud-based contract management software can streamline, unify, and automate legal operations. To that end, let's set the record straight and debunk five prevailing myths about SaaS contract management.
Now that you are caught up with our May articles, be sure to keep an eye out for our June content. Never miss a blog post again, and let us notify you when new articles are published by subscribing to our blog! No time to read? Then check out CobbleStone's YouTube channel for exciting video content. Be sure to like and subscribe!
CobbleStone's user-friendly, robust, and scalable solution seamlessly integrates with mission-critical applications, including MS Word and MS Outlook, for unified and seamless contract management.
Discover why thousands of contract management professionals trust CobbleStone Software for their contract management, sourcing, and procurement needs. Book a free demo with a CobbleStone Contract Insight expert to learn more about CobbleStone's acclaimed contract management, eProcurement, and eSourcing software!