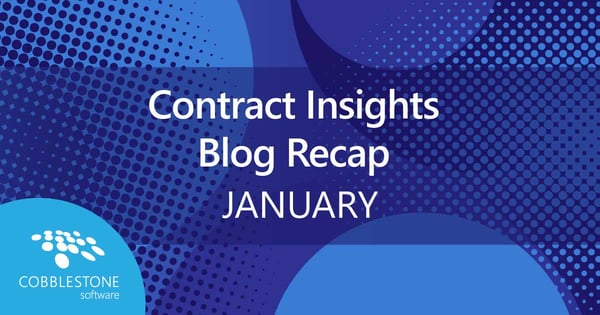 Did you miss any of our blog posts from January? Don't worry; we have outlined each of them for you. Stay up-to-date with industry topics, real-world case studies, and contract management and procurement best practices in February by reading the latest CobbleStone® content.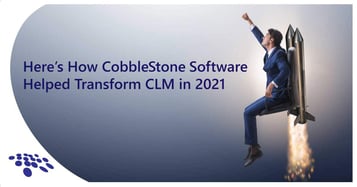 CobbleStone Software is proud to share that we have helped transform contract lifecycle management processes in 2021 in numerous ways – and we have experienced record-breaking growth this past year. From expanding our client base and partner network to bringing leading contract management software innovations and more, here are some noteworthy CobbleStone® achievements from 2021.

Contract visibility during contract management can be hard to maintain. Without the right tools for successful contract oversight, your organization can lose sight of contracts. Contracts can be difficult to access and yield meaningful insights from with tedious and error-prone searching methods. Key dates and milestones can be missed - causing contract lifecycle bottlenecks, missed obligations, and compliance issues. Luckily, it doesn't need to be this way. Read on to discover four contract visibility tools with user-friendly contract management software.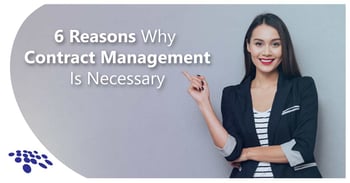 Contract management is a process that has been embraced by contract professionals of numerous industries worldwide. But why do organizations need contract management? Read on to discover six reasons why contract management is necessary - and how you can positively transform contract management with user-friendly contract management software.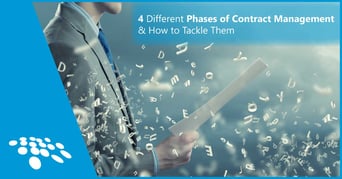 Contract management is a multi-faceted process. Without oversight over each stage in the life of a contract, your organization can suffer from process bottlenecks, missed contract obligations and tasks, wasted time, lawsuits, decreased revenue, and missed opportunities - to name a few. Fortunately, you can increase your ROI by better understanding approaching contract management. Here are the four phases of contract management and how to tackle them with contract management software.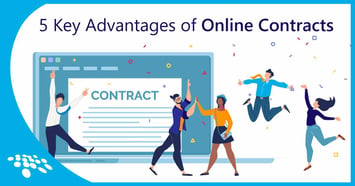 Managing contracts can be challenging for legal, procurement, and contract management professionals - especially when primarily relying on outdated tools such as spreadsheets, emails, and shared drives. Without leveraging the advantages of online contracts within a leading contract lifecycle management software platform, you can find yourself running into contract management setbacks. Fortunately, leading contract management software can help streamline your online contract management process flow. Read on to discover five key advantages of online contracts.

Contract compliance management can be challenging when leveraging primarily manual methods, such as spreadsheet management – especially when tracking multiple contracts with varying compliance standards. Fortunately, contract lifecycle management (CLM) software tools can help remedy contract compliance management challenges. Read on to discover how you can solve three contract compliance management challenges with leading contract management software.
Redlining a contract document can prove to be an arduous facet of contract negotiations. Collaborating with stakeholders to redline contract documents with outdated methods such as back and forth sharing of MS Word documents, sporadic emails, and disorganized shared drives can cause contract negotiation bottlenecks. But there is a better way. Start leveraging leading contract management software and enjoy online contract redlining for enhanced contract negotiations.
Oh no! It happened: contract lifecycle process failure. Something went wrong during contract lifecycle management - resulting in contract failure. But fear not; as a contract management professional, you are a worthy investigator. It is time to put on your detective hat, grab a notepad, and piece together the clues as to why your contract lifecycle process failed. You can also inspect how this tragedy could have been avoided with contract management software. Let the investigation begin!
As a contract management professional, you must be able to cook up a deliciously low-friction contract negotiations process. However, without a centralized and organized system for contract negotiations, you can end up burning the meal for all contract lifecycle management stakeholders at the table. But fear not: leading contract management software can be the secret ingredient to a savory, delectable contract negotiations process. Read on to learn how.
Organizations utilizing manual sourcing methods can face a time-consuming challenge in sourcing cost-effective and quality items or services. Without the proper tools, sourcing professionals could fail to determine formal bids, RFPs, budget allowances, stock levels, current contracts, and contingencies in purchase order releases. Fortunately, you can utilize the following seven essential eSourcing software tools for seamless source-to-contract management success.
Now that you are caught up with our January articles, be sure to keep an eye out for our February content. Never miss a blog post again, and let us notify you when new articles are published by subscribing to our blog! No time to read? Then check out CobbleStone's YouTube channel for exciting video content. Be sure to like and subscribe!
CobbleStone's user-friendly, robust, and scalable solution seamlessly integrates with mission-critical applications, including MS Word and MS Outlook, for unified and seamless contract management. It's no wonder why Forrester names CobbleStone a Leader in CLM software!
Discover why thousands of contract management professionals trust CobbleStone Software for their contract management, sourcing, and procurement needs. Book a free demo with a CobbleStone Contract Insight expert to learn more about CobbleStone's acclaimed contract management, eProcurement, and eSourcing software!