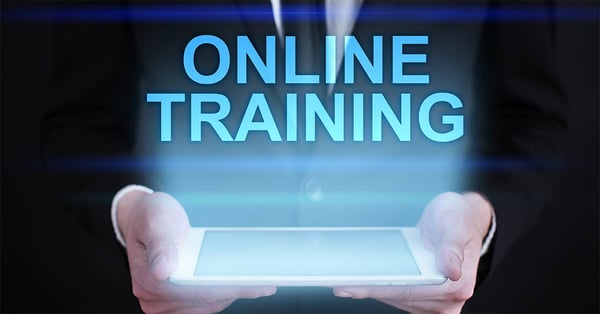 CobbleStone is committed to providing training opportunities for Contract Insight® Users so they can take advantage of the leading software functionality. Over the last few years, CobbleStone's training sessions have expanded from customer-specific and user conferences to the group training contract management and eProcurement roadshow in select U.S. cities to the newest offering – Contract Insight Online Group Training. CobbleStone makes learning easier than ever in 2020, so users can get the most out Contract Insight.
Online Group Training is available for Contract Insight beginners to advanced users. Classes start in early February and are scheduled through December 2020. Online classes currently consist of 10 core focus areas with recurring sessions. Online training offers many benefits, including time and money saved from traveling, easy class access from most devices, and flexible learning opportunities to fit busy schedules.
Free Contract Insight Online Group Training
Online Group Training is led by CobbleStone Software experts. Attendees can expect to learn how to leverage Contract Insight updates and new features, discover contract management software best practices, increase productivity and efficiency, reduce the need for technical and administrative support, and discover new ways to get the most ROI out of their contract management system.
"We introduced the complimentary online training sessions so Contract Insight Users can maintain a body of knowledge on the system. We recognize that not everyone uses CobbleStone daily, and we want all users to feel comfortable and get the most out of the platform." – Nash DeVita, CobbleStone Training Manager
New users and long-term Contract Insight users can benefit from free online courses, including:
Introduction to Employee & User Permissions
Counterparties Record Management
Contract Record Management
Bids & eSourcing Management
Ad Hoc Reporting & Dashboards
Workflow Configuration & Task Approvals
Purchase Order Record Management
Field Management
Risk Management Introduction
Contract Artificial Intelligence Introduction
Current CobbleStone Software Users are encouraged to register for free online group training to save their spot as limited space is available.
*Online group training sessions are for authorized Contract Insight users and are subject to change or cancellation without notice.
Additional Contract Insight Training – Coming Soon
In addition to free online group training, CobbleStone Software will bring the contract management and eProcurement group training events back on the road in 2020, with the first session being held in Washington, D.C. at the end of February 2020.
To stay up-to-date and get alerts for when the group training roadshow will be in a city near you, subscribe to CobbleStone's blog.
CobbleStone will also host it's User Conference in Austin, Texas in October 2020. Hot topics will be discussed, such as intelligent workflows and approvals, searching and reporting, managing risk, smarter contracts, bulk data importing, signing, AI and machine learning, contract authoring with templates and clauses, and more.
Be sure to subscribe to CobbleStone's blog to get alerts about when the User Conference registration opens.
Let 2020 be your year to master contract management and do more with Contract Insight. Don't miss your opportunity to learn, grow, and advance! See you soon!
If you have immediate questions about CobbleStone's training sessions, please contact training@cobblestonesoftware.com.