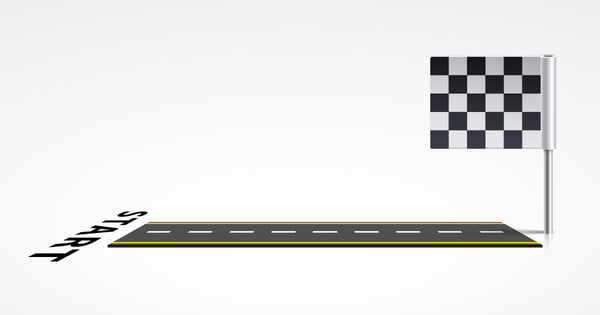 A disjointed procurement management process can lead to procurement workflow bottlenecks. The manual management of contracts, vendors, purchase orders, and bids can prove challenging and ineffective. Processes that involve paying per solicitation can grow expensive. Don't waste time, resources, and opportunities with a decentralized and inefficient procurement process. Leverage leading eProcurement software for procurement management success "from cradle to grave."
Request Wizard & Procurement Workflow
The life of the procurement workflow starts with requests. Trusted procurement software offers a diverse pool of request options. Procurement teams can fill out a standard request form. The form can then trigger a review process that determines if the request will necessitate a bid process or if, instead, an existing contract can be leveraged. Reliable source-to-contract management software solutions also offer an intelligent request wizard. This innovative tool helps users to quickly answer a series of dynamic questions that enable them to decide on the type of RFx to be generated, as well as if they can utilize an existing contract.
Organizations then draft a request record. The record can be edited and reviewed throughout the completion of designated workflow tasks. Next, the user assigned to review budgets is notified and performs the budget review. After that, additional bid requirements are gathered. Finally, organizations can prepare to formalize bids.
Templated Request Generation & Online Bid Advertisement
Leading-edge procurement management software can help organizations generate timely, accurate, formal, and comprehensive request documents. With the ability to merge record request data with clauses and templates within an organization's pre-approved library, procurement teams can oversee versions and manage templates for rapid document generation and, subsequently, convenient exportation as standard file formats.
After a proposal document is formalized, bids can be advertised publicly or by invite-only – directly from their procurement and contract management software system. Seamless integration between contract management software and a bid listing service fosters healthy competition between vendors. Consequently, buying organizations can attain greater value from contract awards, and vendors can easily be connected with relevant buying organizations.
The ability to change clauses with the help of a pre-approved clause library and simple bid advertisement can expedite request creation and vendor selection.
Convenient Q&A Portal for Potential Vendors
After an organization has written a request and advertised their bid, prospective vendors can ask pertinent questions. Useful question and answer tools provided by a trusted procurement platform can aid organizations in remaining on the same wavelength as vendor prospects.
Due dates for questions and answers can be established so that vendors are only allowed to submit questions within the time frame that fits the needs of the buying organization advertising the bid. When that pre-decided date has passed, the system will no longer accept vendor responses.
Additionally, users can receive alerts when a question is posted, along with warnings when the due dates for questions and answers are near. Organizations are also afforded options for how they respond to bidders. Questions can be responded to one-by-one or via a spreadsheet that is made publicly available for vendors.
Easy Vendor Rating & Scoring
Vendor response ratings and scorecards with reputable eProcurement software platforms can keep organizations confident that they are awarding the vendor prospect that is most aligned with their needs. Bid rating weight control permits organizations to consider specific criteria more strongly for vendor responses over other criteria when scoring bids. Accessible bid tabulation reports can be used to incorporate pricing and scoring line items for a rapid overview of bids.
Simplified Vendor Awards
Cutting-edge source-to-contract management software suites offer line item auctioning tools, which aid organizations in enlisting specific bidding for individual items. The functionality can be quite helpful for bid processes that let organizations award various vendors for different facets of a bid.
Bids can be parsed out, which means that organizations can emphasize certain items, provide a space for vendors to choose items and offer their expected price, and have specifications brought back to their system for respondent comparison.
Once the above is completed, organizations can award a vendor!
When a vendor is awarded, an email can be sent to that chosen vendor via the sourcing record page – letting the vendor know that they've been selected. The use of a pre-approved email template can further hasten this vendor award notification process. Furthermore, organizations can use the functionality to send emails to unawarded vendors, informing them that another vendor has been awarded while thanking them for their interest and participation in the process.
Rapid Contract Creation
After the award and award notification processes are completed, organizations can undertake the contract lifecycle. They can create a new record within the eProcurement software system – or the sourcing record can be synced with an already-existing contract record – easily via the sourcing record that the organization has been handling throughout the process.
For new contract record creation, contract management AI permits organizations to import contracts to their software system. They can leverage easy-to-use data extraction features that intelligently categorize and map data, so that manual data entry is no longer required. As such, the importation of contract key dates, data, and clauses is accelerated – equipping organizations with the visibility to compare, search, report, and categorize contracts, risk, and risk exposure.
Once a contract is linked or created, organizations can follow their typical contract lifecycle management procedures.
A Centralized Solution for Procurement Challenges
The unified and holistic tools mentioned above can help organizations solve widespread procurement challenges, such as:
Routine task management, vendor administration, contract negotiation, and vendor performance analysis.
Spend analysis, including vendor invoicing, budgets, contract amounts, purchase control, payment processing, and fiscal year spend tracking and management.
Restructuring operations involving automated contract workflow, vendor and supplier relationship management enhancements, and improved overall procurement analytics.
Meeting (and exceeding) expectations relating to vendor value improvement, supplier obligation fulfillment, contract benefits realization, timely and data-driven contract management decisions, and proper contract workflow escalation for matters such as disagreements, disputes, and errors.
Enjoy Holistic, Beginning-to-End Procurement!
Now that you are in the know of how to successfully utilize a leading procurement solution that covers your contract management needs from start to finish, it's time to implement the aid of a comprehensive source-to-contract management solution. The solution for your needs is CobbleStone Software's Contract Insight®.
CobbleStone's widely-acclaimed, web-based, secure, and centralized contract management, eProcurement, eSourcing, and purchasing software has been hailed as a pioneering platform by a vast array of organizations within the public and private sectors over the past 20+ years.
Learn more about Contract Insight with a free demo today!