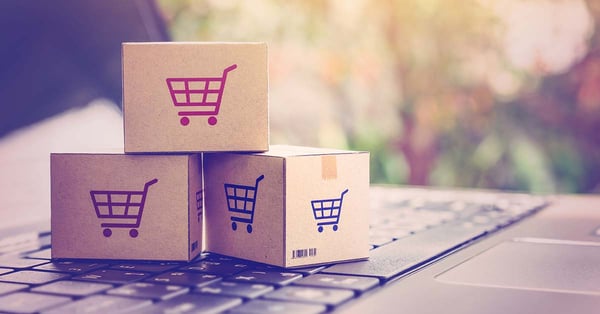 Purchasing teams can find it challenging to maintain clear communication and manage purchase orders using primarily disparate and manual processes – such as paper-based filing systems, phone calls, emails, and spreadsheets. Without a streamlined electronic process with end-to-end purchase order management oversight, purchasing strategies can be challenged by unnecessary workflow bottlenecks that can undermine productivity and frustrate purchasing teams. Thankfully, leading purchase order management software can streamline the purchasing process, expedite and improve purchase order workflow, and offer full asset lifecycle management with holistic oversight.
Executive Summary
From communicating with vendors to ensuring contractual compliance after placing a purchase order, purchasing and procurement professionals carry a tremendous responsibility within their department and their organization. Without a streamlined and centralized electronic purchase order management software system, organizations can encounter unnecessary purchase order management bottlenecks that can decrease their bottom line, foment miscommunication, and increase error-filled purchase orders. The following lays a blueprint for key purchase order management tools and best practices integrated with a leading purchase order management software that can empower purchasers to streamline purchase requests, attain optimal asset oversight, track assets effectively, optimize fulfillment, electronically integrate their contract processes, and more.
Purchase Order Requests
Purchase order requests can be delayed by phone hold times, email response times, and other manual process inefficiencies. Purchase order managers cannot waste time and resources with such delays, especially with the need to replenish assets under tight deadlines.
Fortunately, purchase order management teams can leverage purchase order software to streamline purchase order creations and requests from pre-approved templates, utilize the automated tracking of order amounts against contract budgets, reduce data entry, and consolidate purchase orders. Purchase management software enables interaction with third-party vendors through a vendor collaboration portal that centralizes RFPs, RFQs, RFIs, bid advertisements, bid awards, configurable vendor response ratings and scorecards, bid communications with the ability to attach virtually unlimited documents, email integration, and more.
Asset Transparency for Purchase Orders
Pulling asset data from various platforms, including paper-based files and spreadsheets, can significantly delay the purchase order. Without centralizing order details, pertinent asset information can be overlooked and anticipated purchase orders can be delayed.
A centralized purchase order management dashboard, meanwhile, can provide a holistic view of orders and their location. Moreover, it can enable easy viewing of request details including requestors, statuses, vendors, and line items. Purchase order management software can also provide risk visualization by rating vendors against compliance standards of the Office of Foreign Asset Control's (OFAC) national sanctions list. As a result, organizations achieve greater risk transparency.
Asset Tracking for Purchase Orders
Tracking asset levels can be challenging when relying on antiquated processes that incur the risk of human error - such as spreadsheet data entry and non-trackable communications. Purchasing professionals cannot run the risk of ordering surpluses, which unnecessarily consume valuable space, or mistakenly not ordering assets in need of replenishment.
Luckily, an electronic purchase order management software suite can track assets received, dates, quantities, shrinkage, and locations. Procurement teams can more efficiently track assets within their organization and virtually eliminate purchase order miscommunication with unparalleled asset oversight - while confidently manage their inventory and significantly reduce unnecessary purchases.
Purchase Order Fulfillment Management
Fulfilling orders can be challenging with limited visibility. If purchasers are not careful, they can place surplus orders – causing surplus assets to fill unwarranted yet valuable space. Purchase order managers hold an immense responsibility to fulfill orders, that are both cost-effective and space-conscious, and successfully facilitate optimal fulfillment oversight within their teams to avoid purchase order errors.
Thankfully, a centralized purchase order management software with assigned user permissions allows for paramount visibility for all necessary fulfillment team-members. Purchasing professionals can receive one-line-items completely or partial orders. Moreover, a centralized purchase order software can enable users to view assets on PO, last PO creation dates, and quantities received - making it so that purchase orders are received expeditiously. Purchasing teams can swiftly receive purchase orders with tracked names and times.
Purchase Order Approval Routing
When needing purchase order approvals within and outside of a purchasing team, emails and other manual methods can create miscommunication and confusion. Additionally, team members can be frustrated by being needlessly involved in approval processes outside of their permissions.
Fortunately, purchase order management software can segment purchase order approvers based on rules-based permissions. For instance, if a purchase order is more than $30,000, final approval may be routed to the vice president, and if a purchase is less than $30,000, final approval may be routed to the department director.
Additionally, leading-edge purchase order solutions allow for streamlined purchasing and fulfillment by integrating with frequented third-party websites through advanced vendor punchout software functionality. For instance, if an office manager regularly purchases office supplies from a third-party website, they can be pre-approved to quickly order assets - which can be recorded within the purchase order software database. In such instances, the receipt of a purchase can be attached to the purchase order record, and items can be cataloged with necessary details for future order consistency.
Purchase Orders and Contract Integration
When coordinating the contractual elements separately from the initial purchase order request with manual methods, such as sending scanned documents via email and mailing paper-based documents with wet signatures, purchase order professionals can be frustrated with order delays and vendor miscommunication.
Thankfully, purchase management software can help solve these issues by allowing contract creation directly from the purchase order request, which can centralize and streamline the contractual process. Centralized purchase order management software can streamline the contract processes by enabling the submission of a contract request, reviewing approvals, collaborating, negotiating, signing with eSignatures, and maintaining compliance until their contract is ready for renewal – all in one centralized dashboard.
With contractual integration, purchasing teams can virtually ensure that their vendors and assets comply with their budget and pre-approved expectations until their purchase order contract is up for renewal - in which case the software can notify them and reporting can be used to identify areas of contractual performance improvement to maximize ROI.

Powerful Purchasing with Contract Insight®
Streamline the purchasing process with a leading end-to-end purchase order management software platform. Powerful purchasing with holistic purchasing and contract lifecycle management oversight begins with CobbleStone Software's Contract Insight. Watch the video below to learn more about Contract Insight.
CobbleStone's trusted, award-winning, fully integrated purchase order management software streamlines the purchasing process with optimal governance, reduced friction, and high flexibility from purchase requisition to post-award contract management. CobbleStone Software has been a forerunner in purchase order and contract management software since 1995. CobbleStone's user-friendly, robust, and scalable solution seamlessly integrates with mission-critical applications for unified and seamless purchase order management, asset sourcing, vendor management, supply chain contract management, and more.
Discover why thousands of purchase order managers and contract managers trust CobbleStone Software with their purchasing needs. To learn more about CobbleStone's unparalleled purchase order management software, book a free demo with a Contract Insight expert today!
To stay up to date on best practices, industry news, and CobbleStone Software updates, be sure to subscribe to our blog and YouTube Channel.