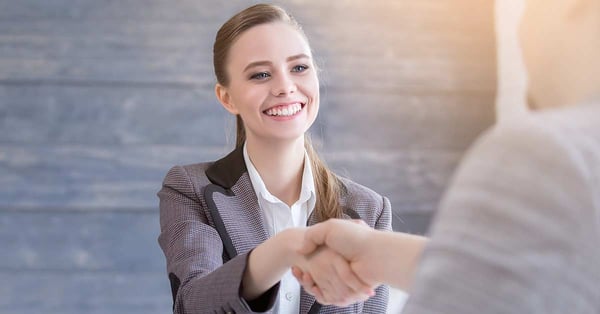 The benefits of leveraging CobbleStone Software for end-to-end contract management success do not dissipate once a user has become familiar with the software. On the contrary, Contract Insight® administrators can continue to enlist CobbleStone for help with career advancement and organizational growth thanks to a variety of supplemental tools that are readily available for continued development in the industry! In this blog, we detail these six tools.
#1 Contract Insight Tutorial Blog Series
The purpose of this blog series is to guide Contract Insight users in easily navigating CobbleStone's award-winning source-to-contract suite, with tips on how to use the software's many valuable features. Furthermore, those who are still actively seeking scalable contract management solutions can learn how the software operates to make sure they select the best option for their contract management, procurement, and eSourcing needs.
Recent blogs from the "Contract Insight Tutorial Series" include:
This blog series adds to the wealth of valuable content CobbleStone provides to contract management and procurement professionals with the Contract Insights blog. Users are encouraged to subscribe to the blog today to stay up-to-date with the features they can leverage to succeed.
#2 Contract Insight New Release Articles
New releases of Contract Insight are accompanied by a corresponding article. These articles detail new features and updates in a digestible and easy-to-understand manner to assist active and potential users in understanding what the system has to offer.
With each new Contract Insight version release, CobbleStone continues its innovation in the contract management industry. By providing their users with a fully-integrated contract lifecycle and e-procurement platform, CobbleStone continuously supports and enhances users' contract, purchasing, obligation, and vendor management needs.
With Contract Insight new release articles, readers are equipped with up-to-date administrative advancement tools so that they can continue to leverage the advanced features CobbleStone delivers for successful contract management and eProcurement. Read about our newest release today!
#3 Orientation Videos
CobbleStone Software's Contract Insight orientation and training videos allow users to engage in a visually-appealing and user-friendly video experience. Both the CobbleStone Wiki Page and the company's official YouTube channel provide supplemental videos to help with:
general software navigation.
system setup.
application configuration.
field management.
contract and document management.
permissions and licensing.
searching and reporting.
and more!
Visualize your Contract Insight experience with videos complete with software demonstrations and the guidance of CobbleStone Software experts!
#4 AI-Powered Contract Management
Users of CobbleStone's Contract Insight can transform their contracts with VISDOM® AI's features (such as intelligent data extraction and entry, data sensitivity analysis, risk assessment mapping, statistical data analysis, and real-time recommendations). CobbleStone's Contract AI can be leveraged to automate tasks that were previously manual and tedious. Consequently, VISDOM streamlines roles that were previously reserved for data entry and analysis into more strategy-based ones.
CobbleStone's artificial intelligence and machine learning integration enables users to convert static contract documents into dynamic assets that improve opportunity identification and risk mitigation. See how easy contract creation is in Contract Insight with our Drag and drop record initiation.
#5 CobbleStone Software Training
CobbleStone proffers full on-site and online training options, depending on an organization's needs. Each training session provides an instructor-directed training class, a full agenda, and a user manual. Eligible training session attendees receive a certificate of completion.
These formal training courses are optional and are not needed to use Contract Insight. However, to increase contract management ROI, CobbleStone recommends training for formal system education. CobbleStone also offers extensive online help, support, and optional group training events.
#6 CobbleStone Software Conferences
CobbleStone clients are welcome to enjoy software and industry-focused conferences that offer:
demo sessions.
small group Q&As.
expert guest speakers.
engagement with CobbleStone representatives.
and much more!
Clients can collaborate with other Contract Insight users and CobbleStone representatives to exchange ideas for optimizing how they operate their system. These regularly-scheduled events provide information-packed experiences that can equip clients with valuable information that they may use to improve their organization's contract management, procurement, and sourcing strategies.
Be sure to attend CobbleStone's 2020 User Conference in Austin, TX.
Contract Insight: Enhanced for Your Success
CobbleStone is confident that the resources mentioned above will help Contract Insight administrators continue to meet their organization's source-to-contract needs and improve the value of their organization's contracts.
If you are still deciding on your organization's ideal contract management solution, CobbleStone offers comprehensive and targeted demos and trials with software experts to help you choose the right software for your organization's path toward contract management success.
CobbleStone's Contract Management Software, Contract Insight, is relied upon by thousands of contract, legal, risk, and sales professionals worldwide. Request a demo of our award-winning contract management, eSourcing, & procurement platform today!