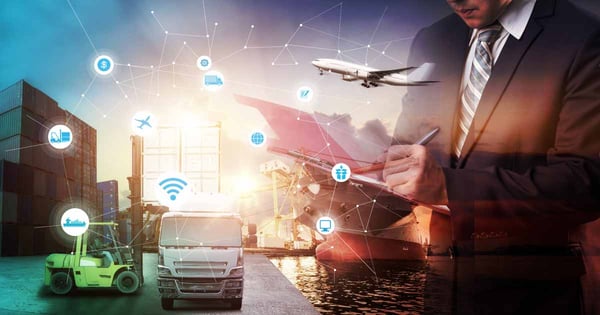 Government supply chain management is a multi-faceted, involved process – including the handling of RFIs, RFPs, and RFQs. Supply chain RFx management responsibilities may include accumulating vendor proposals, collecting quotes to compare vendors and contractors, establishing a database of vendors and contractors, signing off on approvals before selecting them, managing contracts, and much more. Handling these different tasks with separate manual processes can make for a disorganized approach that can potentially lead to lost opportunities, supply chain lifecycle bottlenecks, improper vendor and contractor selection, wasted time, and revenue loss. Luckily, integrated contract management software solutions can help. Here are three ways to improve government supply chain RFPs.
#1 - Establish a Solicitation Management Process
Proper supply chain bid and RFP solicitation management start with an integrated process with an easy-to-use, one-stop resource. Leading source-to-contract management software is that resource.
With bid & solicitation management software, government organizations can create, manage, track, and monitor supply chain bids, requisitions, RFx (including RFP, RFQ, and RFI), and much more. No longer do organizations need to worry about detrimental lifecycle bottlenecks and delays. Intelligent workflow automation can be configured for the management and monitoring of supply chain lifecycles. Users can attach virtually unlimited documents, files, and images relevant to bids in one centralized location for a more consolidated solicitation process.
#2 - Advertise a Bid & Analyze Vendors
Effective bid advertisement is essential for supply chain RFx management success. Trusted bid management software has organizations covered with online bid advertising that streamlines and enhances the publication and advertisement of bids as well as communication and collaboration between government agencies and potential vendors and contractors. Bids can be advertised publicly or set to be accessible by invite only – greatly reducing manual and paper-led tasks.
Organizations can rate and score vendors and contractors with quantitative and qualitative supplier response ratings and scorecards to ensure that the vendors and contractors that can meet their needs are being evaluated.
#3 - Award a Vendor with Ease!
Leading contract management software with integrated bid management can equip organizations with reverse line item auctioning functionality. This feature is quite beneficial for bid processes that allow organizations to award multiple vendors or contractors for separate components of a bid.
Organizations leveraging advanced bid management software can parse out their bids. This means that they can:
call out specific items.
provide a space for bid respondents to select relevant bid components.
allow bid respondents to enter their expected unit price.
permit bid respondents to send the specifics of the bid back to the organization's contract management software system for comparison to other respondents.
After the steps mentioned above are taken care of, organizations can award a vendor! Once a vendor or contractor is chosen, an email can be sent to the awarded party from the solicitation record page within the organization's system – letting the vendor or contractor know that they have been selected. The award notification process can be streamlined through the organization's use of an approved email template within its system. In the interest of keeping vendors in the know, unsuccessful bid respondents can be emailed and thanked for being part of the process – while being informed that another vendor or contractor has been chosen.
Once a vendor is chosen, organizations are ready to undergo their standard contract process. Leading-edge government contract management software allows organizations to create a new contract - or link to an existing contract - straight from their solicitation record page. Once the record is created or linked, organizations can follow their standard contract lifecycle.
Transform Government Supply Chain RFPs Today!
Now you know how one-stop contract management software with integrated bid management can revolutionize the way your organization manages RFPs. It's time to implement a robust source-to-contract software suite for the betterment of your government organization – and the solution you need is CobbleStone Software's Contract insight®!
Contract Insight is a web-based, secure, award-winning contract management software solution that enhances contract lifecycle management, supply chain contract management, RFx management, government contracting, contract writing, eSourcing, purchase requisition, eProcurement, and more. Since 1995, CobbleStone has been acclaimed and trusted by public organizations as the leader in source-to-contract management solutions.
CobbleStone's celebrated contract management platform is conveniently located on the GSA Schedule 70 and has proven itself as a winning solution for local, city, state, federal, and other government agencies. Learn more about Contract Insight by booking a free demo today!