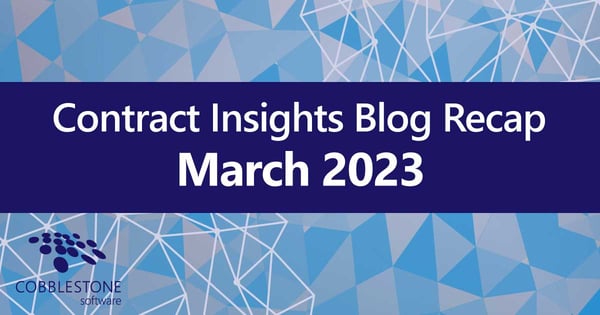 Did you miss any of our blog posts from March? Don't worry; we have outlined each of them for you. Stay up-to-date with industry topics, real-world case studies, and contract management software and procurement best practices in April by reading the latest CobbleStone® content.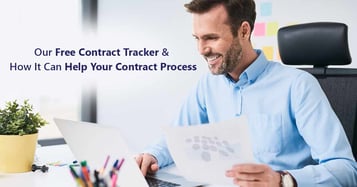 Keeping track of contracts can prove challenging, especially without a centralized system. While contract management software provides a robust solution for contract lifecycle management, a basic contract tracking spreadsheet can help you retain some oversight. Read on to learn how you can leverage CobbleStone Software's free contract tracker to help streamline your contract management procedures.

Conversations about artificial intelligence in a business setting are important. This interest in – and implementation of – AI applies to legal teams and other contract managers as well. Manually managing and reviewing an ever-increasing number of contracts of varying complexity is stressful and inefficient. But it does not have to be.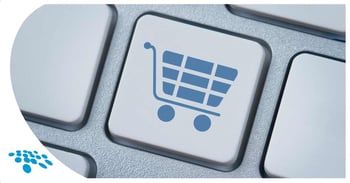 Maintaining efficiency for purchase order processing is key to organizational health. Whether your team is managing indirect procurement processes or is taking real-time action on inventory management and distribution processes – purchase order management process bottlenecks can occur. Thankfully, the proper PO management system can help.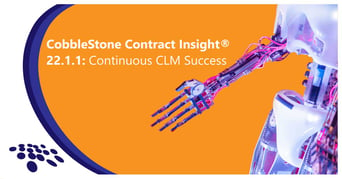 CobbleStone® has released its latest software update - CobbleStone Contract Insight® Enterprise Version 22.1.1. This new release offers refreshing contract management software tools for continuous CLM success! Read on to familiarize yourself with future-minded contract management software features and innovations to bring your legal operations to the next level!
Manually managing contracts can be discouraging and stressful. It can also increase risk, decrease revenue, and drastically stifle efficiency. Thankfully, it doesn't have to be this way. In this blog post, we will cover how contract management systems can solve a myriad of contract process problems. We will also help you easily make a business case for contract management software to decision-makers.

Contracts are legally binding - and thus need to be executed properly. Legal teams should equip themselves with a thorough understanding of the contract lifecycle. Let's explore the eight stages of the contract lifecycle below and how contract management software can help streamline your contracting processes.
The procurement process is a many-feathered bird that leaves a lot of opportunity for success. However – just as your organization can succeed on many fronts – so too can your team face common procurement challenges. Thankfully, you can avoid these procurement pitfalls. Beware of these three procurement situations that can lead your organization down a bumpy road.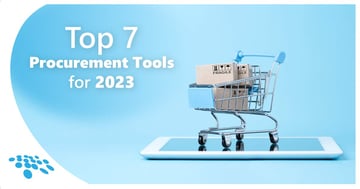 As we begin procurement month in 2023, procurement teams should maximize their goals. An ineffective procurement strategy can lead to increased risk, dark purchasing, data inaccuracies, supplier issues, and a longer purchasing cycle. So stop wasting time, opportunities, and resources with an inefficient and ununified procurement process.
Now that you are caught up with our March articles, be sure to keep an eye out for our April content. Never miss a blog post again, and let us notify you when new articles are published by subscribing to our blog! No time to read? Then check out CobbleStone's YouTube channel for exciting video content. Be sure to like and subscribe!
Discover why thousands of contract management professionals trust CobbleStone Software for their contract management, sourcing, and procurement needs. Book a free demo with a CobbleStone Contract Insight expert to learn more about CobbleStone's acclaimed contract management, eProcurement, and eSourcing software!