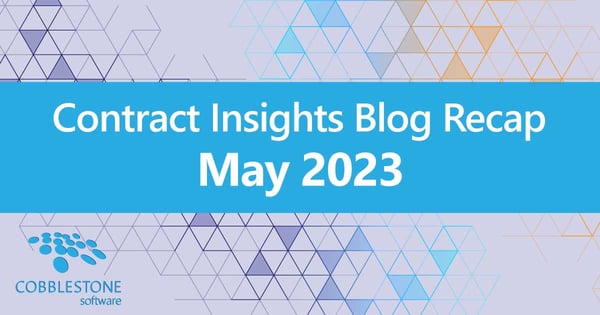 Did you miss any of our blog posts from May? Don't worry; we have outlined each of them for you. Stay up-to-date with industry topics, real-world case studies, and source-to-contract management best practices in June by reading the latest CobbleStone® content.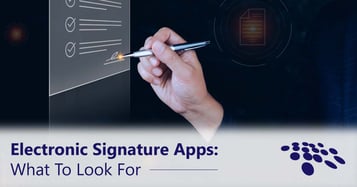 Electronic signature technology has transformed businesses across various sectors - establishing that pen and paper are no longer the zeitgeist of managing contracts and agreements. E-signatures can cut send-to-sign time by up to twenty percent! It's crucial, therefore, to understand the landscape when selecting the right electronic signature platform. Consider this your nautical chart as we explore the features to look for when embarking on your digital voyage with electronic signature apps.

The contract management process has evolved drastically over the years. Managing contracts with obsolete methods is sure to make your organization fall behind. Luckily, you can automate contract lifecycle management with a contract database within contract management software. Let's explore how a contract management database can take your contract management or legal team into the future.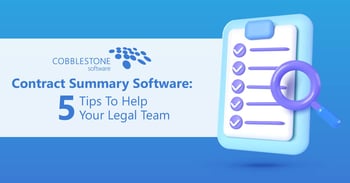 Most people would not put "thrilling" and "contract summary" next to one another, but that is simply because they are not legal experts who know just how fun contracts can be! We're about to explore the groundbreaking utility that will restructure the way you manage contracts in your organization. After all, who doesn't love saving time, reducing contract risk, and improving the efficiency of contract processes? Let's provide you with some benefits of contract summary software and five tips to help your legal team succeed.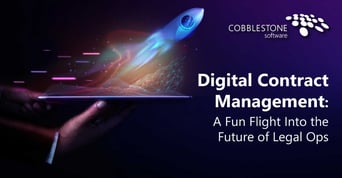 In the grand galaxy of business operations, contracts serve as the gravity that supports the harmonious orbit of organizations, business partners, vendors, employees, and clients – spinning together in a vast cosmos of opportunity. However, managing contracts' essential components in the pre-digital age of contract history was often a Herculean task - filled with countless man-hours, mountains of paperwork, and the potential for harmful human error.
Hello, and welcome to the "Jungle of Business Contracts" - where we tame the wild beasts of contract portfolios, deals, counterparties, and internal processes with the shepherd's crook of legal technology. Today, we are going to embark on an expedition into the dense thicket of contract auditing. By the time we're finished, you'll be navigating this jungle like a panther - agile and confident.

ATTENTION procurement, supply chain, and purchase managers: Your supply chain and sourcing processes play a critical role in ensuring your procurement teams have the proper goods and services necessary to operate and expand your business while fulfilling your client, operational, and contract commitments.
Contract managers are under increased pressure to deliver value with reduced contract risks, decreased contract costs, and improved contract performance. When you regularly measure the success of contracts against contract management KPIs, you can proactively readjust your contract strategy to ensure goal alignment drives critical and positive organizational impact. Read on to learn how contract management software can help maximize three important contract management KPIs for success.
Brave and tame the endless jungle of contract jargon and legalese with NLP-driven contract management! Enjoy a fun and easy way to unleash your business potential for contracts and other legal documents. Strap in and get ready to explore how NLP-driven contract management is positively transforming the legal operations landscape!
Now that you are caught up with our May articles, be sure to keep an eye out for our June content. Never miss a blog post again, and let us notify you when new articles are published by subscribing to our blog! No time to read? Then check out CobbleStone's YouTube channel for exciting video content. Be sure to like and subscribe!
Discover why thousands of contract management professionals trust CobbleStone Software for their contract management, sourcing, and procurement needs. Book a free demo with a CobbleStone Contract Insight expert to learn more about CobbleStone's acclaimed contract management, eProcurement, and eSourcing software!