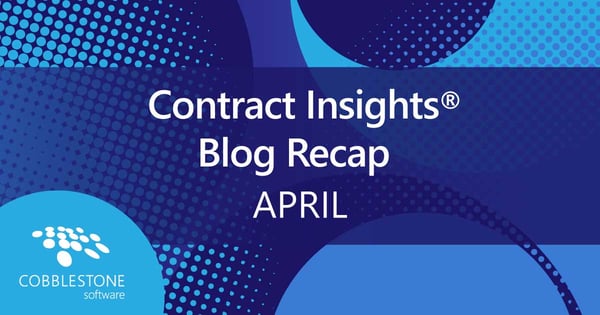 Did you miss any of our blog posts from April? Don't worry; we have outlined each of them for you. Stay up-to-date with industry topics, real-world case studies, and contract management software and procurement best practices in May by reading the latest CobbleStone® content.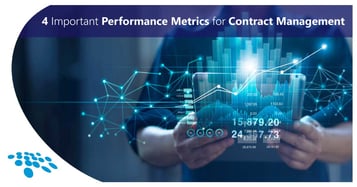 When managing contracts, performance monitoring is one of the most important ways to measure success. With a large variety of contracts, all with different terms, it can be difficult to know how you should assess contract management performance. Luckily, you can boil down the success of each contract, no matter the complexity, to four key contract management performance metrics.

Contract management is a multi-faceted process with numerous steps and moving parts. Your organization can face problems. This risk of contract management issues is significantly increased if your organization leverages antiquated contract management tools. Here is a list of six problems you might encounter in contract management and how to solve them with contract management software.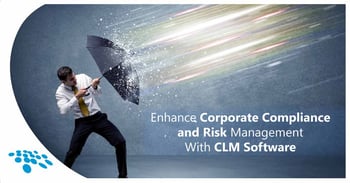 Corporate compliance and risk management are critical for the success of a contract. Organizations need to be aware of potential exposure to financial risk, legal penalties, breaches of contract, and other risks while adhering to industry laws, government regulations, internal policies, and other compliance rules. Luckily, organizations can leverage leading contract management software to enhance corporate compliance and risk management. Here's how.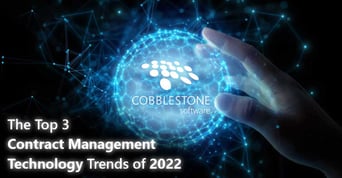 The world of contract administration has evolved drastically in recent years. Given the ongoing COVID-19 pandemic and the embrace of digital transformation over obsolete legal operations methods, organizations must embrace automated tools that support remote contract collaboration and intelligent workflow automation. As such, here are the top three contract management technology tools that organizations should leverage.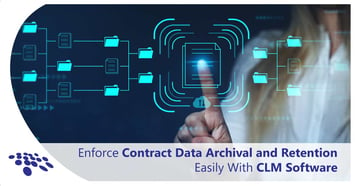 Archiving and retaining contract data can prove challenging without the proper tools and procedures. Contract data archival and retention processes can vary based on categorization, legality, and compliance variables. Fortunately, leading contract management software can help sort through noise with the help of a secure contract repository, automated workflows, and timely notifications.

As a government contract manager in 2022, it would behoove you to explore the most up-to-date tools to streamline government contract management, purchasing, and sourcing processes - especially as the industry keeps evolving. To that end, here are six user-friendly government contract management software tools you can leverage to streamline your processes.
It is easy to make your case for contract management software. With so many user-friendly contract management software features at your disposal, it can be overwhelming to plan precisely how to utilize contract management software for your organization's needs. But it does not have to be. To that end, here are four fundamental contract management software features to get you started with better contract administration in the age of legal operations digital transformation.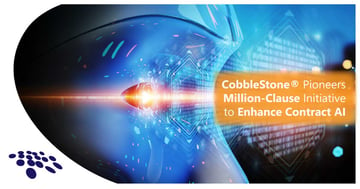 Contract artificial intelligence
within
contract management software
can come to recognize almost
countless
different types of clauses within contracts - if said contract intelligence engine is fed a "nutritious diet" of various
contract clauses
and terms. Such is the idea behind CobbleStone Software's million-clause initiative to nourish and enhance its proprietary contract artificial intelligence engine with machine learning - VISDOM® AI.
Tracking contract management data with manual and disparate processes throughout the contract lifecycle can prove challenging. Without readily accessible contract analytics software tools for contract financials, workflows, budgets, KPIs, vendors, compliance, and other essential contract metadata, you can waste time and energy. Fortunately, leading contract management software can provide you with contract analytics software tools for robust source-to-contract lifecycle management oversight.
An antiquated contract signing process can be exhausting and overly complicated. Organizations relying on paper-based printing, signing, wet signatures, drawn-out mailing times, and costly postage fees are essentially guaranteed to lose out on revenue, opportunity, and timeliness. But why? What's so good about a more modern contract signing solution anyway? Read on to learn about what you are missing if you lack an advanced electronic signature software solution within contract management software.
Now that you are caught up with our April articles, be sure to keep an eye out for our May content. Never miss a blog post again, and let us notify you when new articles are published by subscribing to our blog! No time to read? Then check out CobbleStone's YouTube channel for exciting video content. Be sure to like and subscribe!
CobbleStone's user-friendly, robust, and scalable solution seamlessly integrates with mission-critical applications, including MS Word and MS Outlook, for unified and seamless contract management.
Discover why thousands of contract management professionals trust CobbleStone Software for their contract management, sourcing, and procurement needs. Book a free demo with a CobbleStone Contract Insight expert to learn more about CobbleStone's acclaimed contract management, eProcurement, and eSourcing software!