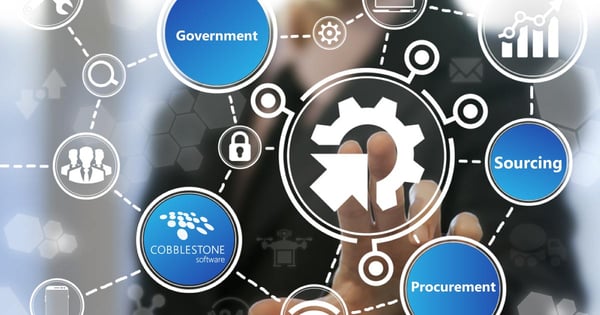 As the end of the traditional local government fiscal year draws near, city, state, and other public agencies must make sure that they are leveraging their budgets by investing in software tools for streamlined, robust, and transparent contract management, purchasing, and sourcing for current and future needs. Here are five tools that can be used for simple, user-friendly, and powerfully integrated government contract management, procurement, and sourcing processes.
#1 - Comprehensive Contract Lifecycle Management
Reduce costs, eliminate wasted time, and see more efficient contract administration with a one-stop source-to-contract management solution for oversight of the entire contract lifecycle.
Advanced contract lifecycle management software supports government organizations with easy-to-use features for:
enhanced contract data tracking and contract analytics.
key date notifications and alerts.
risk management and mitigation.
contract drafting and contract writing.
contract negotiation and review.
industry-specific contract type tracking for government agencies.
& more.
Intelligent, automated workflow expedites the contract lifecycle up to and including renewal. Remain compliant as per regulations and save time and money with advanced obligations and compliance management.
#2 - Integrated Sourcing & Bid Management
Government agencies should leverage the assistance of a scalable, enterprise solution for centralized sourcing and vendor management and faster bid creation and bid advertisement.
Electronic sourcing software used in tandem with an integrated contract management software solution supports comprehensive government sourcing and bid processes. Organizations can establish a winning sourcing, solicitation, and acquisition process with innovative features such as:
purchase requisitions.
easy and fast document creation with RFx templates and a dynamic clause library.
line-item and reverse line-bid.
bid evaluations.
bid response ratings.
simplified contract awards.
comprehensive searching and reporting.
online vendor collaboration.
& more.
Say goodbye to paper-based RFP management with the help of an eSourcing software solution that simplifies vendor bid and RFP awards, provides greater control with line-item and reverse line-item bids for awarding one or multiple vendors, and allows for better communication between vendors and buyers with a Q&A portal.
#3 - Vendor & Employee OFAC Search
Contract management software solutions that integrate search with OFAC (the Office of Foreign Assets Control) data for risk mitigation and compliance monitoring allow government agencies to run checks on vendors and employees against OFAC's Sanctions Lists.
Software administrators can schedule OFAC search checks and integrate them into record details pages to promote centralized company, employee, and vendor risk analysis and mitigation. Determine whether to include OFAC searches for Also Known As (AKA) items that run checks for potential aliases or alternate names for organizations, employees, and vendors within the OFAC database. Furthermore, organizations can set up what the tool deems a match between their company, employee, or vendor data and OFAC search data based on a configured percentage.
Additional benefits include easy to understand search details and visually appealing graphs that map the data percentage matched between OFAC and their contract management software system.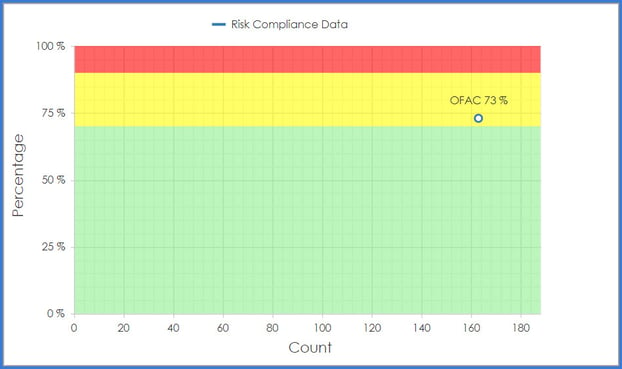 CobbleStone Software offers OFAC Search as an optional license with the release of Contract Insight® 17.6.0., equipping Contract Insight users with an easy way to check vendor, customer, and employee records against the database of national sanctions. Experience intelligent, thorough national sanction compliance checks and risk details at a glance with OFAC search integration with advanced government contract management software!
#4 - AI-Based Contract Management
Government contracting is transformed, automated, and simplified with contract management AI. With AI-based contract management, agencies can leverage a process that systematically analyzes contracts and converts documents into building blocks for enhanced contract oversight, proactive opportunity identification and realization, and risk identification and mitigation. Powerful artificial intelligence that is backed by machine learning can make it easier to take advantage of smarter contracts.
Data entry automation helps to reduce time wasted on entering new contracts into software systems. Contract management software AI helps organizations to identify key data such as dates, locations, phone numbers, emails, monetary values, counterparty information, and more to eliminate the need for manual import of field data.
AI can help to pinpoint possible risk by analyzing the text of a newly introduced contract document and identifying both good and bad language within a contract based on configured rules-based sentiment. An AI tool for contract management can also identify sensitive data, undergo statistical analysis, and provide helpful risk prevention recommendations based upon real-time data.
Leverage AI tools to find key terms, conditions, legal phrases, clauses, and other legal text. Additionally, government organizations can use natural language processing tools, intelligent ranking of legal terms and phrases, fuzzy logic matching, and structured data identification.
Automate and streamline the source-to-contract lifecycle with revolutionary contract management AI that transforms static documents into dynamic assets for contract management success.
Watch the video below to learn about AI-based contract management with VISDOM® by CobbleStone.
#5 - Integrated Purchase Order & Spend Management
Government organizations can use purchase order management software for full asset lifecycle management and better purchasing decisions. Leading asset management software can help to cut administrative costs, improve accountability, enhance communication, and scale efficiently and effectively.
Purchasing is streamlined when organizations can easily request and create purchase orders from templates from a clause library. Less time is spent on tedious data entry, and purchase orders can be unified and consolidated. Organizations can keep track of quantities that have been received, purchase order assets, and key dates.
Purchase order management is further enhanced with the ability to select items from leading suppliers by using vendor web catalogs. Time-wasting data entry is lessened with easy product catalog creation - the easy transference of line items from a record into a catalog.
Enjoy asset tracking and asset transparency with a solution that gives a view of orders, as well as where they are located. Tracking request details such as requestor, vendor, line items, and status, and asset quantity and shrinkage equips organizations with game-changing purchase order oversight.
Attain the insight needed to save money, save time, and comply with a budget with robust purchase order management software.
Master Government Contracting with Leading Contract Management Software
Government agencies should have the help of a solution for contract management, sourcing, and purchasing in one. The contract management solution they need is CobbleStone Software.
CobbleStone's Contract Insight® has many user-friendly features that enable organizations to effectively manage contracts, purchase orders, bids, requisitions, and more. Easily leverage tools for managing requisitions, approvals, and awards, compliance management, key dates and budget alerts, calendar alerts, simplified vendor reporting, automated intelligent workflow, proper contract closeout, and online collaboration.
CobbleStone's long-acclaimed source-to-contract management software solution is trusted for pre-award to post-award contract management. Request a free demo of the award-winning contract management, procurement, and sourcing platform today!
CobbleStone's Contract Insight is conveniently available on the United States GSA Schedule 70. You just need a PO to get started!