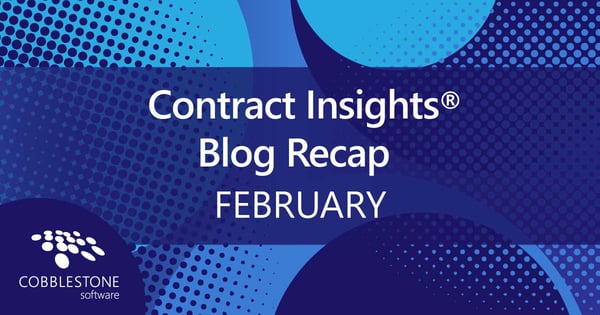 Did you miss any of our blog posts from February? Don't worry; we have outlined each of them for you. Stay up-to-date with industry topics, real-world case studies, and contract management software and procurement best practices in February by reading the latest CobbleStone® content.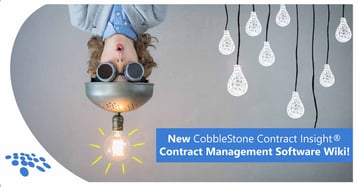 The CobbleStone Contract Insight Wiki has been drastically refreshed to provide a unique and conducive experience across contract management software system areas! The new CobbleStone Contract Insight Wiki can allow you to follow along for a more streamlined and visually-engaging learning experience - complete with visual examples and walkthroughs. Read on to learn how to navigate the new CobbleStone Contract Insight Documentation Wiki with ease!

Contract creation management plays a vital role in the contract lifecycle, where contract contributors band together to form a cohesive contract. However - inefficient contract creation management can stem from unorganized contract templates, obsolete contract language, and subcontracts divorced from original contract versions. Read on to discover how leading contract management software can help streamline contract creation management in three steps.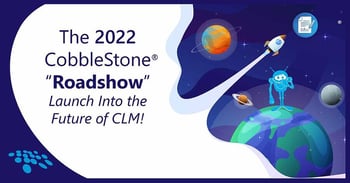 The CobbleStone "Roadshow" masterclass and CobbleStone Contract Insight training events - Launch Into The Future Of Contract Management - are offered to help CobbleStone users optimize their contract management software and eProcurement procedures while offering non-CobbleStone users an immersive, preliminary venture into CobbleStone Contract Insight®. Read on to learn more.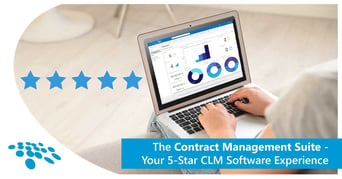 After dealing with exhausting manual contract management software best practices, you are searching for a pleasant, relaxing stay in a "contract management suite." There are many leading contract management software platforms out there, but only leading solutions offer the amenities you need to kick back and enjoy improved legal operations. To virtually ensure you have the best possible CLM experience, here are the amenities you should look for in your contract management suite.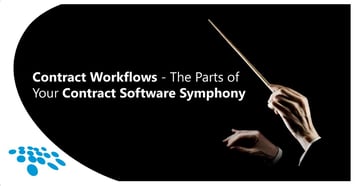 It's showtime, conductor. You have just taken the metaphorical stage, grabbed your baton, and you are ready to conduct a contract management software symphony with a harmonious contract workflow process. But how can you leverage contract workflow automation tools to make sure your CLM concerto is streamlined and simplified in a manner that is pleasing to the ear? Read on to find out!

As digitization continues to transform the workplace and working remotely is more commonplace, contract management professionals in a myriad of industries need the right digital tools to keep contract management operations running smoothly. Read on to learn how IntelliSign® electronic signatures within CobbleStone Contract Insight® can streamline your contract collaboration and signing processes in the office and on the go.
As we navigate 2022, it is clear that contract intelligence is sharpening contract management software practices and broader legal operations in significant ways. How exactly can your organization leverage contract intelligence to automate and streamline contract lifecycle management? Read on to learn five ways contract AI is positively transforming contract lifecycle management operations in 2022.
Tracking contract management data with manual and disparate processes throughout the contract lifecycle can prove challenging. Without readily accessible contract management reports for contract financials, workflows, budgets, KPIs, vendors, compliance, and other essential contract metadata, you can waste time and energy. Fortunately, leading contract management software can provide you with contract management reports for robust source-to-contract lifecycle management oversight.
Recent developments in procurement process digital transformation have made it more possible than ever to streamline procurement contract management processes. As such - if your organization is leveraging outdated procurement tools, you could suffer from failure to launch. Luckily, you can leverage a one-stop-shop solution for the processes mentioned above and more. To prepare for takeoff into positively transforming your strategy, here are five procurement contract management best practices to navigate 2022 and beyond with increased governance, procure centralization, and ROI.
Now that you are caught up with our February articles, be sure to keep an eye out for our March content. Never miss a blog post again, and let us notify you when new articles are published by subscribing to our blog! No time to read? Then check out CobbleStone's YouTube channel for exciting video content. Be sure to like and subscribe!
CobbleStone's user-friendly, robust, and scalable solution seamlessly integrates with mission-critical applications, including MS Word and MS Outlook, for unified and seamless contract management.
Discover why thousands of contract management professionals trust CobbleStone Software for their contract management, sourcing, and procurement needs. Book a free demo with a CobbleStone Contract Insight expert to learn more about CobbleStone's acclaimed contract management, eProcurement, and eSourcing software!