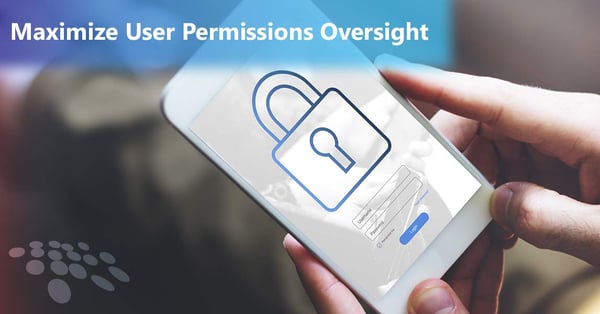 If your organization is planning on leveraging contract management software, it is crucial that your team is aware of how to oversee user permissions effectively. The terms of many contracts necessitate user permissions parameters to be put in place regarding access to contract documents, files, field data, reports, and more. Manually managing user permissions with methods involving spreadsheets or unsecured folders, access that must be approved or restricted via disparate emails or other decentralized communication, or the nearly impossible task of managing different levels and stages of access as the contract lifecycle ensues can leave your organization at legal and regulatory risk. Learn how to mitigate such risk factors and more with cutting-edge contract lifecycle management software.
The Importance of User Permissions Oversight
Unfortunately, a lack of clearly-defined user permissions can result in unwanted access to restricted documents, missed key dates and milestones, compliance violations, communication bottlenecks, delayed approvals, and more. To avoid such issues and equip your organization with user-friendly, configurable, future-minded, and process-oriented user permissions, you should leverage leading-edge contract management software. Here's how.
Easily Configure User Level Security Options
With a robust enterprise contract management software platform, your organization can be readily equipped with user-friendly and highly-configurable user level security options.
User Permissions Configuration for Contract Documents
Your organization's software system administrators can configure user permissions associated with tasks pertaining to documents for contracts, requests, vendors, employees, and more. User permissions can be configured around processes for:
reading, viewing contract records.
updating and editing contract details.
deleting contracts.
and more.
User Permissions Conditions
Further modernizing the way you manage user level security options is the ability to establish conditions regarding when permissions take effect. Some examples of these conditions include allowing the editing of contract records:
that are assigned a specific contract type.
that exceed a certain contract amount.
that are set to a specific contract status.
and more.
User Permissions for Data Fields, Files, & Attachments
Such powerful configurability also applies to managing user permissions for data fields associated with the aforementioned record types for both user-defined fields configured for your organizations needs and out-of-the-box fields. Your contract management software system admins are afforded oversight over field-level access and alteration permissions for the abovementioned, user-friendly data fields. Furthermore, viewing privileges for relevant attachments (documents, files, etc.) can be configured down to an employee basis. Security groups and roles may be defined to easily establish permission levels for multiple users with identical access, viewing, and/or alteration privileges. As such, your team can stay on the same page regarding security groups by employee, department, contract type, field groups, and more.
User Permissions for Contract Management Reports & Dashboards
Contract management software system admins can configure contract management reports to display based on user permissions. Your organization can enjoy governance over how users and groups access reports. Your contract management software system can be configured so that when a user views an ad-hoc report, the system will engage in automated filtering of which key report data is displayed to that user - based on their assigned permissions.
For example, if one of your users is set to only view contracts assigned to them or their department, the report visible to that user will reflect those user permissions - virtually ensuring that unnecessary contract data does not end up in the wrong hands.
Your contract management software system administrators can assign user-friendly and visually engaging system dashboards for software users. These contract management dashboards can help your users to remain accountable with tasks, stay on top of key dates and milestones, quickly access contract management reports, and much more. Dashboards can be assigned to users based on assigned employee roles or security groups. As such, you can organize which dashboards your users see when logging in - based on the permission group.
Get Started Today With Robust User Permissions
The efficient, unified, and future-minded user permissions features and innovations detailed above are just a scratch at the surface at what the right contract management software solution can do for your organization. In addition to user permissions oversight, the top solution should serve as a unified suite for all of your source-to-contract management software needs. That top solution for your need is CobbleStone Software's Contract Insight®.
CobbleStone Software has led the way in enterprise contract management, vendor management, eProcurement, and eSourcing software solutions since the mid-1990s. CobbleStone's scalable and low-friction contract management software suite provides comprehensive contract management with configurable email notifications, calendar alerts, contract workflow management tools, robust security and user permissions options, robust vendor tracking, simplified revenue/cost management, contract writing with templates and dynamic clauses, contract negotiations, vendor/client rating and scoring tools, simple OFAC search integration, bid and RFx management, full-text searching and indexing, a custom report designer, document version control, digital signatures, electronic signatures, intelligent contracts with contract intelligence and machine learning, AI-based clause recognition, and more.
To see all that CobbleStone has to offer in action, book a free demo today!