CobbleStone Software will be presenting Contract Insight®, our award-winning contract management software, at the 2020 ACC Solutions Expo on July 29th, 12:00 pm – 1:00 pm ET. This one-hour session includes a demo followed by a Q&A networking session. The Association of Corporate Counsel's Solutions Expo provides legal professionals with the chance to engage, network, and participate in legal solution presentations to better aid their organizations' efficiency and effectiveness.
An Immersive Legal Contract Management Event
This year the 2020 ACC Solutions Expo offers professional development and networking opportunities through legal solution presentations that can help legal teams to find new ways to drive more value by:
integrating

contract lifecycle management automation and document management with web-based and flexible solutions.
remedying business process and legal workflow challenges for corporate legal departments.
strategically transforming underperforming documents into invaluable assets with efficient enterprise contract management.
maximizing ROI with a centralized eBilling, matter management, and vendor management system.
simplifying copyright and licensing compliance.
reducing costs by centralizing legal spend analytics.
optimizing negotiations with current contract and clause templates.
improving collaboration with internal and external counsel.
leveraging E-Discovery capabilities – including enhanced contract analytics, data processing, and intuitive document review.
and more!
*The 2020 ACC Solutions Expo details are subject to change. This article is not an ACC endorsement. CobbleStone Software does not guarantee conference dates, agenda, etc.
Connect Technology & Legal Processes with CobbleStone Software
CobbleStone will exhibit a live demo presentation of Contract Insight® on July 29th at 12 pm in our virtual booth, followed by a Q&A. CobbleStone's virtual booth will offer resources to help legal teams improve document and contract management processes. Additionally, attendees will have the opportunity to connect with the CobbleStone team in real-time. Discover how General Counsel and legal professionals use Contract Insight for:

Don't miss our giveaway! Visit our virtual booth to learn how you can win a tech-savvy CobbleStone backpack.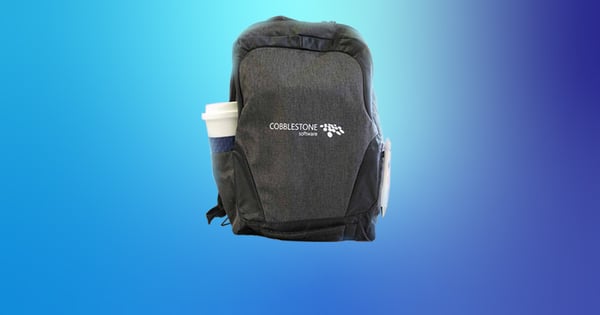 CobbleStone Software integrates contract management, document assembly, vendor management, and electronic signatures to consolidate virtually all legal document processes in one organized platform. Enhance your legal operations, legal technology, document management, document automation, and contract management with CobbleStone Software.
Legal teams at leading organizations trust CobbleStone Software for their legal contract management needs. CobbleStone's mission is to provide the most advanced, cost-effective, and user-friendly contract management software applications that enable employees to do their best work.
Read our most popular blog posts, listed below. Additionally, be sure to subscribe to our blog to stay up to date with contract management solutions, innovations, and best practices.
4 Legal Department KPIs for Better Contract Management
Automated Contract Request Management with Contract Insight®
Find Force Majeure Clauses Easier with Contract Insight®
Legal Workflow Success with Contract Insight
What to Look for in a Document Assembly Solution
What is AI-Based Contract Management?