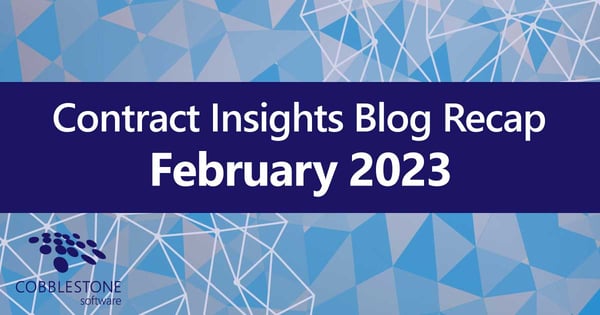 Did you miss any of our blog posts from February? Don't worry; we have outlined each of them for you. Stay up-to-date with industry topics, real-world case studies, and contract management software and procurement best practices in March by reading the latest CobbleStone® content.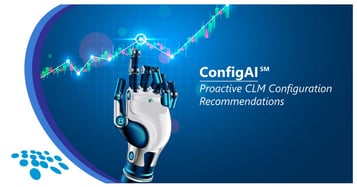 CobbleStone Software is proud to present its proprietary clause metadata field recommendation feature - ConfigAI℠. A helpful feature within VISDOM® AI (CobbleStone's proprietary contract intelligence engine with machine learning), ConfigAI can provide proactive CLM field recommendations for metadata fields for contract clauses to streamline contract management software implementations!

Readers: don't worry; we don't really think you are dummies. We merely intend to guide you along the right path if you are new to contract lifecycle management or want to learn more. The process of managing contracts can be challenging for even the most seasoned business professional. Even well-intentioned and well-thought-out contract processes can fall flat. Sadly, your organization can incur operational and financial risk without an ironclad strategy in place. We are here to give you tips on how to work smarter and not harder when you deal with contracts. As such, let's go over the basics of managing contracts more efficiently and effectively!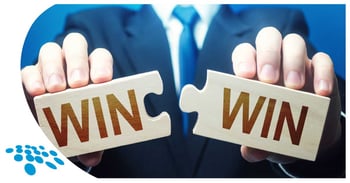 Nearly every business relationship involves a contract. At the crux of every contract is back-and-forth negotiation. This chess-like undertaking requires purposeful and good-faith cooperation on both sides. The cutthroat, 1980s Wall Street businessman approach of trying to steamroll one's opponent into submission often depicted in movies does not reflect successful contract negotiation in real life. True contract negotiation requires active listening, considerate acknowledgment of both parties' pain points, and the ability to forge a win-win agreement. As such, here are 8 contract negotiation strategies to improve your contract negotiation processes.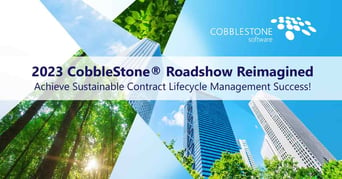 The 2023 CobbleStone Roadshow Reimagined is coming to a computer or city near you this year, with monthly Contract Management Masterclass and Client Training events from February 24th through December 15th, 2023! Achieve sustainable contract lifecycle management success by attending a Contract Management Masterclass or Client Training event either online or in person - including on-site events in New York, NY; Washington, DC; Los Angeles, CA; and Houston, TX. While the Contract Management Masterclass events offer prospective CobbleStone users an immersive and preliminary venture into contract management software, the Client Training events can help CobbleStone Admins optimize their CobbleStone Contract Insight® configurations and system processes. Read on to discover what attendees can anticipate at The 2023 CobbleStone Roadshow Reimagined!
Colleges, universities, and other education institutions draft, negotiate, and approve a myriad of contracts with vendors, partners, suppliers, and employees every year. Actively managing contracting processes and maintaining formal relationships can be difficult and time-consuming. This holds especially true for the many universities that don't have a system in place for the contract management process.

If your organization develops products, your team does not necessarily need to tackle the manufacturing process alone. In fact, most organizations enter into manufacturing contracts. These contracts make it so another company can handle the production process so that you can sell those finished products. A manufacturing contract sets the provisions of this agreement. But what else is involved in a manufacturing contract? How does one manage a manufacturing contract once parties agree to enter one? Let's explore how to define and manage a manufacturing contract.
Contract administration can bring forth a host of challenges. There needs to be an established plan and follow-through within a set timeline. Teams must track contract financials. There must be a plan for overseeing the contract lifecycle. Teams must have a plan for encountering risk variables. Clearly, contract administrators have a lot on their plate. There is ample room for deleterious errors, contract risks, and bottlenecks – especially with manual contract methods. Fortunately, contract management software can help. Here's how.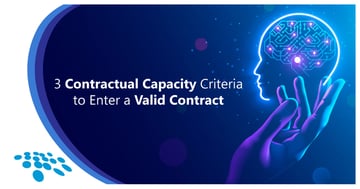 Contracts are critical for a vast array of business processes. As such, legal teams and contract administrators must be prepared for contract lifecycle management. However, it is important to note that not everyone is positioned to engage in legally binding contracts for themselves or their organizations. As such, one of the crucial elements of a contract is the legal capacity of the parties involved. In this post, we'll provide 3 criteria that dictate an individual's capacity to enter into a contract.
Now that you are caught up with our February articles, be sure to keep an eye out for our March content. Never miss a blog post again, and let us notify you when new articles are published by subscribing to our blog! No time to read? Then check out CobbleStone's YouTube channel for exciting video content. Be sure to like and subscribe!
CobbleStone's user-friendly, robust, and scalable solution seamlessly integrates with mission-critical applications, including MS Word and MS Outlook, for unified and seamless contract management.
Discover why thousands of contract management professionals trust CobbleStone Software for their contract management, sourcing, and procurement needs. Book a free demo with a CobbleStone Contract Insight expert to learn more about CobbleStone's acclaimed contract management, eProcurement, and eSourcing software!