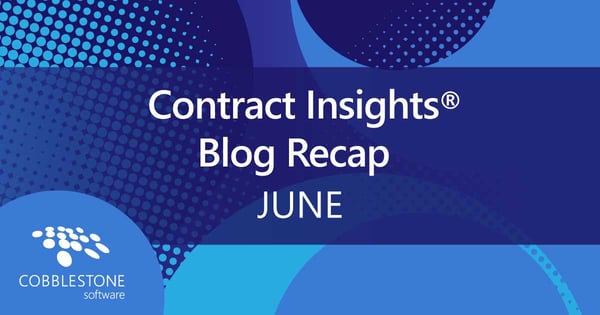 Did you miss any of our blog posts from June? Don't worry; we have outlined each of them for you. Stay up-to-date with industry topics, real-world case studies, and contract management software and procurement best practices in July by reading the latest CobbleStone® content.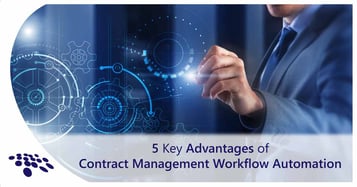 Managing contracts can be challenging when you rely on primarily manual processes. Without accountability, visibility, a clearly defined process, and actionable insights, you can find yourself running into compliance issues, not realizing contract value, and encountering other contract management setbacks. Contract management workflow requires careful planning, the right technology, and a well-thought-out contract strategy. Read on to discover five key advantages of contract management workflow automation within contract management software.

What is contract management in the context of the healthcare industry? What steps, tasks, and requirements are involved? What does your organization need to do to maintain proper healthcare contract management processes? What tools can your organization use to centralize and streamline healthcare contract management? Read on to discover better contract management in healthcare with leading contract management software.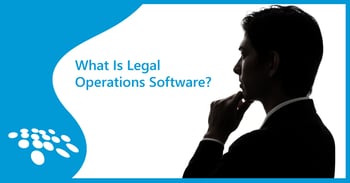 As a legal operations professional, you hold a tremendous responsibility within your organization. Relying on manual contract management processes such as spreadsheets, emails, and shared drives can create inefficient contract management processes that can decrease revenue, waste time, and increase risk. Read on to learn how legal operations software and contract management software can empower your day-to-day legal operations.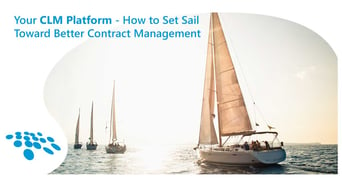 Navigating your CLM Platform can be difficult if you aren't equipped with a thorough understanding of the contract lifecycle. With so many complex processes involved in contract lifecycle management, it can be easy to sail toward the treacherous waters of contract mismanagement. With a strong sense of how to leverage leading CLM software, however, you can quickly get your legal operations sea legs! Read on to learn how you can set sail toward better contract management.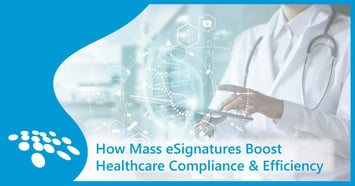 Within the healthcare industry, keeping documents and files up-to-date is crucial to maintaining compliance. The maintenance of healthcare compliance efficiency requires significant time and resources invested in signing processes. With so many documents and versions to sign, there is room for error - and healthcare compliance can be jeopardized. Luckily, healthcare contract management software can provide mass eSignatures for maximized healthcare compliance and efficiency. Here's how.

Contract managers are under increased pressure to deliver value with reduced contract risks, reduced costs, and improved performance. When you regularly measure the success of contracts against contract management KPIs, you can proactively readjust your contract strategy to ensure goal alignment drives critical and positive organizational impact. Read on to learn how contract management software can help maximize three contract management KPIs for success.
Contract administration can be a daunting process when relying on primarily manual tools. Without accountability, visibility, and a clearly defined contract administration plan, you can find yourself running into compliance issues, minimizing contract value, and encountering other setbacks. Read on to learn how you can create a strong contract administration plan with the help of leading contract management software.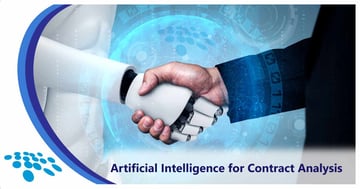 The contract analysis process is a many-feathered bird. Between tracking and gaining insights from clauses, tracking contract status, and managing risk variables - there is ample room for mistakes and bottlenecks. Luckily, organizations can manage contract analysis better with contract artificial intelligence within contract management software.
Contracts are legally binding - and thus need to be executed properly. Organizations should equip themselves with a thorough understanding of the contract lifecycle. The contract lifecycle is the process under which a contract is authored, reviewed, sent for signature, executed, and - potentially - renewed. Let's further explore the eight stages of the contract lifecycle below and how contract management software can help streamline your contracting processes.
Organizations of all sizes face the need to juggle multiple contracts simultaneously, with each contract being at a different stage of the contract lifecycle. Leading contract management software reduces risk, improves productivity, and maximizes a contract's value. But what is contract lifecycle management? Read on to find out!
Now that you are caught up with our June articles, be sure to keep an eye out for our July content. Never miss a blog post again, and let us notify you when new articles are published by subscribing to our blog! No time to read? Then check out CobbleStone's YouTube channel for exciting video content. Be sure to like and subscribe!
CobbleStone's user-friendly, robust, and scalable solution seamlessly integrates with mission-critical applications, including MS Word and MS Outlook, for unified and seamless contract management.
Discover why thousands of contract management professionals trust CobbleStone Software for their contract management, sourcing, and procurement needs. Book a free demo with a CobbleStone Contract Insight expert to learn more about CobbleStone's acclaimed contract management, eProcurement, and eSourcing software!