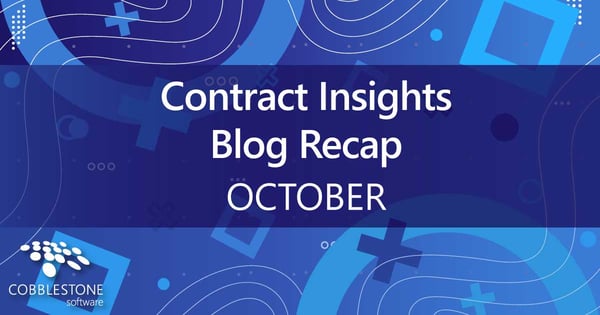 Did you miss any of our blog posts from October? Don't worry; we have outlined each of them for you. Stay up-to-date with industry topics, real-world case studies, and contract management software and procurement best practices in November by reading the latest CobbleStone® content.

What is a digital signature? Is it not the same thing as an electronic signature? We inhabit an ever-evolving technological landscape in which new and updated terminology and functionality are constantly presented. It can be confusing to know the differences between terms such as the two mentioned above. However, those differences are actually quite simple! Familiarize yourself with these two terms. Discover how to utilize both eSignatures and digital signatures to establish a process that is secure, user-friendly, compliant, and rapid.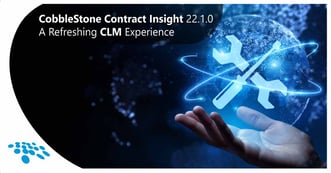 CobbleStone Software's latest version – CobbleStone Contract Insight® Enterprise 22.1.0 – has arrived for a refreshing contract lifecycle management experience! Read on to acclimate yourself with next-level CLM features and innovations to bring your contract management software platform into the future of legal operations!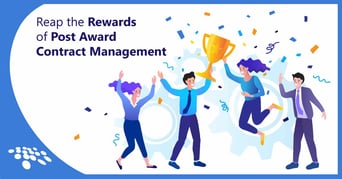 Government contract management is divided into three stages: procurement or acquisition planning, sourcing, and post-award contract management. Arguably, contract processes after acquisition and sourcing are the most crucial stages for public-sector and private-sector contract managers. However, these stages notoriously lack proper visibility and resources. This article will address the challenges and present actionable post-award contract management best practices with the help of contract management software.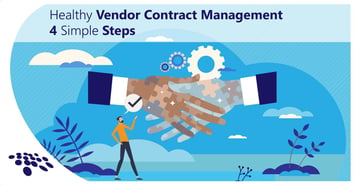 We would venture to say that all businesses from various industries in the public and private sectors need vendors. Vendor relationships help power business processes. As such, it is important that organizations maintain business relationships with third-party vendors. Unfortunately – as is the case with most things – there is a right and a wrong way to go about vendor management. Contract and procurement teams need to sidestep spend leakage, detrimental terms, and soured vendor relationships. On the other hand, proper vendor contract management can set the stage for positive growth and opportunity realization. Here's how.

As your organization grows, so do the complexity and volume of your contracts. Your contract management process needs to expand with your company. This is where a contract management system comes in. But how can your business users prepare for growth with a better way of managing contracts? Read on to find out!
Contracts and agreements power every industry. We would even venture to guess that virtually every business utilizes contracts in some form or another. As such, organizations must ensure that their contracts are properly prepared and legally enforceable. Let's review what makes a contract legally binding, and how to manage legal contracts to ensure that they are virtually airtight from contract execution to contract renewal.

Document, contract, and record management require a secure and accessible way to access necessary documentation and data. Unfortunately, this is not observed by some organizations – causing them to fall behind. Outdated document storage methods that rely on file cabinets, shared drives, and locally-saved documents no longer cut it. Thankfully, organizations no longer need to face storage limitations and decentralized file management. With enterprise content management within contract management software, organizations can up their storage game. Here's how.
From services contracts to consulting agreements to employment contracts – contracts are an essential part of business relationships across industries. However, writing even simple contracts from scratch can seem daunting. Without a starting point, drafting contracts can prove time-consuming and challenging. Your contract team can suffer from critical inaccuracies and missed opportunities. Thankfully, your organization can leverage easy-to-customize and mergeable contract templates to save valuable time and maximize accuracy.
Now that you are caught up with our October articles, be sure to keep an eye out for our November content. Never miss a blog post again, and let us notify you when new articles are published by subscribing to our blog!
No time to read? Then check out CobbleStone's YouTube channel for exciting video content. Be sure to like and subscribe!
CobbleStone's user-friendly, robust, and scalable solution seamlessly integrates with mission-critical applications, including MS Word and MS Outlook, for unified and seamless contract management.
Discover why thousands of contract management professionals trust CobbleStone Software for their contract management, sourcing, and procurement needs. Book your free demo with a CobbleStone Contract Insight expert to learn more about CobbleStone's acclaimed contract management, eProcurement, and eSourcing software!