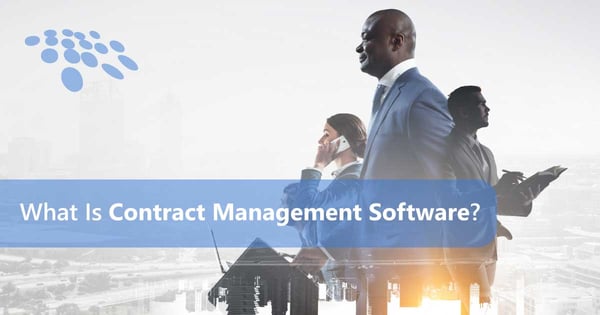 As your organization grows, so do the complexity and volume of your contracts. Your contract management process needs to expand with your company. This is where a contract management system comes in.
But how can your business users prepare for growth with a better way of managing contracts?

Read on to find out!

What Is Contract Management Software?
Contract management software – also known as CLM software (contract lifecycle management software) – is used to streamline contract processes. It helps contract professionals across industries replace manual contract management with digital transformation. Instead of managing contracts in a stressful and inefficient process, organizations can enjoy a centralized repository for secure and streamlined CLM.
Exploring Features of Contract Management Software
Now you know the general purpose of contract management software. Therefore, let's explore some key features of a robust contract management solution.
Contract Request Automation
Your organization can easily initiate contract requests with sensible features for requesting the appropriate contract or vendor.
Request intake forms can help your team capture, route, manage, and monitor requests. Easily navigable request record screens can help capture the correct contract data to kick off CLM the right way.
Contract Creation Made Easy
Your team can simplify contract creation with a CLM solution.
Contract templates and clause management make it easy to merge contract metadata with a tidy contract document.
With contract artificial intelligence, your team can find key terms, legal phrases, and other texts. Natural language processing and fuzzy logic matching of legal phrases and terms can help identify and extract texts with advanced oversight.
Centralized Contract Negotiations
Contract software can help you create, negotiate, and review contracts with ease.
With content control and clause ownership, you can remain confident that any changes made to a contract are reviewed and approved. As such, changes to contract terms and sections are not overlooked.
Contract Workflow Automation
With automated contract workflows, your team can virtually ensure that key dates are observed and tasks are completed on time.
Workflow automation can help engage the right people at the right time with:
virtually unlimited notifications and alerts.
automated, rules-based emails.
dynamic user calendars.
and graphic workflows that display approval process expectations.
Better Contract Risk Management
Contract management software can drastically improve risk management processes – thus helping minimize risk exposure.
Contract AI with machine learning can help your team identify and anticipate risk. A visual risk assessment matrix can help plot risk and potential risk for maximum oversight. Additionally, contract management software can help distinguish risk-prone language and clauses from appropriate language for continued use.
Your team can also assess entity compliance with the Office of Foreign Assets Control. OFAC search functionality can run reports of entities against the national sanctions lists of the US Treasury Department. From there, an OFAC score can be assigned to help ensure your organization does not associate with less than legitimate enterprises.
KEEP IN MIND: Fostering legitimate business associations is crucial, as failure to do so is in direct violation of the sixth element of a contract (Legality of a Contract).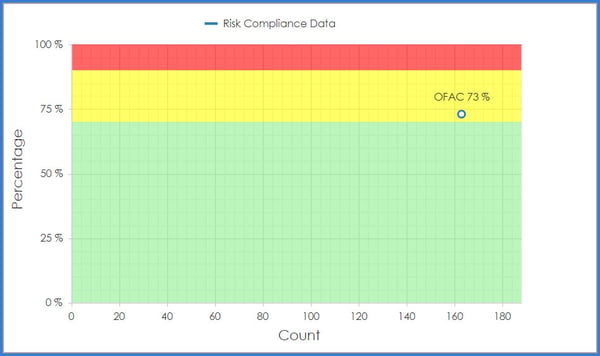 A robust risk response plan is crucial for healthy contract management. Thankfully, trusted contract management software has you covered.
Contract Analytics & Reports
Contract management software reports can be instrumental in achieving proactive insights.
Contract analytics allow your team to take a proactive approach beyond standard reports.
Advanced reporting and dashboard contract management grant comprehensive visibility into contractual relationships across entities and business units.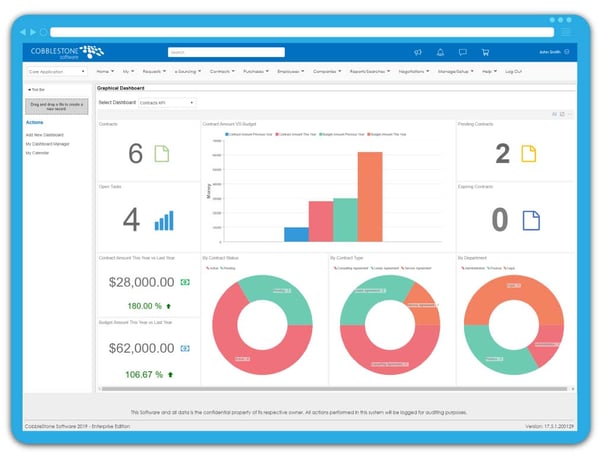 With detailed audit trails of every contract in your system, you can avoid adverse terms and attain visibility. Unexpected costs can be avoided with budget oversight. Your team can address payment and negotiation timelines while avoiding risk.
Advanced reporting metrics and workflow automation can help ensure that compliance standards are maintained throughout the contract lifecycle.
A user-friendly online report designer can allow your team to drag and drop and customize report layouts. You can enjoy a visually engaging report design with creation tools such as:
Pie Charts

Graphs

Cross Tabs

Images

Bar Codes

Text

& More
The report designer also allows you to export reports as word documents, spreadsheets, PDFs, CSV, and other formats.
Leverage contract analytics in contract management software for essentially real-time visibility.
Contract Renewals Tracking
Contract management software can help you virtually ensure you maximize contract renewals every time.
Automated alerts and calendar notifications help your team visualize contract renewal opportunities. Secure and web-enabled contract storage centralized contracts up for renewal.
Furthermore, your team can leverage vigorous audit trails for contract renewal statues updates throughout the life of a contract. The aforementioned contract analytics can protect your renewal process by providing insights at a glance.
With rapid electronic signatures, your team can automate the signing of agreements up for renewal.
What Is the Best Contract Management Software?
Now you can define contract management software and what it can do. It is time to choose the CLM solution that offers the features above and more. The contract management software solution you need is CobbleStone Contract Insight®.
CobbleStone® is an acclaimed, highly configurable contract management software solution that supports business process automation throughout the life of contracts. CobbleStone Software's features have been praised by users and third-party analysts alike.
CobbleStone Software has received numerous awards and recognitions. Just recently, CobbleStone was deemed the CLM Leader in the SPARK Matrix™ 2022 Report.
But don't just take our word for it.
Book a free demo with a CobbleStone expert to see how to easily oversee thousands of contracts on a centralized system. Ready to try CobbleStone out for yourself? Enjoy a free trial of CobbleStone Software today.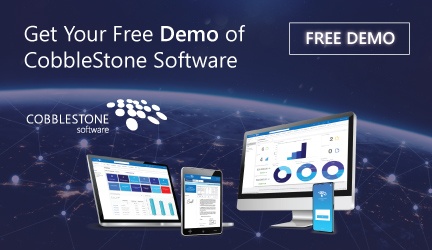 *Legal Disclaimer: This article is not legal advice. The content of this article is for educational purposes only. The information on this website may not present the most up-to-date legal information. Readers should contact their attorneys for legal advice regarding any particular legal matter.
This article was originally published on June 30, 2021, and updated on October 17, 2022.