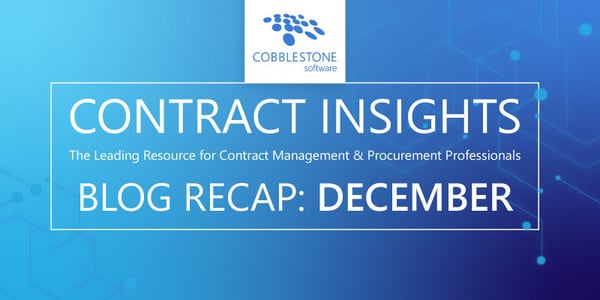 Did you miss any of our blog posts from December? Don't worry; we have outlined each of them for you. Stay up-to-date with industry topics, real-world case studies, and contract management best practices by reading CobbleStone's latest content.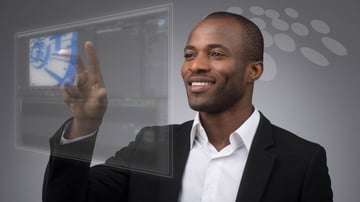 This tutorial serves as a step-by-step guide to aid in the initiation and configuration of records in Contract Insight's leading source-to-contract suite. Get started today with better usability and governance over your contract lifecycle management system.

CobbleStone's new international office location in Melbourne makes international client relationships and communication in Australia more convenient and supportive for current and prospective customers.


In this blog, frequently asked questions regarding the features, benefits, value, importance, and selection of contract management software are answered.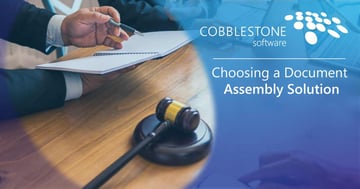 An unsatisfactory legal contract management process makes the most difficult contract management obstacles for legal departments nearly impossible to overcome. It's time to find the right document assembly solution.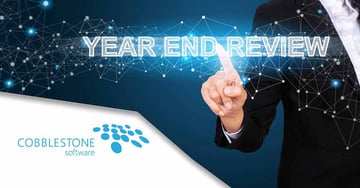 CobbleStone's 2019 has encompassed new product advancements, awards, streamlined purchasing and implementation options, training opportunities, global expansion, and credible thought leadership. Look forward to 2020 and beyond with your trusted leader in contract management software.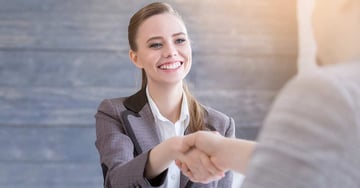 Contract Insight administrators can enlist CobbleStone for help with career advancement and organizational growth thanks to a variety of supplemental tools that are readily available for continued development in the industry! In this blog, we detail these six tools.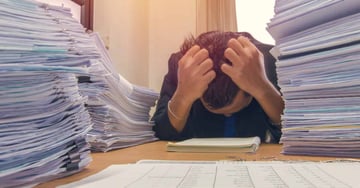 Spreadsheet-driven contract management processes are error-prone, time-wasting, inefficient, disorganized, and lacking in security. Begin 2020 with practical, centralized, user-friendly, and scalable contract lifecycle management solutions.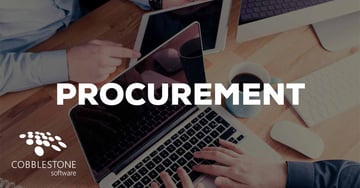 In 2020, leading organizations must reinvent procurement by first evaluating challenges and then by creating a procurement strategy, optimizing procurement processes, embracing technology, and committing to a proactive approach to procurement.
Organizations considering contract management software often go into the selection process with misguided presumptions. Such "myths" can be misleading - causing them to relinquish the chance to maximize the value of their contracts.
Now that you are caught up with our blog, be sure to keep an eye out for our January content. Never miss a blog post again, and let us notify you when new content posts, by subscribing to our blog!