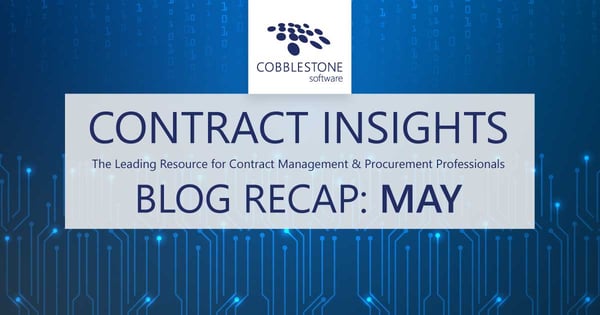 Did you miss any of our blog posts from May? Don't worry; we have outlined each of them for you. Stay up-to-date with industry topics, real-world case studies, and contract management and procurement best practices by reading CobbleStone's latest content.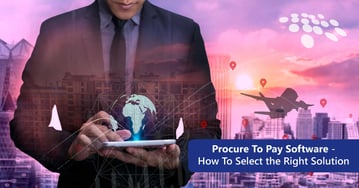 Procurement departments can run into serious issues without the proper procure-to-pay tools. Lackluster procurement strategies can bring unnecessary risk, dark purchasing, detrimental data inaccuracies, harmful supplier issues, and a more drawn-out procure to pay cycle. Procurement teams no longer need to be bogged down by wasted time, overlooked opportunities, and poorly allocated resources due to decentralized and ineffective procurement planning and execution. Rather, they can maximize a future-minded procure to pay process flow with procure to pay software. Here's how procurement professionals can select the right solution for their needs.

CobbleStone Contract Insight® users can leverage the CobbleStone Contract Insight wiki/user manual to promote the best possible utilization of their system. Whether you are a CobbleStone user or a potential user, you can read this article - written by CobbleStone Software Documentation & Training Specialist Adam Widmeier - to learn how to maximize the many contract management software features available with CobbleStone Contract Insight.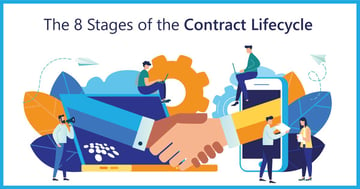 Contracts are legally binding - and thus need to be executed properly. As such, organizations should be equipped with a thorough understanding of the contract lifecycle. The contract lifecycle is the process under which a contract is authored, reviewed, sent for signature, executed, and - potentially - renewed. The "lifecycle" is an archetype used to compartmentalize and understand a contract's complex evolution. The lifecycle begins with contract requests and concludes when said requests are fulfilled - with the possibility of contract renewal. Learn about the eight stages of the contract lifecycle below.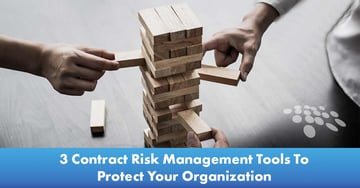 Reviewing contract risk can be time-consuming, challenging, and stressful. Manually assessing risk factors can cost an organization extra time and money while increasing the risk of inadvertent human oversights. While you can do your best to carefully track risk factors, including negligent clause language, it can prove challenging when dealing with multiple stakeholders and pressing deadlines. Read on to learn how three contract risk management tools proffered by contract management software can help protect your organization from the risks of poor contract management and, in some cases, your job.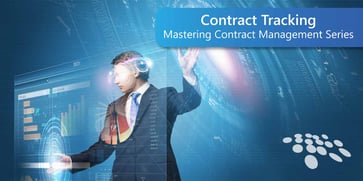 Contract tracking can be a significant challenge for legal teams, procurement managers, contract managers, and other industry professionals. Manual contract management processes may suffice for organizations with low contract volume and contract complexity, but when the number of contracts increases to hundreds, thousands, and beyond, contract failure rates increase exponentially. Read on to find out how to master contract tracking with leading contract management software.

Managing vendors with manual and disparate processes such as spreadsheets, phone calls, emails, and paper-based filing systems can prove challenging. Without a centralized electronic process, vendor management workflow bottlenecks can significantly decrease your organization's profitability. Fortunately, leading-edge vendor management software can help increase your vendor profitability by leveraging cost-saving vendor management best practices. Read on to discover three vendor management best practices you can implement immediately to help increase your organization's ROI.
CobbleStone® Software's latest release – CobbleStone Contract Insight® Enterprise Version 17.9.0 – is here, providing visionary CLM features and feature enhancements to bring your contract management software suite even further into the future!
The contract approval process can prove challenging for many contract management and contract administration professionals. Without the proper contract lifecycle management tools in place, bottlenecks and human error can lead to longer contract lifecycle times. Delayed contract approvals may fail to meet business rules, business processes, and business and regulatory compliance standards - potentially leading to missed opportunities for time-sensitive pricing options and special terms. The challenges and problems of inefficient contract administration are apparent, but what are the root causes of the issues with contract approvals?
Managing contracts can be challenging for legal, procurement, and contract management professionals, especially when primarily relying on outdated processes. Managing the contract lifecycle from requests to renewals can prove difficult with spreadsheets, emails, filing cabinets, and other disparate tools and systems. Without accountability, visibility, a clearly defined process, and actionable insights, organizations can find themselves running into compliance issues, not realizing contract value, and encountering other setbacks. Contract lifecycle management requires careful planning, the right technology, a well-planned contract strategy, and holistic contract lifecycle automation processes. Thankfully, robust contract management software with a foundation of AI and machine learning can help automate contract lifecycle management processes.
Now that you are caught up with our May articles, be sure to keep an eye out for our June content. Never miss a blog post again, and let us notify you when new articles are published, by subscribing to our blog! No time to read? Then check out CobbleStone's YouTube channel for exciting video content. Be sure to like and subscribe!
Are you looking to evaluate leading contract management software solutions for the future of contract management? Read our blog – 6 Critical Contract Management Tools for 2021 – to discover the best contemporary tools for future-minded, automated, low-friction, and user-friendly contract management.
Discover why thousands of contract management professionals trust CobbleStone Software with their contract management, sourcing, and procurement needs. Book a free demo with a CobbleStone Contract Insight expert to learn more about CobbleStone's acclaimed contract management, eProcurement, and eSourcing software!