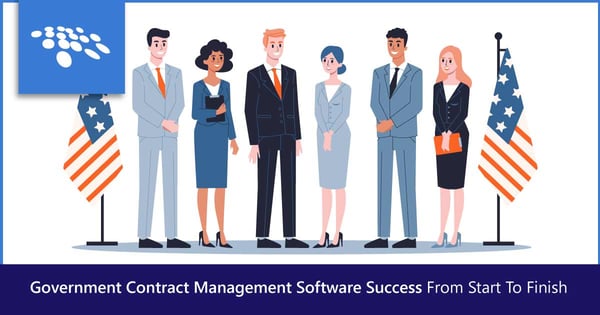 Managing government contracts with disparate processes such as shared drives, email, disorganized documents, and disorderly spreadsheets can prove challenging and leave your organization vulnerable to undue risk. Public contract managers implementing such disparate contract management methods can transform their processes and maximize their budget by fiscal year-end by investing in a robust contract management software system that can seamlessly evolve with their organizations' needs. City, state, and federal contract management professionals can streamline their processes with the help of an end-to-end government contract management software suite that centralizes government contract administration services from requests to renewals. Read on to learn how leveraging a centralized government contract management system with integrated eSourcing and eProcurement features can empower government contract management professionals to successfully administrate the many moving parts of their contracting processes.
Leverage A Centralized Government Contracts Database
Government contract managers hold a tremendous responsibility in upholding strict standards with stakeholders both domestically and internationally. Considering the high level of responsibility public contract managers carry, relying on antiquated government contract management methods can cause contract management inefficiencies.
Fortunately, a leading contract management software can electronically centralize government contract information into a cohesive government contracts database – containing highly configurable reporting features, graphical dashboards, and milestone notifications for unparalleled contract visibility. Additionally, a centralized contract lifecycle management (CLM) software can seamlessly integrate with MS Outlook and MS Word for streamlined contract processes – especially when managing various sub-contracts within ranging contract records.
Managing contracts with stakeholders from ranging locations and time zones can be a breeze with the help of a web-enabled contract management suite that grants necessary stakeholders fast access from virtually anywhere in the world with suitable internet access – making it easy to view government contracts online. This can be especially beneficial when coordinating contracts with international counterparties. Government source-to-contract management software offers a user-friendly interface with robust features such as:
Such robust features work together symbiotically to encourage low-friction public contract lifecycle automation along each stage of the contracting process – including initial requests, government contract awards, and renewals.
Integrate Government eSourcing & Bid Management
Public contract managers should leverage a future-minded enterprise CLM software solution for holistic sourcing and vendor management. Such integrations can streamline the bidding process from bid creation to award.
Leveraging integrated eSourcing software within a government contract management software suite can seamlessly streamline government sourcing processes with integrated, user-friendly bid management. Public contract managers and procurement professionals can streamline sourcing processes with the help of the following robust e-sourcing tools:
purchase requisitions.

order management.

budget approvals.

RFx templates.

clause libraries.

bid advertisements.

online vendor Q&A.

electronic bid submissions.

bid evaluation tools.

line-item bidding.

vendor response ratings

and vendor awards.

document version control.

searching and reporting.

notifications and alerts.

& more!
Embracing e-sourcing software tools – including electronic RFPs – enables contract management professionals to streamline vendor awards, granularly delineate bid awards of line-items and reverse line-items to multiple vendors, and centralize stakeholder communication within a user-friendly Q&A portal – which can also streamline FOIA requests.
Maintain Government Contract Compliance With OFAC Search
A local, city, state, or federal government contract management software platform - that integrates seamlessly with the Office of Foreign Assets Control's (OFAC) - can search employee and vendor data against OFAC's national sanctions lists for robust risk mitigation and compliance management.
Government contract management software administrators can schedule OFAC search scans of employees and vendors at a frequency of their choosing. Vendor and employee OFAC compliance results can then be automatically stored within the appropriate organization, employee, or vendor record – further enhancing and organizing government risk management procedures. When searching, government contract managers can leverage an "Also Known As" feature to detect possible aliases or alternative names. With the help of configured rules, public contract managers can flag a percentage range that can notify them if the audited stakeholder – such as an employee or vendor - falls within that range.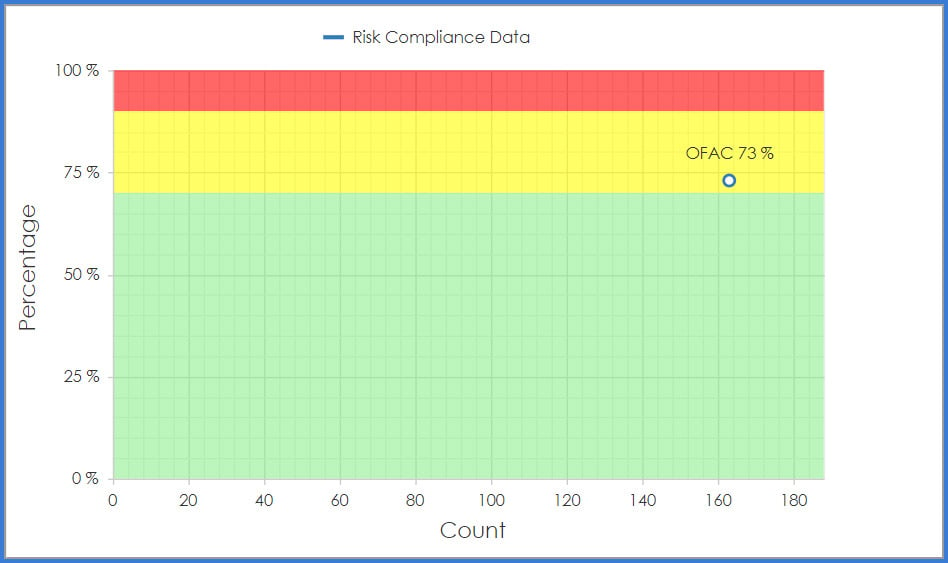 Streamline Government Purchase Order & Spend Management
Federal, state, city, and local government contract management professionals can leverage purchase order management software for holistic asset lifecycle management and more informed purchasing decisions. Reliable asset management software can help cut administrative costs, promote accountability, enhance communication, and scale effectively.
Government contract administrators and procurement professionals can expedite their purchasing process with the help of easily selectable templates from a pre-approved clause library – which can eliminate data entry and centralize purchase orders. Public organizations can track purchase order assets, quantities received, key dates, and more.
With the ability to create a pre-approved catalog, where items can be added or deleted, public purchasing can be streamlined – reducing internal requests for unnecessary purchase order approvals. Public purchasing professionals can simply transfer a line item to their configured catalog. Integrated government purchase order management software offers unparalleled oversight with leading-edge tools that can track asset quantity, shrinkage, requestors, vendors, and line items – helping public purchasers save time and money.
Expedite Government Contract Management With Artificial Intelligence
Government contracting can be automated and simplified with the help of contract management artificial intelligence. AI-Based contract management can empower public organizations agencies with leading-edge tools to enhance contract oversight, proactively identify opportunities, and manage risk. Robust contract intelligence with machine learning can help maximize public contracts. Watch the video below to learn how.
Contract Data Identification & Extraction
Artificial Intelligence can help save your organization time when importing new contracts into a government contract management software system. Contract intelligence can identify crucial data - such as key dates, clauses, emails, phone numbers, addresses, PII, PCI and more – to help categorize and automate data entry. Contract intelligence with machine learning can identify and extract clauses from documents and host them within a government contract management software's database so they can be easily identified in the future, should they appear again in a new contract creation or review. Government contract management artificial intelligence can help government entities identify risk variables by delineating between newly introduced "good and bad" contract language, based upon configured rules-based sentiment.
Contract Risk Mitigation & Risk Management
With the help of AI contract management tools, public contract administrators can reduce contract risk, which can help maximize contract value. AI contract management tools can identify potentially sensitive data, perform statistical analysis, and offer useful risk prevention recommendations in record time – which can be highly useful in the post contract award stage. Government contract managers can leverage AI with machine learning to help automate government source-to-contract management that reshapes ordinary contracts into valuable assets for long-term government contracting success.
CobbleStone Contract Insight® - Your Government CLM Software Solution
To maximize public contract management processes, government contract administrators must leverage an integrated software solution for contract lifecycle management, purchasing, and sourcing. CobbleStone Contract Insight - named a Leader in CLM Software by Forrester - provides government contract managers with a one-stop-shop solution that seamlessly integrates contract lifecycle management, eSourcing, eProcurement, vendor management, and purchase order management in a centralized software platform. CobbleStone Contract Insight, a robust source-to-contract management software - is conveniently available for purchase on the U.S. GSA Schedule 70.
CobbleStone's trusted, award-winning, fully integrated government contract management software streamlines the contract management process with optimal governance, reduced friction, and high flexibility from contract requests to renewals. CobbleStone Software has been a visionary leader in CLM software for over twenty years. CobbleStone's user-friendly, robust, and scalable solution seamlessly integrates with mission-critical applications – including MS Office 365 and Google Workspace - for unified and seamless contract lifecycle management. CobbleStone, as a software provider, is also SOC 1 and SOC 2 compliant to support highly secure government contract management processes.
Discover why thousands of contract managers trust CobbleStone Software with their contract management needs. To learn more about CobbleStone's unparalleled government contract management software, book a free demo with a Contract Insight expert today!
To stay up to date on best practices, industry news, and CobbleStone Software updates, be sure to subscribe to our blog and YouTube Channel.
Are you interested in future-minded contract management software tools? In our blog - 6 Critical Contract Management Tools for 2021 - learn how to leverage industry-leading CLM software tools for streamlined, user-friendly, and low-friction contract lifecycle management success!