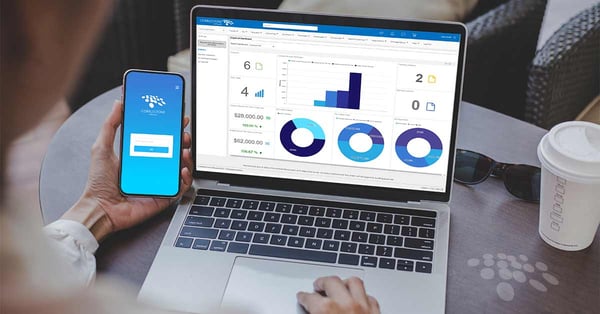 2021 is rapidly approaching and, with it, innovations and enhancements to contract management automation. To that end, here is a list of user-friendly, future-minded, and industry-advancing contract management software features, processes, and best practices that organizations can empower themselves with to successfully and confidently navigate the evolving landscape of contract management through 2021 and beyond.
Full Contract Lifecycle Management
To start with perhaps a more general and holistically game-changing tip, organizations should step into 2021 saving time, reducing costs, and enjoying the most efficient possible contract administration process with a low-friction and scalable solution to oversee the entire contract lifecycle.
Leading-edge contract lifecycle management software supports organizations from a vast array of industries with an easy-to-use interface for the full contract lifecycle – from start to finish – including:
a user-friendly contract writing interface that allows for easy merging of contract documents with templates from a pre-approved clause library.
centralized contract negotiation, collaboration, review, and approval routing.
better contract data tracking and contract analytics.
automated key date notifications and alerts.
risk management, risk mitigation, and risk analysis.
seamless tracking and process configuration for specific contract types for a variety of industries.
intuitive integrated RFx management (including RFPs).
easy searching and reporting, including an ad hoc and custom report designer.
& much more.
Advanced CLM software solutions support intelligent, automated contract workflow to streamline the contract lifecycle from requests through renewal opportunities. Maintain compliance, save time, cut costs, and reduce friction with contract lifecycle management software.
Contract Intelligence: Data Extraction & Data Identification
With AI-powered contract management software, contract procedures are automated and simplified for a future-minded process. Organizations can implement a system for systematically analyzing contracts and transforming static documents into dynamic building blocks for better contract oversight, risk mitigation, and proactive opportunity realization. Built-in contract intelligence powered by machine learning can help organizations get the most from smarter contracts. View the video below to learn more.
Organizations can leverage automated data entry functionality to save time and resources when users add new contracts into their system. Organizations can identify essential data such as key dates, phone numbers, clauses, counterparty information, emails, locations, financial data, and more to eliminate the need for manual data field entry.
Contract Intelligence: Clause Recognition & Risk Mitigation
Intelligent clause identification and clause extraction can supplement continued machine learning – allowing organizations to step into 2021 with a process that constantly improves. Powerful contract intelligence enables users to find standard clauses within a document when added into a contract management software system. Users can add clause text found within that document to their organization's training data for ongoing machine learning – exponentially enhancing future clause recognition!
Contract management AI can assist organizations in pinpointing potential risk variables by analyzing text located within newly introduced contract documents and identifying good and bad contract language – according to a configured, rules-based sentiment. An integrated AI engine for contracts can also detect potentially sensitive data, perform statistical data analysis, and provide helpful risk mitigation recommendations based upon real-time data.
Rapid Electronic Signatures
An electronic signature tool integrated with contract management software can help organizations to transition from negotiations to signing quickly as they navigate the demands of the ever-changing landscape of 2021 and beyond.
A swift signing process for fully digitized signature collaboration and electronic approvals can cut send-to-sign time by as much as twenty percent. Organizations can send documents for signatures right after the contract negotiation process is complete. Credible contract management software provides a centralized online repository within a unified online portal for end-to-end management of partially or fully executed signatures.
Manual procedures for new agreements, bulk HR documents, policy updates, addendums, amendments, and more can become a thing of the past thanks to the ability to send virtually unlimited documents out for signatures in bulk. Documents are easy to send, and contract stakeholders can sign from virtually anywhere at virtually any time. Signatories can receive emails that seamlessly take them to necessary signing portals without the need to download software. Watch the video below to learn about CobbleStone's electronic signature platform - IntelliSign®.
With leading contract management solutions with integrated eSignatures, signing and approval collaboration is quick, efficient, and centralized.
Better Compliance Management
On the back end of the contract lifecycle, advanced compliance reporting and auditing grants organizations visibility into contract relationships across business entities. Regulatory, legal, and other compliance standards and obligations that are agreed upon by contract parties can be maintained with the help of robust and user-friendly reporting tools, contract analytics, key dates, and renewal requirements and alerts. Thus, collaboration for streamlined compliance and renewals is made easy and streamlined.
Seamless OFAC search integration with the US Treasury Department's Office of Foreign Assets Control for vendor, company, and employee compliance further enhances compliance management. Once entity data is initially checked against the data within OFAC's database, these checks can be configured to occur regularly to ensure that OFAC compliance is upheld. Additionally, visually engaging risk analysis snapshots are provided for vendors, companies, employees, and other entities.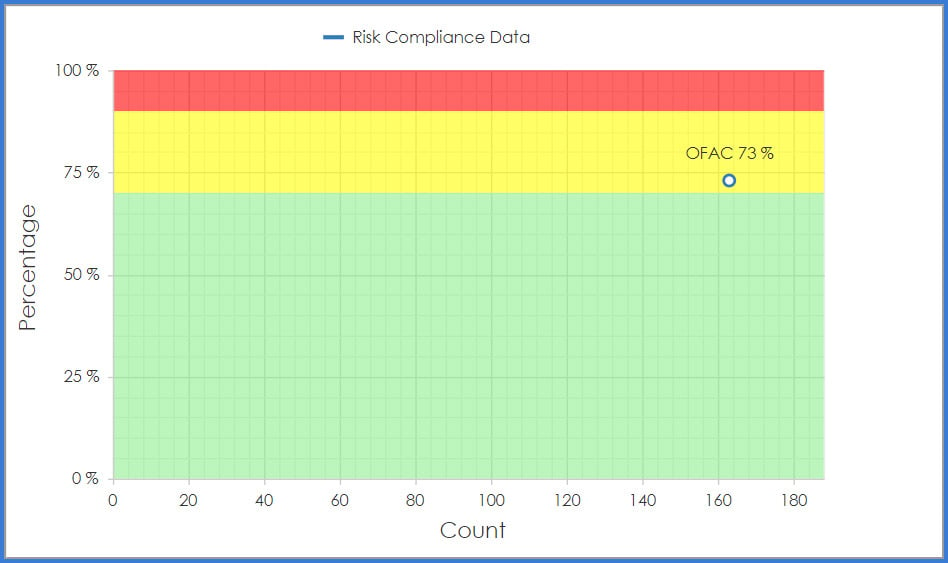 Utilize advanced compliance tools to enhance compliance reporting, share contract analytics, easily send reports, and increase compliance between stakeholders.
Succeed in 2021 with Contract Insight®
Now that you are aware of the latest features and best practices for successful contract lifecycle management in 2021, it's time to step into the future of contract management with CobbleStone Software's enterprise contract management software suite – Contract Insight.
CobbleStone offers the contract lifecycle management tools above and more! The software's abundance of useful features automate the contract lifecycle from requests and through renewals. A variety of core Contract Insight features - as well as IntelliSign electronic siganature tools - can be easily utilized on mobile devices for a vastly diversified and mobile-friendly contract management software experience. With an AI-based contract management software solution that promotes an intelligent and streamlined contract lifecycle, your organization can step into 2021 confidently – saving time and increasing your ROI.
Find out why CobbleStone is relied upon a variety of industries within the public and private sectors. Book a free demo today!
To stay up to date on best practices, industry news, and CobbleStone Software updates, be sure to subscribe to our blog and YouTube Channel.