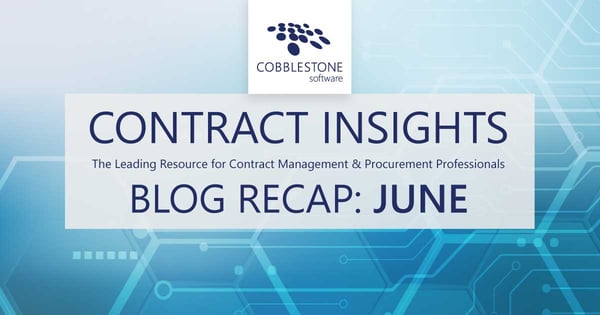 Did you miss any of our blog posts from June? Don't worry; we have outlined each of them for you. Stay up-to-date with industry topics, real-world case studies, and contract management and procurement best practices by reading CobbleStone's latest content.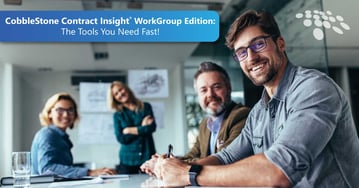 Are you looking to get started with a contract management software solution, but are not necessarily sure where to start? Maybe your organization has yet to come to a consensus on which full-bodied contract lifecycle management software features are needed for your unique process. Do you want a web-based contract software solution but prefer to host the data on your organization's server? Luckily, your team does not need to immerse itself in a full, enterprise contract lifecycle management software system right off the bat. Rather, you can start with basic contract management and contract tracking tools without being overwhelmed, and subsequently add the features and functionalities that your organization needs at the time that is best for your organization. To that end, your team can get started with CobbleStone Contract Insight® WorkGroup Edition to maximize the features you need today!

Managing government contracts with disparate processes such as shared drives, email, disorganized documents, and disorderly spreadsheets can prove challenging and leave your organization vulnerable to undue risk. Public contract managers implementing such disparate contract management methods can transform their processes and maximize their budget by fiscal year-end by investing in a robust contract management software system that can seamlessly evolve with their organizations' needs. City, state, and federal contract management professionals can streamline their processes with the help of an end-to-end government contract management software suite that centralizes government contract administration services from requests to renewals. Read on to learn how leveraging a centralized government contract management system with integrated eSourcing and eProcurement features can empower government contract management professionals to successfully administrate the many moving parts of their contracting processes.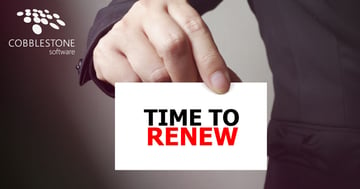 Manual contract management processes involving disorganized spreadsheets, sporadic emails, internal billing systems, emailed reminders, and wet signatures may suffice for organizations with low contract volume and contract complexity. Unfortunately, when organizations manage thousands of different contracts of ranging contract types, challenges can arise due to a time-consuming, error-prone, and inefficient manual contract renewal process. Moreover, such an outdated contract renewal strategy can increase risk and decrease opportunity realization. It's time to take control of contract renewals. Read on to learn how to leverage contract renewal process best practices for increased ROI, decreased risk, increased revenue, and better opportunity oversight with contract management software.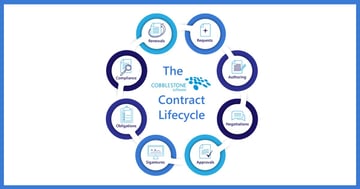 In order to get started with improving contract lifecycle management, there first needs to be an understanding of what exactly the contract lifecycle is - as well as how it progresses. To that end, we have provided an illustration that shows the stages in the life of a contract - as well as descriptions that give more insight into how each stage involves and can be managed with contract management software!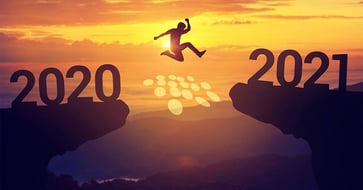 2021 has arrived, and with it comes new innovations to your contract management software processes. Keeping this in mind, we have outlined six critical contract management tools that your organization should equip itself with to stay ahead of future-minded contract management best practices in 2021 and beyond.

Generation of contracts can be challenging for contract, procurement, and legal professionals. Manual contract generation can be tedious, time-consuming, and error-prone. Moreover, a manual approach to document assembly can inadvertently put organizations in the precarious position of facing significant process bottlenecks, compliance issues, risks, fines, or legal ramifications. It's time to take control of contract generation. Learn how to transform your manual contract generation process into a value-centric strategy with the help of leading contract management software.
Since CobbleStone Software's founding over 20 years ago, we have sought to make a meaningful impact on the world – not only as a leading contract management software, eProcurement, eSourcing, and vendor management software provider but also as a socially conscious organization that gives abundantly to our global and local community. Read on to learn how our corporate social responsibility (CSR) partnership with The Unforgotten Haven will help feed our local homeless community.
Colleges, universities, and school systems can encounter unique contract management challenges. Academic institutions manage a large volume of contracts, vendor contracts, suppliers, and providers of goods and services - virtually on a daily basis. A disorganized, risk-prone, and slow-moving education contract management system can cause confusion among departments and, unfortunately, widen the gaps between legal, procurement, and contract administrators within academic systems. In order to avoid these issues, we need to first address the question: What exactly is education contract management - and how can it be improved with contract management software?
As your business grows, so do your responsibilities - especially as they pertain to contracts. Contract volume and contract complexity grow along with your organization. As such, it can be easy to fall into the deleterious pitfalls of contract mismanagement. Your organization will inevitably reach a point at which manual contract management methods - such as those involving disparate emails, spreadsheets, shared drives, and manual wet signatures - no longer cut it. But change is a good thing, and you can get ahead of the damaging consequences of contract mismanagement due to a manual process. How? It's simple: automate contracts with contract management software. Read on to learn how to easily get started with streamlined contract lifecycle management!
As your organization grows, so do contract complexity and contract volume. This growth requires an improvement in contract processes. No matter which industry your organization inhabits, your team will need to invest in a user-friendly contract management software solution. But first: what is contract management software? Read on to find out!
Now that you are caught up with our June articles, be sure to keep an eye out for our July content. Never miss a blog post again, and let us notify you when new articles are published, by subscribing to our blog! No time to read? Then check out CobbleStone's YouTube channel for exciting video content. Be sure to like and subscribe!
Are you looking to evaluate leading contract management software solutions for the future of contract management? Read our blog – 6 Critical Contract Management Tools for 2021 – to discover the best contemporary tools for future-minded, automated, low-friction, and user-friendly contract management.
Discover why thousands of contract management professionals trust CobbleStone Software with their contract management, sourcing, and procurement needs. Book a free demo with a CobbleStone Contract Insight expert to learn more about CobbleStone's acclaimed contract management, eProcurement, and eSourcing software!