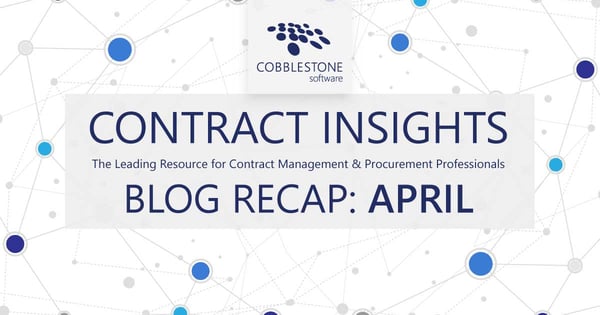 Did you miss any of our blog posts from April? Don't worry; we have outlined each of them for you. Stay up-to-date with industry topics, real-world case studies, and contract management and procurement best practices by reading CobbleStone's latest content.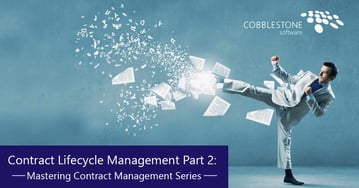 In our previous Contract Insights blog, "Contract Lifecycle Management Part 1: Mastering Contract Management Blog Series," we discussed common contract lifecycle management tasks and processes that challenge organizations - and how these challenges can negatively impact contract lifecycles. In this conclusion to that blog, we detail the reasons organizations should implement contract lifecycle management - as well as the core functionality that should be leveraged for the most powerful contract management software experience.

Since 1967, the Freedom of Information Act (FOIA) has preserved the public's right to request access to US Federal Agency contract records and data. Learn about the Freedom of Information Act and how a public access portal for US Federal Agency contracts and information - coupled with the far-reaching power of leading-edge contract management software - can streamline FOIA requests.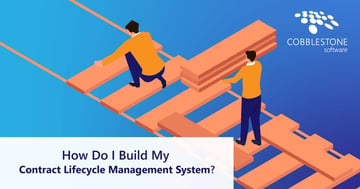 Companies of all sizes within both the public and private sectors often find themselves maneuvering multiple contracts at once - with said contracts progressing at various stages of the contract lifecycle. As such, they must build an efficient, organized, and cost-effective contract lifecycle management process that helps with all stages of the contract lifecycle. Read on to learn how to get started building a strong and centralized contract lifecycle process - as well as how this undertaking can be significantly simplified and improved with the right strategy, rather than the cheapest and most manual.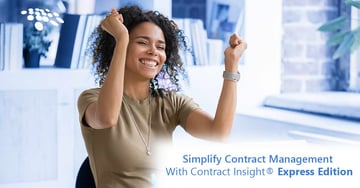 Do you manage contracts in a small to mid-size organization? Or, do you manage a large number of contracts and need a basic yet streamlined contract management solution for optimal control and oversight? Regardless of the position or size of the organization you are a part of, contracts are integral to your organizational processes. From client contracts to employee contracts - among many others - your organization's contract management KPIs can be hindered by contract non-compliance, disorganized pre-award contract processes, missed contract renewal opportunities, and more without the proper contract management system in place. Read on to learn how CobbleStone Contract Insight Express Edition can streamline your contract administration processes with a user-friendly and highly configurable interface.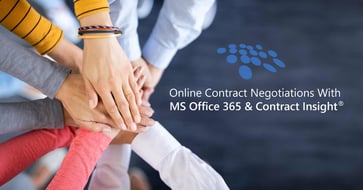 Contract negotiations - if handled incorrectly - can be inefficient. This holds especially true when organizations rely on paper-based processes and disparate emails. If your organization needs a more rapid, robust, user-friendly, and streamlined process, consider leveraging a web-enabled concurrent document editing solution. Cloud-based contract negotiations can exponentially expedite your pre-execution contract lifecycle management procedures. Read on to learn how you can leverage CobbleStone Software's seamless integration of its contract management software suite - CobbleStone Contract Insight® - with Microsoft Office 365 for online concurrent document editing and rapid contract collaboration with enhanced oversight.*

Contract negotiations can be an arduous process, especially when relying on disparate emails and paper-based processes. If you are pressed for time or simply want to maximize your workday, leveraging a cloud-based concurrent document editing solution can exponentially streamline your pre-award contract lifecycle management process. Read on to learn how you can leverage CobbleStone Contract Insight's seamless integration with Google Drive for cloud-enabled concurrent document management and swift contract collaboration with optimal oversight.
Since CobbleStone Software's founding in the mid-1990s, it has sought to make a positive impact on the world – not only as a leading contract lifecycle management, eSourcing, eProcurement, and vendor management software provider but also as a socially conscious organization that gives generously to its local and global community. Read on to learn about how CobbleStone's corporate social responsibility (CSR) initiatives make this world a better place.
The end of the fiscal year is quickly approaching. As such, now is the perfect time for public organizations and government agencies to invest their remaining budget before it goes to waste. Discover why your organization or agency should use its remaining budget to invest in contract management software - whose leading-edge functionality and user-friendly tracking and reporting tools are the gifts that keep on giving, allowing your organization to proactively prepare for the next fiscal year-end and other important, recurring events and opportunities.
In-house counsel, paralegals, and other legal professionals are eager to streamline legal operations with lower cost and increased ROI. As such, they should be happy to know that there is a way to optimize and centralize spend management, efficiency and productivity, communication, contract lifecycle management processes, contract data analytics, and more. Here is how to improve legal ops with leading contract management software.
CobbleStone Contract Insight® offers a Quick Search feature that allows system users to easily search for specific requests, contract records, contracts, and related documents by searching for keywords or phrases. This process is similar to a common search functionality we use on most online platforms (it's fast and easy!). Read on to learn how you can leverage the CobbleStone® Quick Search feature to streamline your contract management software processes.
2021 has already brought many enhancements and innovations to contract management automation - and contract management technology will not stop enhancing contract management processes any time soon. Your organization could be missing out on user-friendly and future-minded contract management system tools. As such, here is a list of four must-have contract management software features for a streamlined, simplified, cost-effective, and configurable process for increased ROI.
As your organization's contract management software processes evolve and mature, so too will the features of your CobbleStone® Contract Insight system. Over time, you may update your processes, configurations, and - very likely - your CobbleStone users. We at CobbleStone Software know that it can be a daunting transition for new contract software system users to jump into a live system - especially if those users are contract management system admins. Luckily, we have your back! CobbleStone offers numerous resources to get your organization's new users up to speed on all the features and functionality the system has to offer. Regardless of your users' roles, CobbleStone can offer a training solution to fit your needs.
Now that you are caught up with our April articles, be sure to keep an eye out for our May content. Never miss a blog post again, and let us notify you when new articles are published, by subscribing to our blog! No time to read? Then check out CobbleStone's YouTube channel for exciting video content. Be sure to like and subscribe!
Are you looking to evaluate leading contract management software solutions for the future of contract management? Read our blog – 6 Critical Contract Management Tools for 2021 – to discover the best contemporary tools for future-minded, automated, low-friction, and user-friendly contract management.
Discover why thousands of contract management professionals trust CobbleStone Software with their contract management, sourcing, and procurement needs. Book a free demo with a CobbleStone Contract Insight expert to learn more about CobbleStone's acclaimed contract management, eProcurement, and eSourcing software!