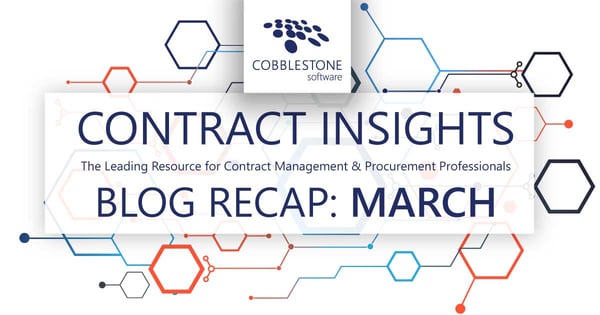 Did you miss any of our blog posts from March? Don't worry; we have outlined each of them for you. Stay up-to-date with industry topics, real-world case studies, and contract management and procurement best practices by reading CobbleStone's latest content.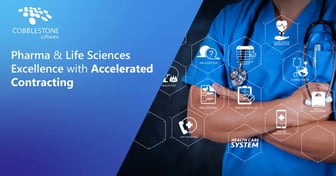 Pharmaceutical and life sciences organizations have a lot on their plate. Unfortunately, many organizations lack an efficient process to handle a myriad of contracts, clinical trials, promotions, supplies/goods, regulations, and compliance standards. Consequently, these organizations may leave themselves unprotected from potential increased risk, delays, compliance violations, wasted time, and squandered revenue. Here's how to improve life sciences and pharmaceutical contract management with accelerated contracting and compliance management.

Ineffectual procurement strategy can lead to elevated risk, dark purchasing, supplier issues, data inaccuracies, and a drawn out purchasing cycle or procurement cycle. As we enter the procurement month of March, organizations should seek new ways to innovate the fulfillment of purchasing goals. So stop wasting time, squandering opportunities, and mismanaging resources with a disjointed and inefficient procurement process. March into procurement month with your eyes open for these, the best procurement software features for your processes.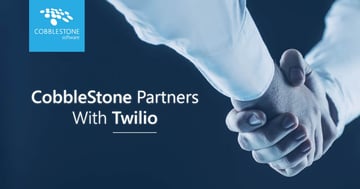 We at CobbleStone Software, a global leader in contract management software solutions, are pleased to announce our partnership with Twilio for enhanced Contract Insight user authentication. Read about CobbleStone Software's partnership with Twilio.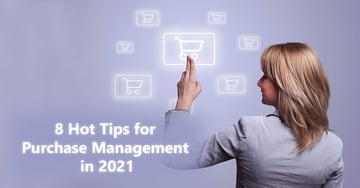 Robust purchase management software can decrease administrative costs, increase accountability, enhance communication and asset management, and assist your organization in operating efficiently and effectively. Trusted purchase order software can assist your organization in making better purchasing decisions with full asset lifecycle management. As you continue on through procurement month, read on to learn eight hot tips for expedited and unified purchase order management in 2021 and beyond.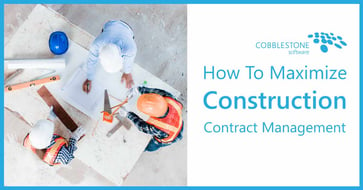 Managing various construction contracts can be a challenging process to coordinate and streamline – especially when dealing with multiple stakeholders and ranging construction project timelines. Relying on disparate contract management methods - such as postal mail, wet-signatures, filing cabinets, emails, shared drives, and paper-based negotiations – can waste precious time and energy. With the help of a streamlined construction contract management software, you can centralize and streamline your processes and capture full contract lifecycle management oversight from contract requests to renewals, especially with the help of integrated eSourcing software that streamlines construction project bidding. Read on to learn more.

Government contract management can be divided into three overarching phases: procurement and acquisition planning, the sourcing and award, and post-award contract administration. It could be argued that the post award contract process is the most essential stage for your government organization, but it has notoriously been abandoned to insufficient visibility and a lack of allocated resources. Read this article to learn how to face the challenges of post award contract management head on with an actionable post award contract management software solution.
Managing, storing, and organizing files and attachments pertaining to contract management processes without the right the right tools can be challenging. Limitations of manual processes can lead to disastrous consequences - including (but not limited to) delays with gathering contract request materials, the use of obsolete versions during contract authoring, lapses in contract negotiation and collaboration, approval and eSignature delays, missed key dates and milestones, squandered opportunities, and other contract lifecycle bottlenecks. Read on to learn how to maximize files and attachments management.
As the US begins to successfully mitigate the effects of the ongoing COVID 19 pandemic, it would be nearly impossible to overstate how vital it has been for manufacturers to consistently improve and optimize the COVID vaccine supply chain and for the US government to enlist the aid of the best possible suppliers. As the current rate of daily doses continues to grow - and we celebrate how successful supply chain management has begun to save the day - let's look at some tips to maintain future-minded supply chain management processes moving forward.
Contract lifecycle management requires a thorough strategy, careful planning, and the right technology. Without all three elements, managing contracts can not only be challenging for contract management, sourcing, procurement, vendor management, and legal professionals; it can prove difficult to maximize contract value. Contracts require tremendous pre-award and post-award investment. Without a suitable contract management system in place, you can find it difficult to maximize ROI. Too many organizations are missing end-to-end contract management that provides a clearly defined process, actionable insights, and accountability - ultimately negatively impacting productivity, profitability, risk exposure, and compliance. Read on to learn how you can master contract lifecycle management.
Now that you are caught up with our March articles, be sure to keep an eye out for our April content. Never miss a blog post again, and let us notify you when new articles are published, by subscribing to our blog! No time to read? Then check out CobbleStone's YouTube channel for exciting video content. Be sure to like and subscribe!
Are you looking to evaluate leading contract management software solutions for the future of contract management? Read our blog – 6 Critical Contract Management Tools for 2021 – to discover the best contemporary tools for future-minded, automated, low-friction, and user-friendly contract management.
Discover why thousands of contract management professionals trust CobbleStone Software with their contract management, sourcing, and procurement needs. Book a free demo with a Contract Insight expert to learn more about CobbleStone's acclaimed contract management, eProcurement, and eSourcing software!